Staying Alive with Cursive at The Echoplex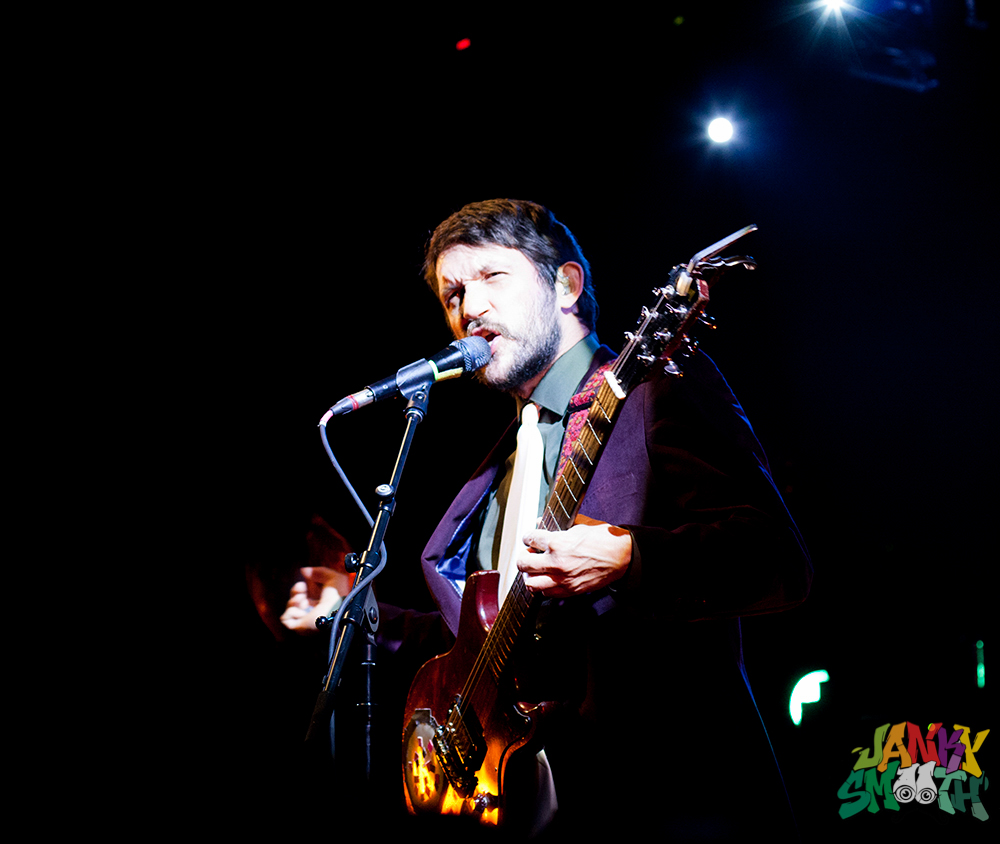 The genres of 90s emo, post-hardcore and screamo never appealed to me, however, Cursive stood out more than any other band from that era. The Saddle Creek Records darlings from Omaha, Nebraska are one of those rare bands that transcended any genre they were associated with. On February 20th, 2015, Cursive played to a sold out crowd at The Echoplex with supporting bands Twinsmith and Beach Slang. I had been anticipating this show for quite some time.
Unfortunately, I only caught the last few songs of Beach Slang. They were quite engaging with the audience and kept everyone entertained. I wish I could say more about their set but my attention was steered away. Apparently, this drunken buffoon had a problem with me standing in a spot he preferred to be in. So we argued over it and I held my ground as I got mean mugged the rest of Beach Slang's set.
The Echoplex was packed and people moved straight to the stage once Beach Slang finished. It was nearly impossible to get to the front but I managed. All at once everyone cheered as they saw Tim Kasher and the crew come out. They eased into their set to play all of The Ugly Organ in it's entirety, including favorites such as "Sierra" and "Butcher The Song". All hell broke loose when they played "Some Red Handed Sleight Of Hand" and transitioned gently into "Art is Hard". Cursive's performance was everything I wanted it to be and more, as it was backed with a cello, trumpet and keyboard player. They nailed every song and I will always remember the whole audience singing 'You're In My Web Now' during "The Recluse". Their set was flawlessly beautiful. They also played classic gems, "The Martyr" and "The Casualty" from the Domestica album as Tim Kasher, Matt Maginn and Tedd Stevens rocked out with style, wearing dapper blazers and white ties.
Cursive energetically jammed through their set, wrapped up their last song and walk off the stage nonchalantly. Suspense built as everyone wondered if they were going to come back for an encore. For a moment, I wondered if anyone is going to start chanting or cheering for them to come back. Just as I thought it was over, everyone started clapping and screaming as Cursive returned to the stage. They played two more songs and what better way to end their set than with "Staying Alive". There just was no topping that performance. As usual, Cursive outdid themselves and left me hoping for their quick return to Los Angeles.
Words and Photos: Roger Mars