R.I.P. Nipsey Hussle 8/15/85 – 3/31/19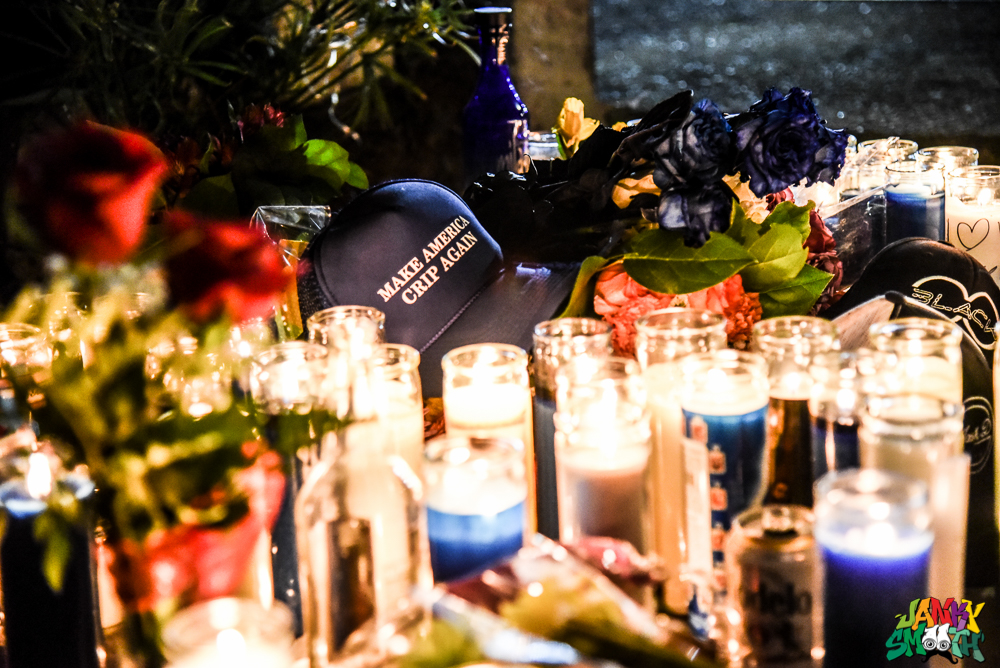 I arrived at Nipsey Hussle's vigil shortly after 9pm, and miraculously found parking just a block away. Fans gathered to honor and show respect to their fatally lost loved one with dance, blunts, and blue drinking cups outside the Marathon Store parking lot and Shell Gas station on the corner of Crenshaw and Slauson.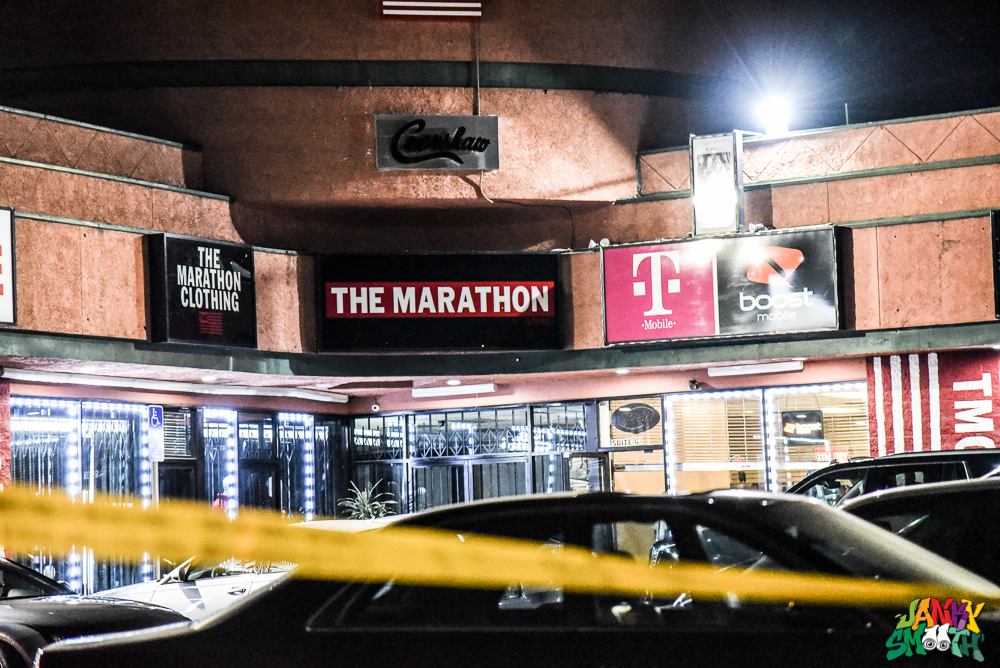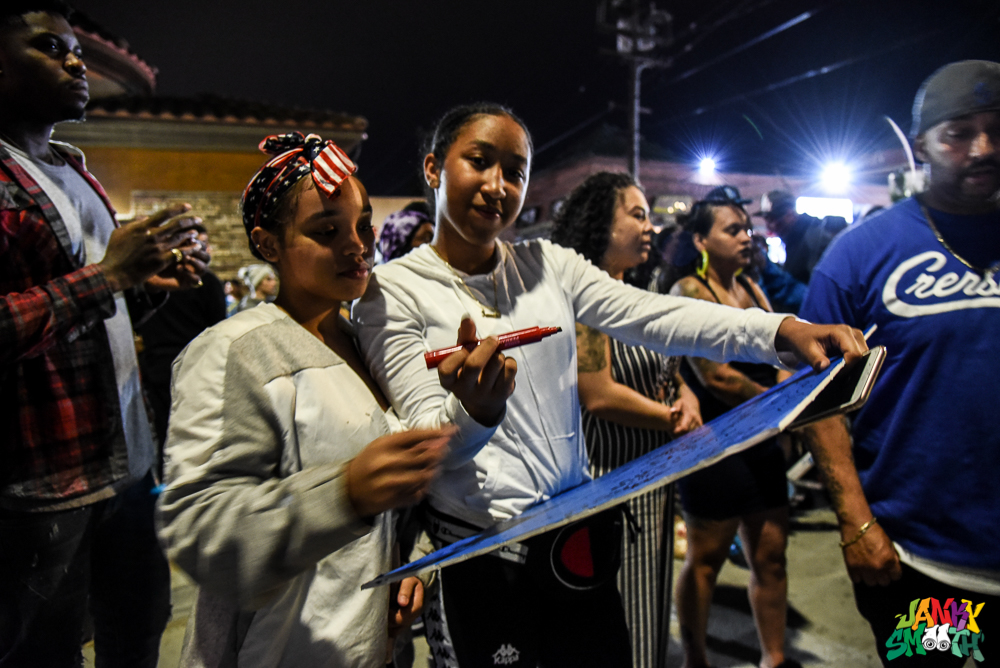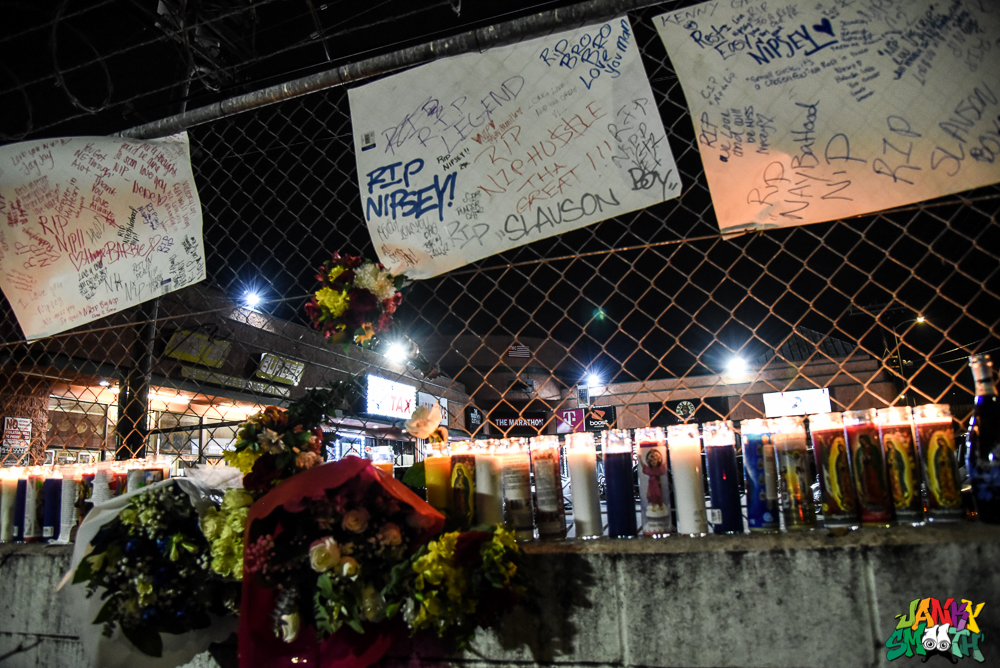 "Last Time That I Checc'd" was bumping loud in the parking lot, it was a full dance party going down.
"We in mourning, this is our loved one please give us our respect," one fan stated as LAPD kept asking everyone to get back while they called for additional back up and as a helicopter circled above with the spotlight on the parking lot.
The late Nipsey's brother, Black Sam, stood behind the yellow caution tape and told fans "when they clear this tape you're all welcome to bring your candles, do whatever ya'll wanna do. We about keeping it peaceful and showing support my brother cause rest in peace." Slamming his fist to his chest, "we know who the killer is, we know everything. Don't take your anger out on the Police you feel me this time they with us they not against us. Don't take our anger out on them. Let them do their thing, you're all more than welcome to come back when they get this tape out of the way."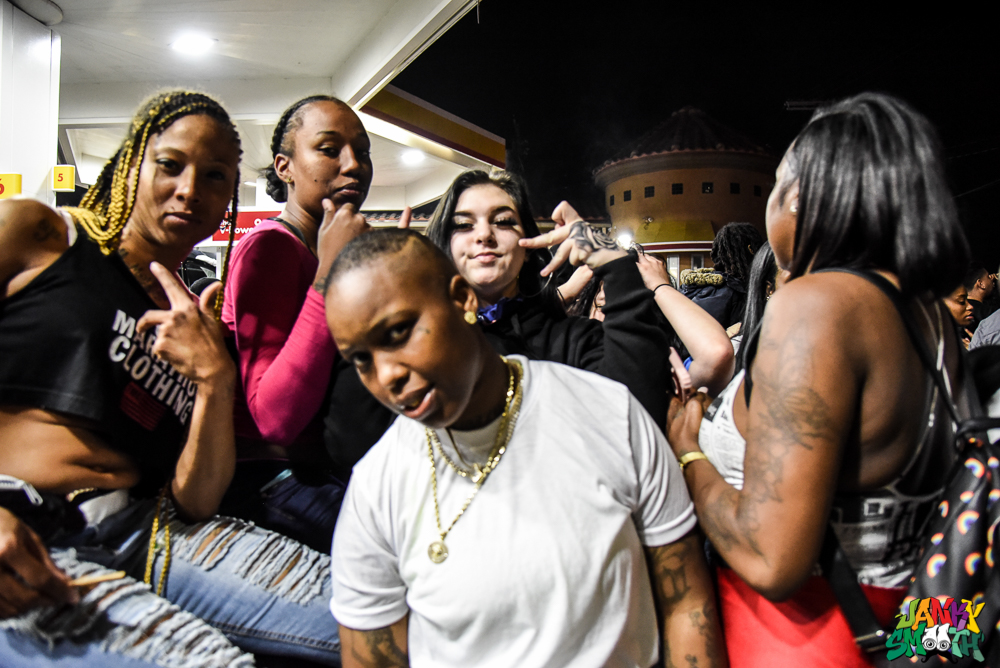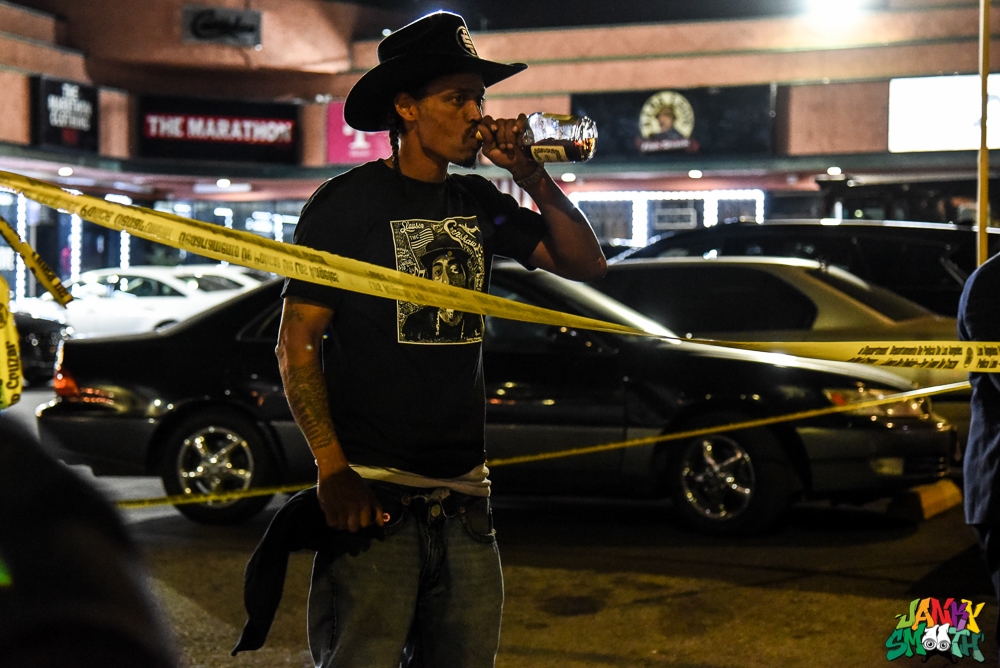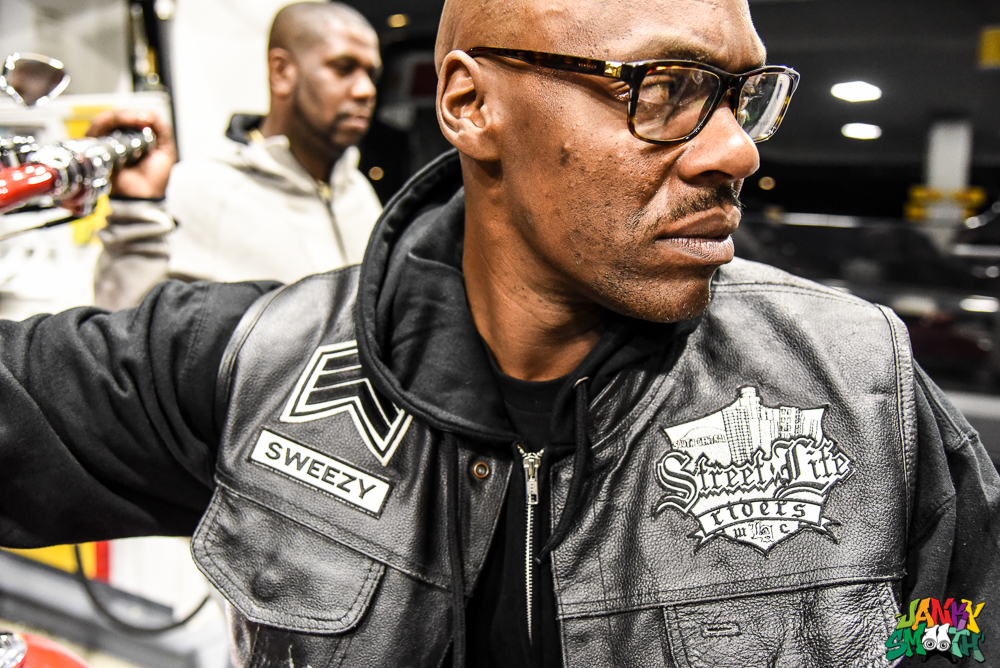 Inglewood resident Danny Garcia held a blue candle for the late artist, "I've been a fan since before Bullets Ain't Got No Names. , i saw him when he got brought up by The Game when he performed at LAX. He performed bullets ain't got no name after being introduced by The Game, and at the end of the show everyone gave him an applause." This caught me by surprise, I didn't expect that to happen to him. He's got his business going on, he's got the community he's building. I met his brother Black Sam right here one day when I came to buy a shirt. He looks just like him. This is the worst news, damn."