Taking out the Trash: Municipal Waste at the Teragram Ballroom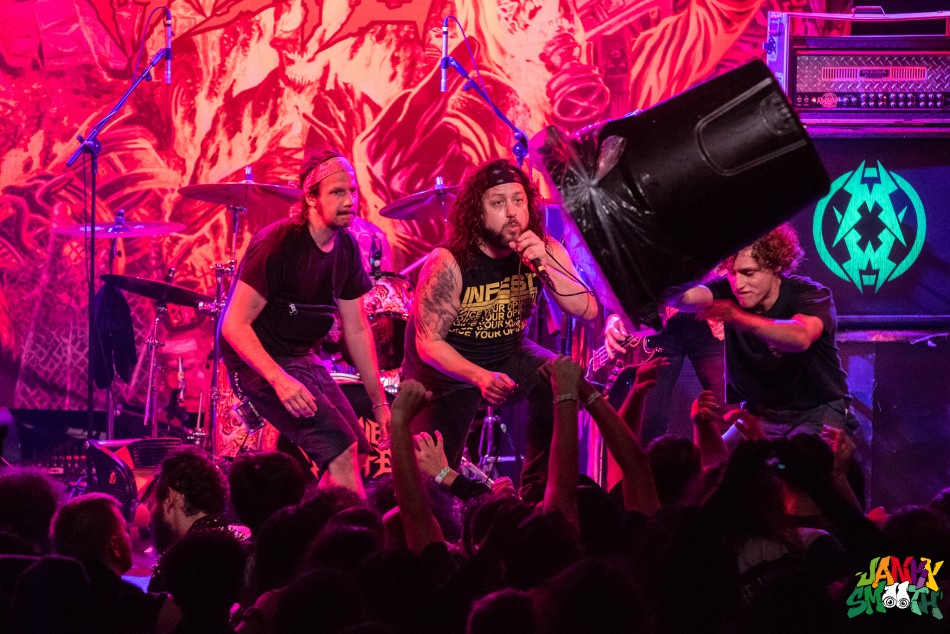 Thrash has always been the subgenre of heavy metal to inspire the most partying, whether that takes the form of drinking, moshing, or crowd surfing, the marriage of punk and metal created a way to have fun that was unparalleled by any other kind of music. The greatest practitioners of this way of life are a little band known as Municipal Waste. With lyrics that almost parody heavy metal's classically gory tropes in songs like "Headbanger Face Rip" or "Terror Shark", this band was able tickling your funny bone just as much as it was bashing your face in.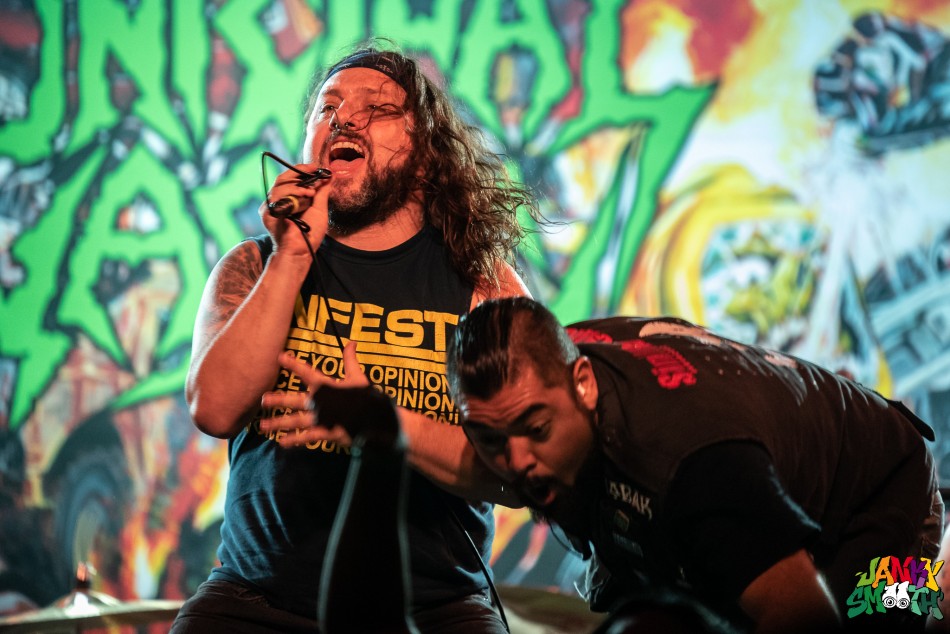 Headlining one of the best metal tours of the year, Municipal Waste brought Napalm Death, Sick of it All, and Take Offense along for the ride with two pit stops at the end of the tour at the Teragram Ballroom. The sound system is so pristine at the Teragram that heavy metal audiences are driven to new plateaus of insanity that they never knew existed, seeing as they've never heard a live band sound so crisp and clean.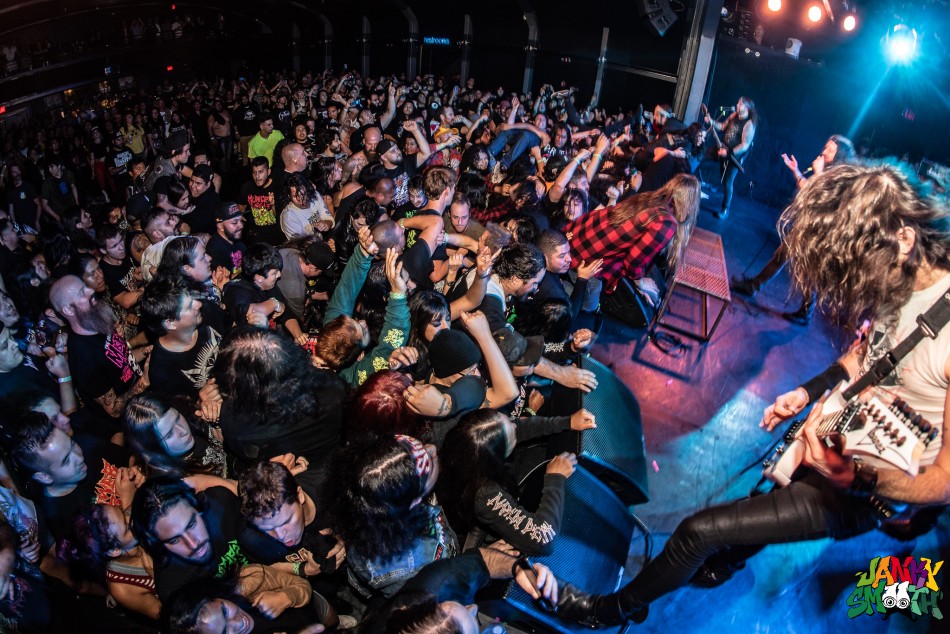 First up to bat were Crossover kings Take Offense, who as always give off the perfect hardcore bounce while satiating every punk and metal head's desire for something pure to their genre. The band covers all bases and jumps all around the stage for an energy that went unmatched throughout the night.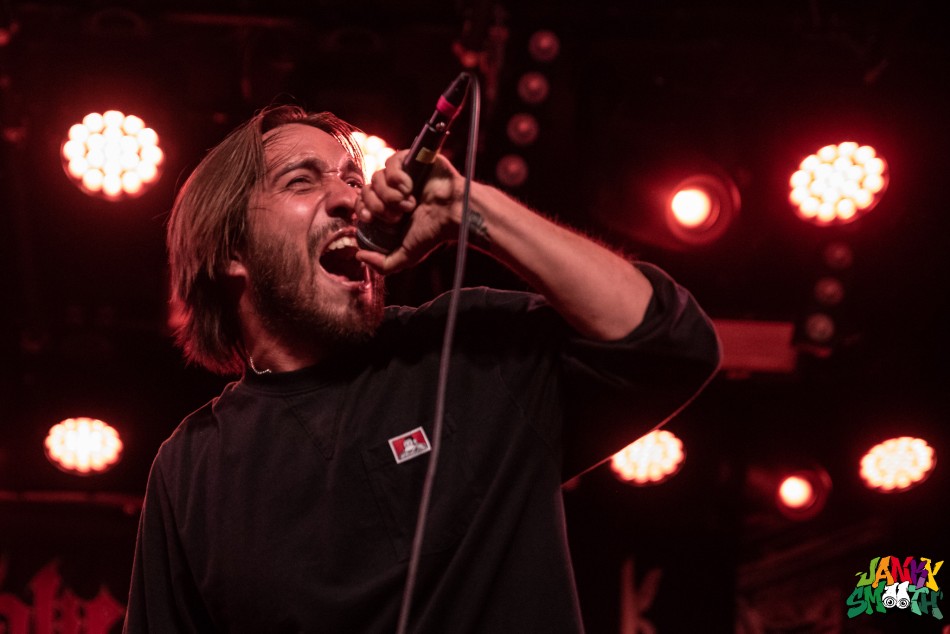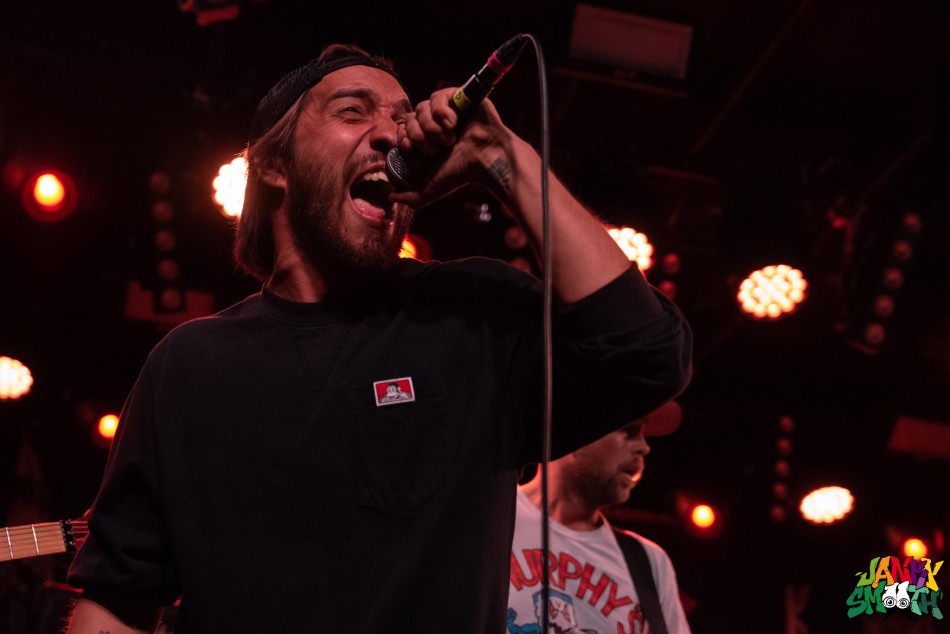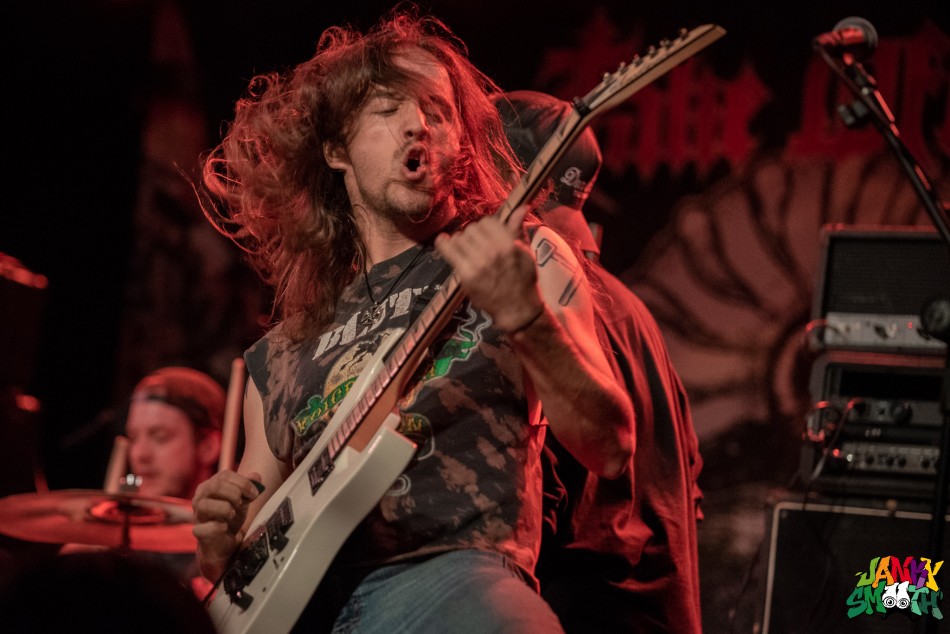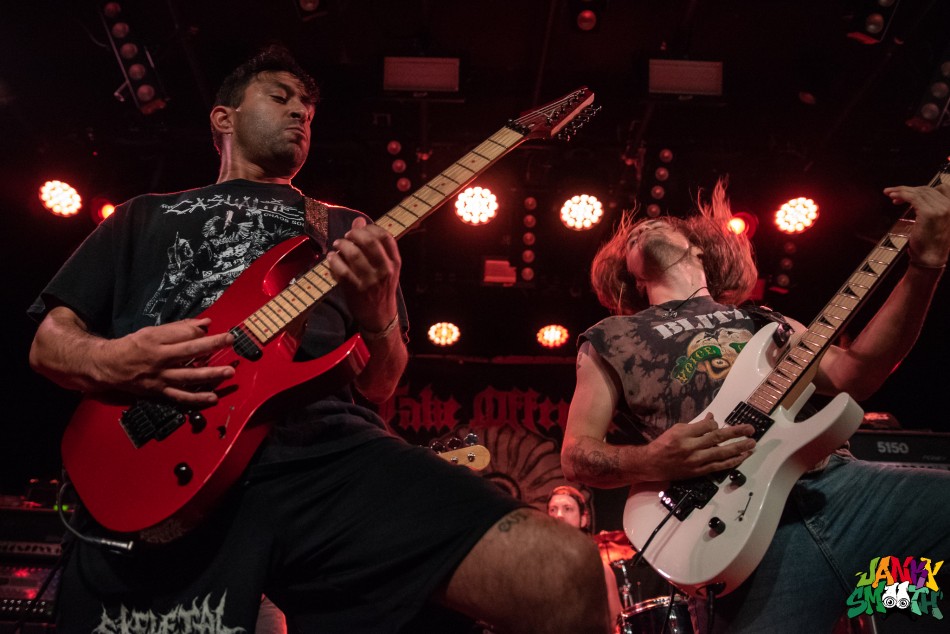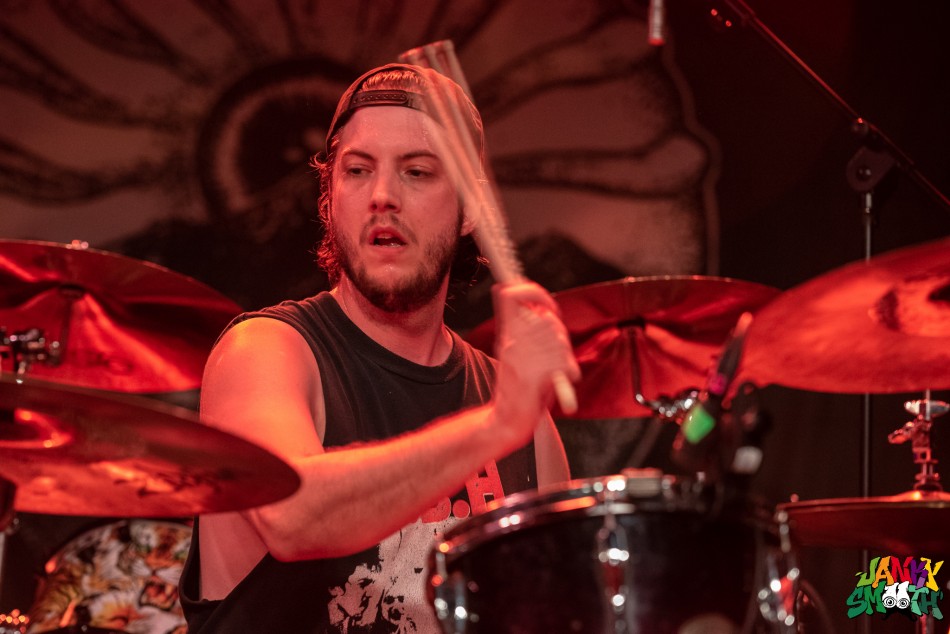 NYHC legends Sick of it All put on a super heavy and fast performance that made up for their lackluster set at Musink when I saw them earlier in the year. These guys are certified scene icons but I have to say, there's something about them that feels lest hardcore than all their peers, I'm not quite sure how to put my finger on it but I feel like the band is somewhat tamer than Agnostic Front or Cro-Mags or GB or Judge, Youth of Today, Sheer Terror or whoever you want to name from that place and time.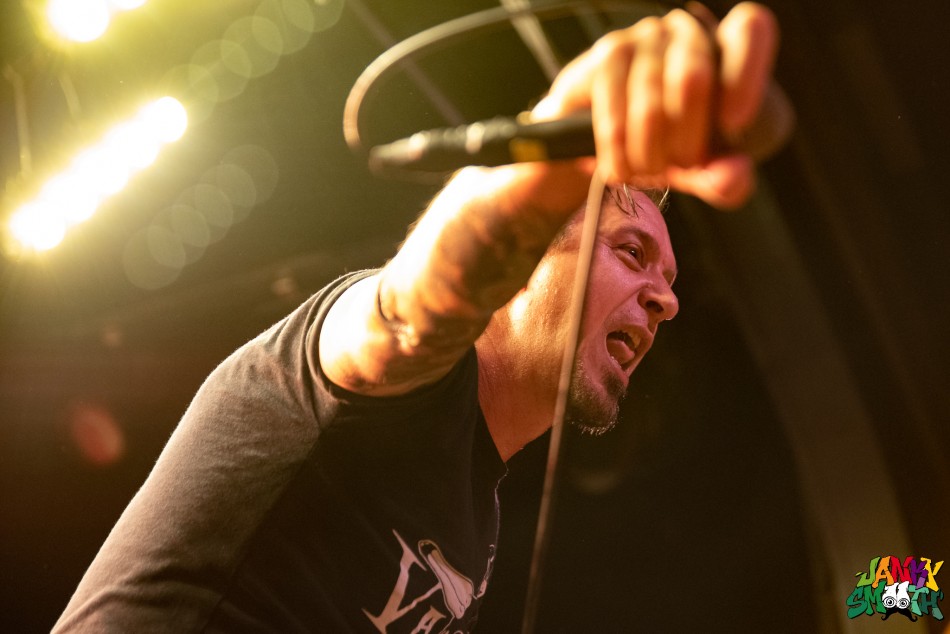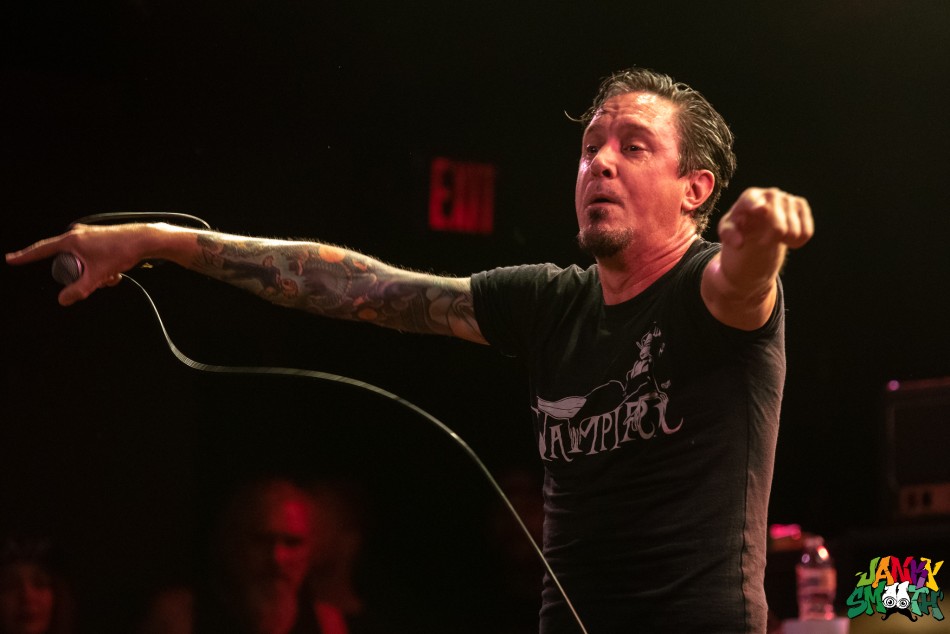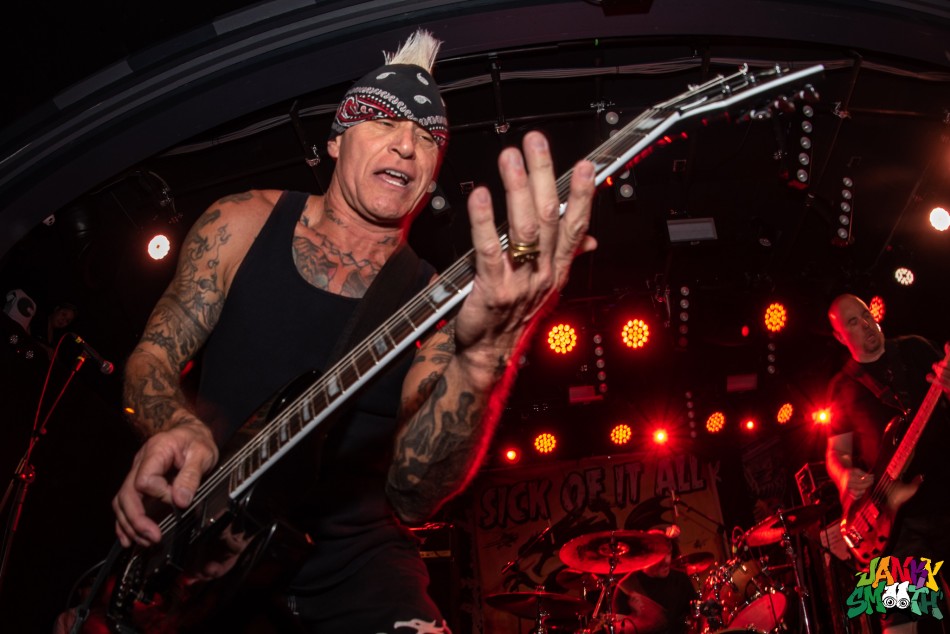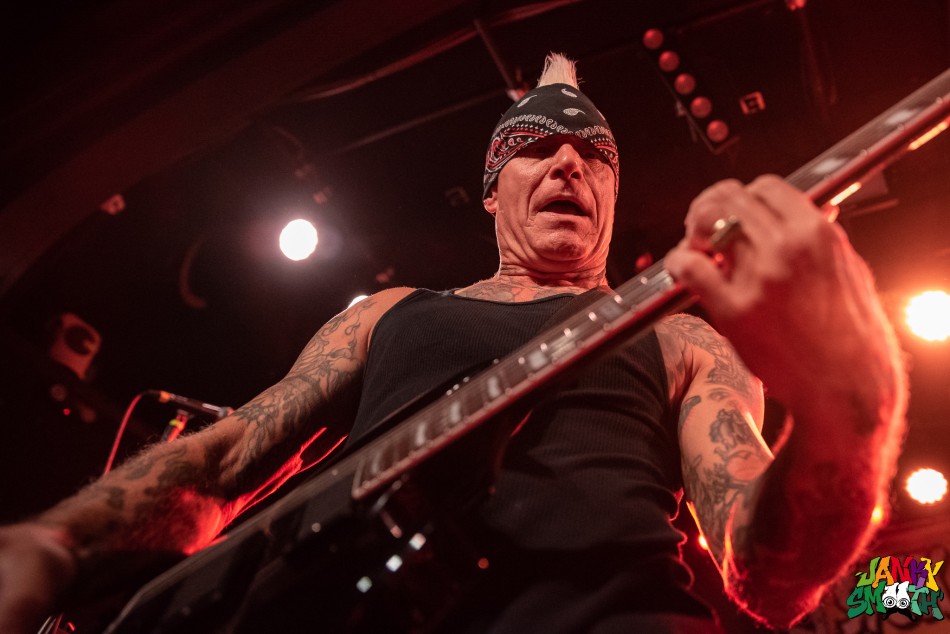 Grindcore creators and anarchist collective, Napalm Death never backdown from a chance to perform and melt faces. The reason for this is because the band knows every performance is the chance to spark minds to think differently. So without guitarist Shane Embury and with singer Barney Greenway having an ankle injury forcing him to perform sitting, the band fought on and played a set that was forced to only go at half-speed. Still though, with so much power and explosive energy behind their messaging, the audience cannot deny how hard songs like "Standardization" or "Suffer, The Children".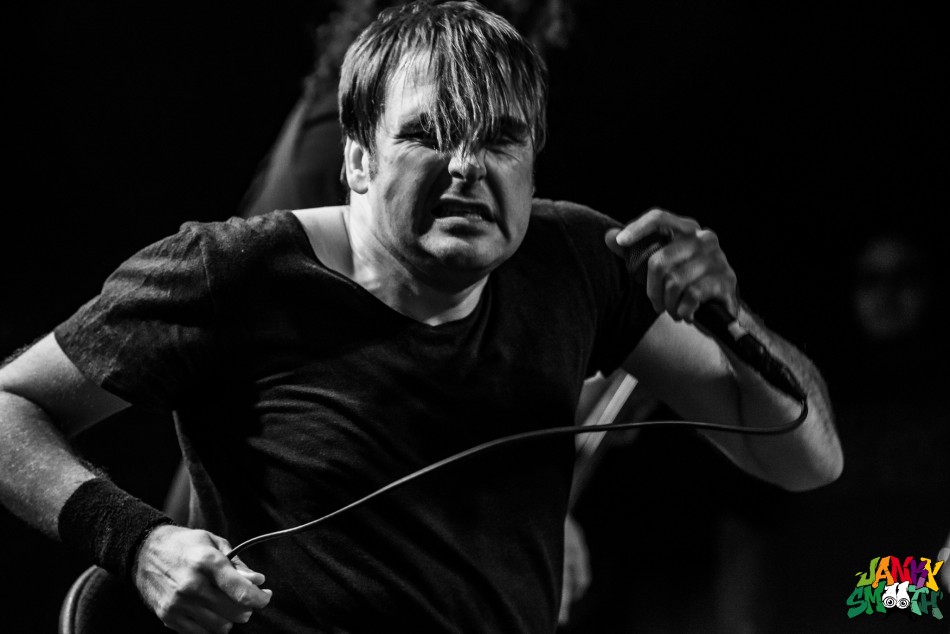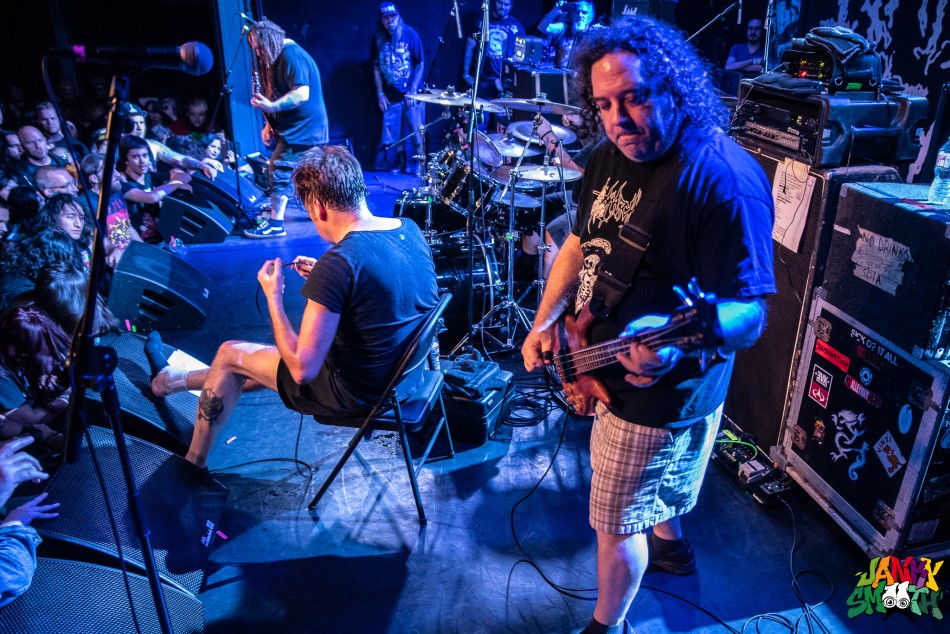 Finally, Municipal Waste's show was something to behold for anyone wanting to catalogue how extreme and insane a metal show could possibly be. Crowd surfing and throwing trash bins is a sign of a show that was both highly anticipated but also unchained, the last time I saw that was Doom's return to Los Angeles where those trash bins caused a couple bludgeoned heads.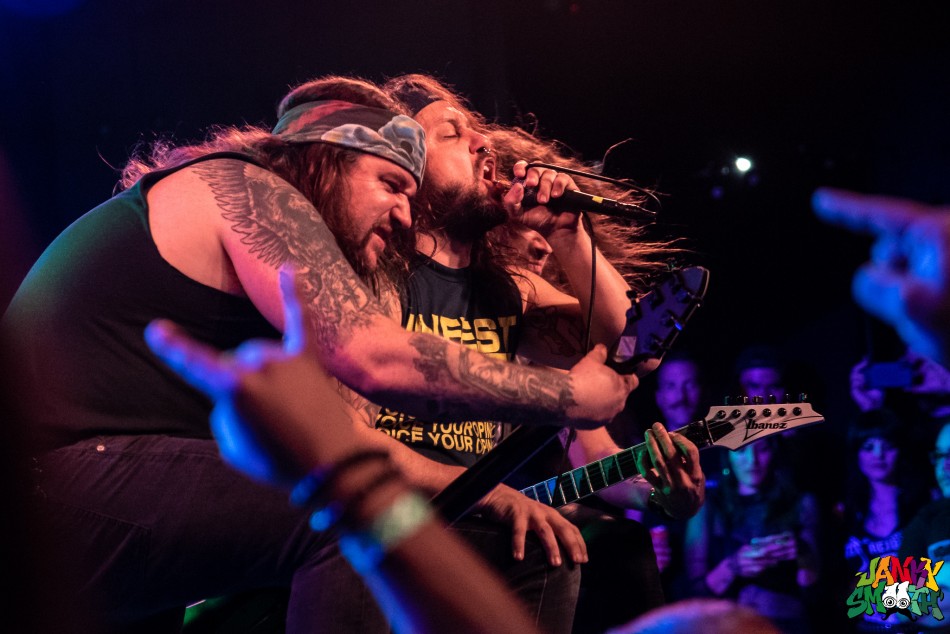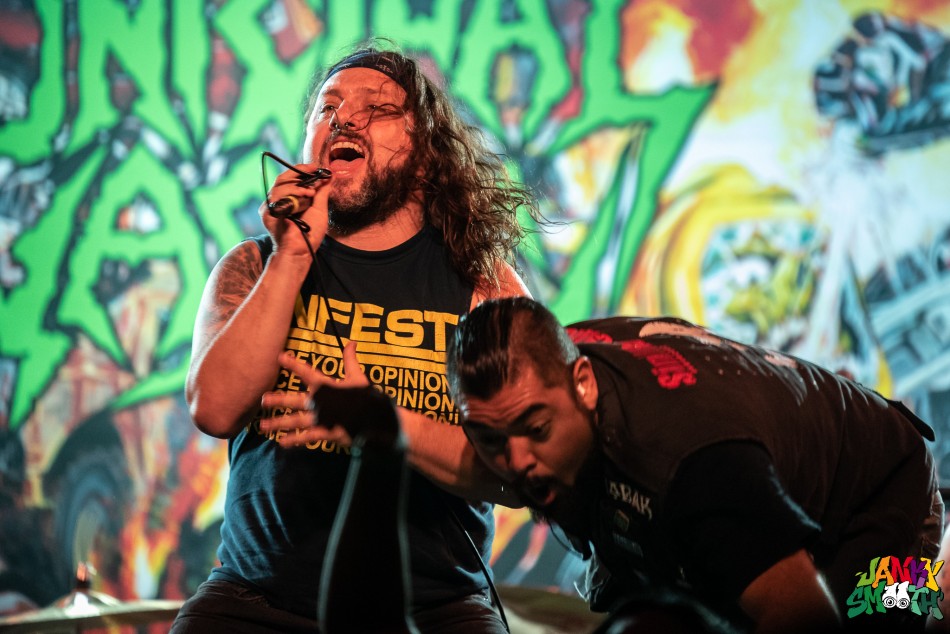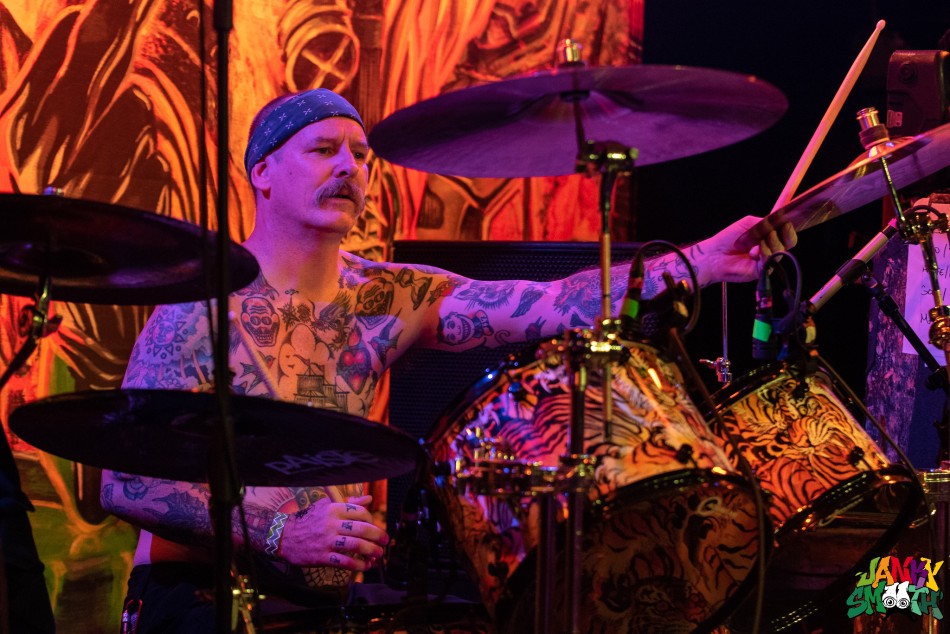 Some of the best moments were the "Wave of Death" a song mocking the concept of a wall of death and gets introduced by asking the question, "What if everyone crowd surfed at the same time?". Your head might explode just thinking about that but there wasn't enough time to think with all those bodies falling atop of you from the stage.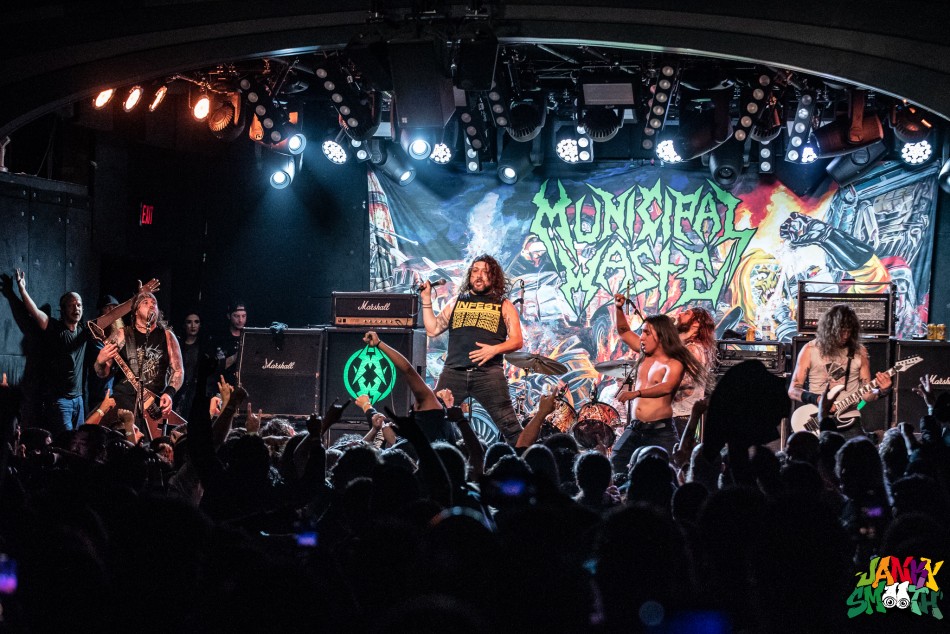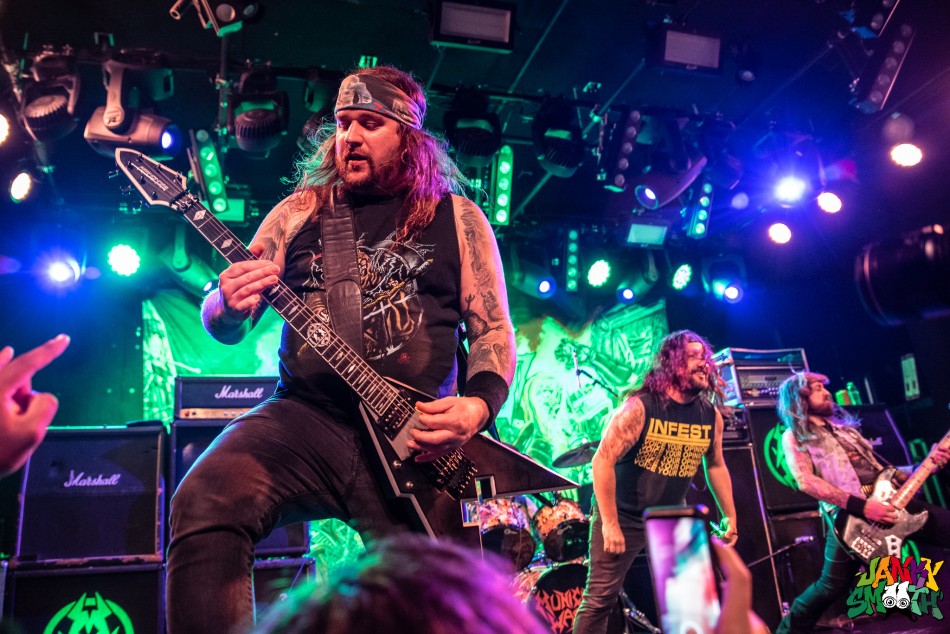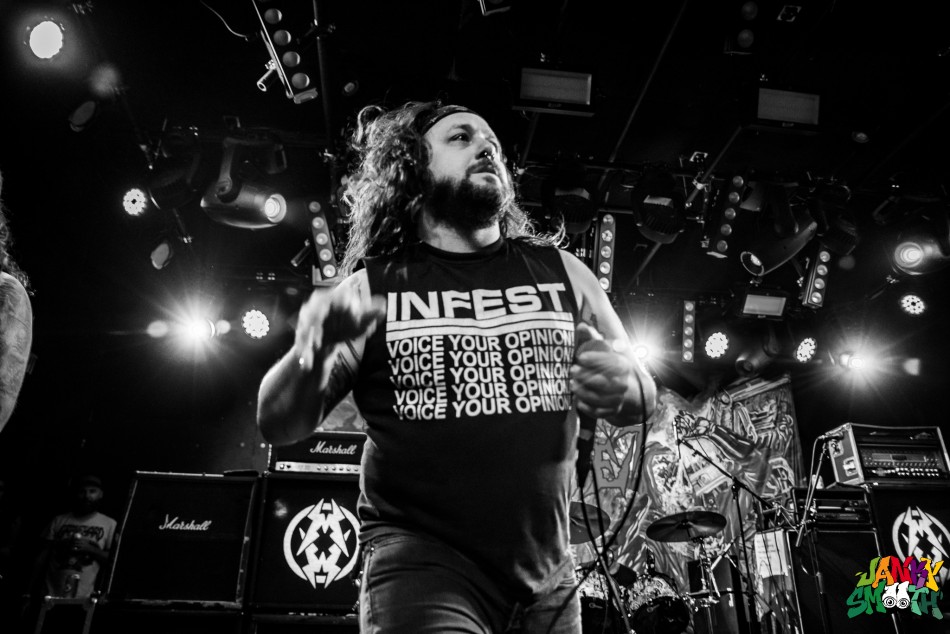 With a set that included a Def Leppard cover, Municipal Waste harkened back the kind of rock and roll attitude and danger that the genre is gravely missing in 2019. It seems like the only people that gave a shit about this rock and roll attitude were such big fans of the music that they followed the worm hole to its extremes into punk and metal instead of creating styles of music anywhere above the underground.
Words by: Rob Shepyer
Photos by: Albert Licano