Mike Watt and The Lesbians wearing New Wigs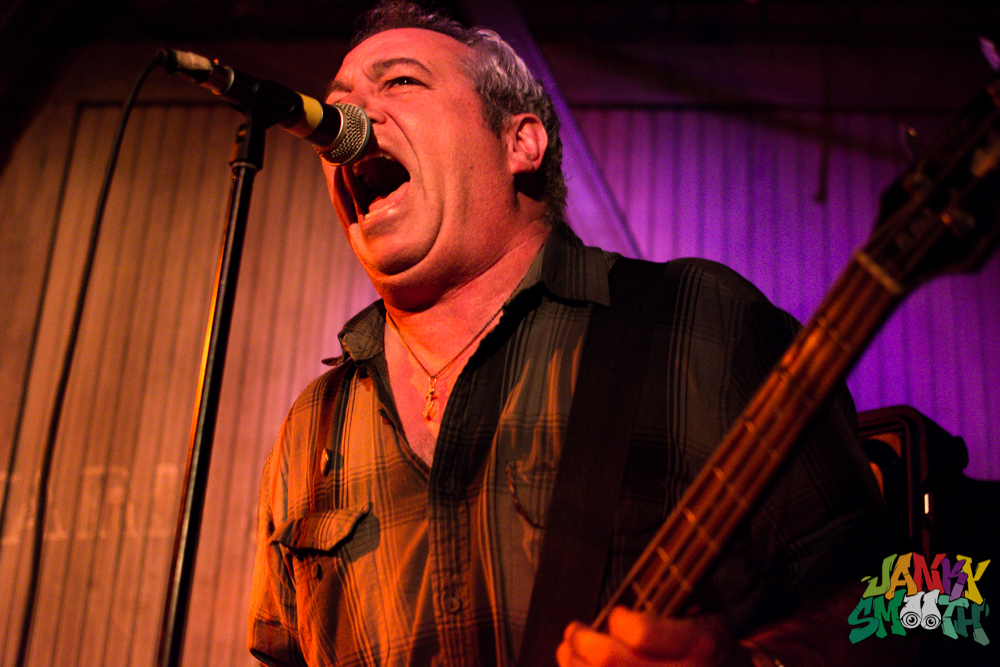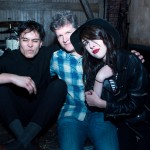 Thursday nights in LA are like nowhere else in the world. I knew my Thursday night was on the right track when at 8pm, I drove by a couch that had caught fire along with the car next to it. Nothing like a good ol' hood bonfire to kick off the evening.  After all the excitement I made my way over to Havard & Stone for Dirty Laundry TV's monthly residency. The lineup was Mike Watt And The Secondmen, Kera And The Lesbians, and Small Wigs. I couldn't have asked for a better show, not only because of the line up but also because Harvard & Stone is one of my top 3 favorite bars in LA.
Small Wigs kicked off the night at around 10:15.  The band is made up of Elvis and Max Kuehn of FIDLAR, Matt Zuk of Isaac Rother and the Phantoms, and Mikki Itzigsohn now, formerly of Isaac Rother and the Phantoms. I jokingly told Elvis that I feel like I have become an unintentional stalker of the Kuehn brothers, going all the way back to the days they did white boy rap in a group called The Headhunters. These siblings are some seriously talented musicians.  Every band I have seen them play with- The Diffs, FIDLAR and now Small Wigs, has been in a completely different genre. Same goes for Mikki and Zuk. So far I am very impressed with the new jams. Mikki seemed to be in charge of the banter.  Her dialogue was sparse but effective.  "So… how bout that parking?" I guess you had to try and find some that night to appreciate it but I just loved how timid and quiet she was about it.  This was my first time hearing the band play.  Once I realized who was in the band I was sold on hearing them live first- one of the best ways to discover new music.  Towards the end of their set they covered "Going Out West" by Tom Waits and it was amazing.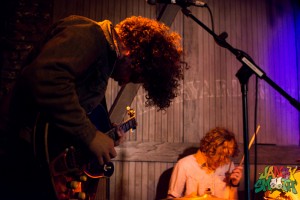 Up next and the headliner for the night was Mike Watt and The Secondmen. If you aren't familiar with Mike Watt he's the bad ass bassist who formed The Minutemen back in the 80s in San Pedro. If you aren't familiar with The Minutemen then don't ever talk to me again. I was super excited for this performance.  I've been a fan of the Minutemen for quite some time but I have never had a chance to see Mike Watt do his thing live.  This incarnation was also formed in San Pedro just like The original Minutemen.  The Secondmen are Pete Mazich on organ and Jerry Trebotic on drums and of course, Mike Watt on bass.  It impresses me when a band can get away with out having a guitarist.  I was mesmerized by their ability to just jam. Watching Mike Watt was like watching your cool Rock N' Roll dad and his work buddy's jamming in the living room on the weekend but obviously, much better.  They made their somewhat technical arrangements seem effortless.   I can't tell you what songs they played but I can tell you they sounded amazing to the ear. Some Minutemen songs were part of the mix but as another member of the crowd even remarked "I know they played them but they were the obscure ones that I can't name." So in reality, what I'm saying is, I'm a huge but terrible fan.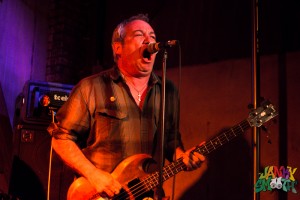 Ok, so I go outside and I see 3 dudes unloading their gear and I realize it's Kera and The Lesbians. "What a weird band name for 3 dudes", I think to myself. They take the stage with a low key opening song and that's when I realize I'm drunk and Kera is totally a woman and her so called lesbians were definitely dudes.  So as I said it was a quiet start.  You could actually hear the crowd over Kera. All of a sudden this ball of energy hit the stage and I was caught off guard in the best possible way by Kera thrashing around. I've been hearing a lot of talk about this band around LA this past month and all that chatter was well deserved. She has amazing stage presence, an amazing voice and amazing hair. At one point she actually even heckled me for not wooing with the rest of the crowd after one of the songs. As embarrassed as I was, I loved the attention. I watched in awe through their whole set and left with a hunger for more Kera And The Lesbians.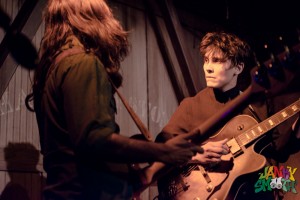 Dirty Laundry TV's monthly residency is turning into quite the happening.  They are booking great bands at a great location on a night in L.A. which is turning into dark horse for music.
Words and Photos: Taylor Wong