Jonny 2 Bags and The Abigails at The Echo: Two Generations of Heartbreak Music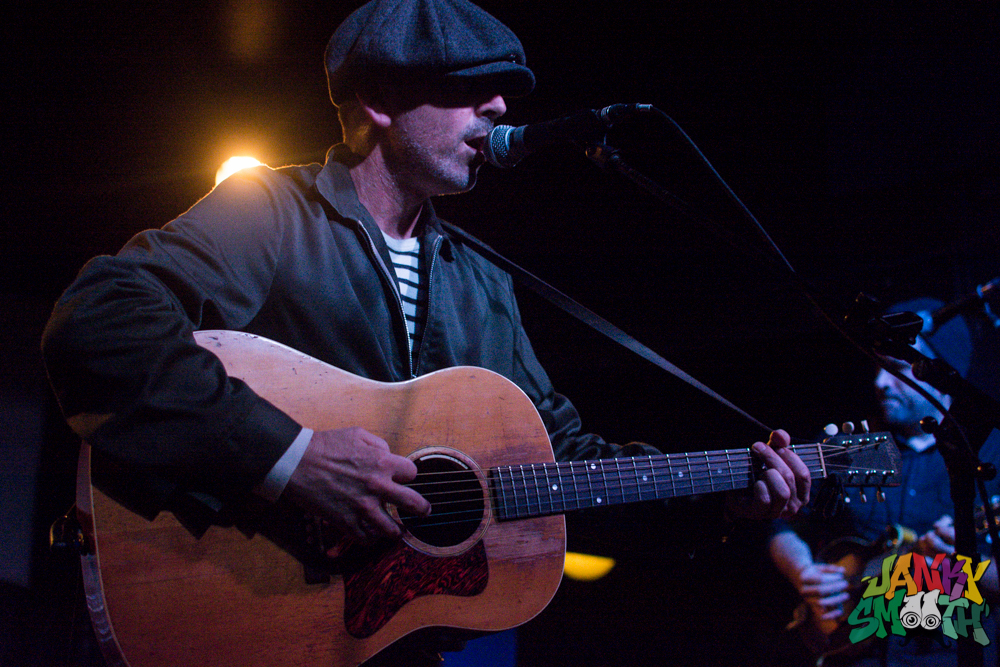 If you compare musical styles, the pairing of The Abigails opening for Jonny 2 Bags seems like a perfect match. Twangy 6 strings, pedal steel and gut wrenching lyrics serve to set the tone of the night. I'm almost positive that bookers at The Echo put this bill together with great care and intuition. But even with complimentary styles, the fans did not mix. Age, styles and dispositions were varied and most of The Abigails fans didn't stick around for Jonny "2 Bags" Wickersham. Somehow, the room was still packed when he took the stage. I guess that means that fans of Jonny 2 Bags weren't too interested in The Abigail's, either. I can hear the insults in my imagination with one side calling the other "hipsters" in an accusatory tone and the other remarking on the age of those I've heard described as "chain danglers".
But really, who gives a shit? I enjoyed both bands immensely.
The last time I saw The Abigails, lead singer, Warren Thomas was conspicuously absent and lead guitarist, Kyle Mullarky was filling in for him. We later found out that Thomas was drying out in rehab and he made mention of that during last nights show, in between swigs of beer, of course.
"I went to rehab and now I am able to have a few beers with my friends".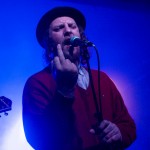 The friends of the Abigails were definitely representing at The Echo on Wednesday night. People were dancing and Thomas gave a shout out to The Growlers "mascot", DMTina, who was also in attendance but not in drag. The Abigails played a brilliant set. Mullarky's style on the six string is spectacular and Thomas was in great form. They tore through tracks like "Satan Taps my Head" and new songs like "Medication" off their latest release, Tundra. They closed out with "Black Hell" which was the highlight of their set. I hope Thomas' sabbatical didn't slow the roll of this great band, who released Tundra on Burger Records in August amidst all the madness.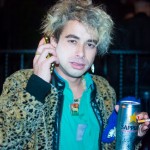 Fans of The Abigails gave way to fans of Jonny 2 Bags. Thrift store apparel and flood pants gave way to sleeve tattoos and ear gauges. Zander Schloss was in attendance to check out Jonny's set and it was a good one. His album, Salvation Town dropped in April 2014 and I hadn't seen that material performed live yet. I love the minimal, stripped down and individual effort of Salvation Town but with the full band it is even better live. Songs like "Riding on Clay Wheels" and "One Foot in the Gutter" particularly resonate with me. It's heartbreak music. It's sitting in your own shit at the exact moment you decide to pick yourself back up and clean yourself off. I might even refer to it as Second Chance Music.
Jonny has made his rounds on the punk rock/rockabilly circuit. He's been a force in Social Distortion, Cadillac Tramps, U.S Bombs and even had a stint with Youth Brigade in 1996. Now it's his time to be front and center and I think that many people will connect to this music as much as I have.  Many times, when famous guitarists request the spotlight to shine on them, they don't receive the type of reaction they receive as a member of their main band.  I can really see something special on the horizon for Jonny 2 Bags Wickersham.
Words: Danny Baraz
Photos: Taylor Wong