Gore Obsessed: Exhumed at the Hi Hat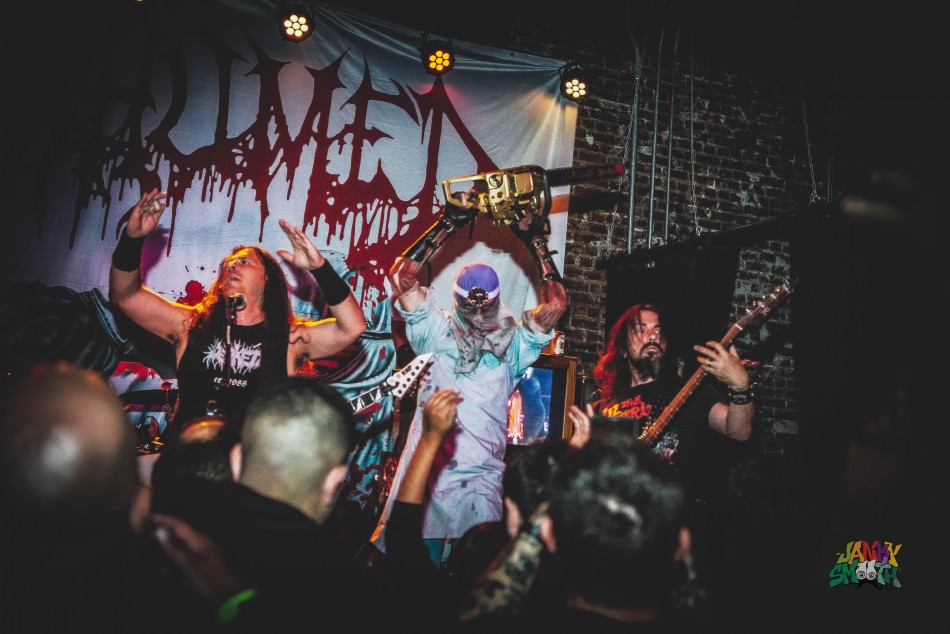 This Halloween concert season was remarkable. There were incredible shows to go to form metal to punk to goth within the two week late October/early November span that saw people partying all over Los Angeles. Upon this chosen Sunday, I had numerous options as to where I should bleed my ears but if I wanted to capture the true spirit of halloween, it was going to be with gore and the goriest there is is a little death metal band called Exhumed. They quite literally rip, both on the guitar and on the chainsaw.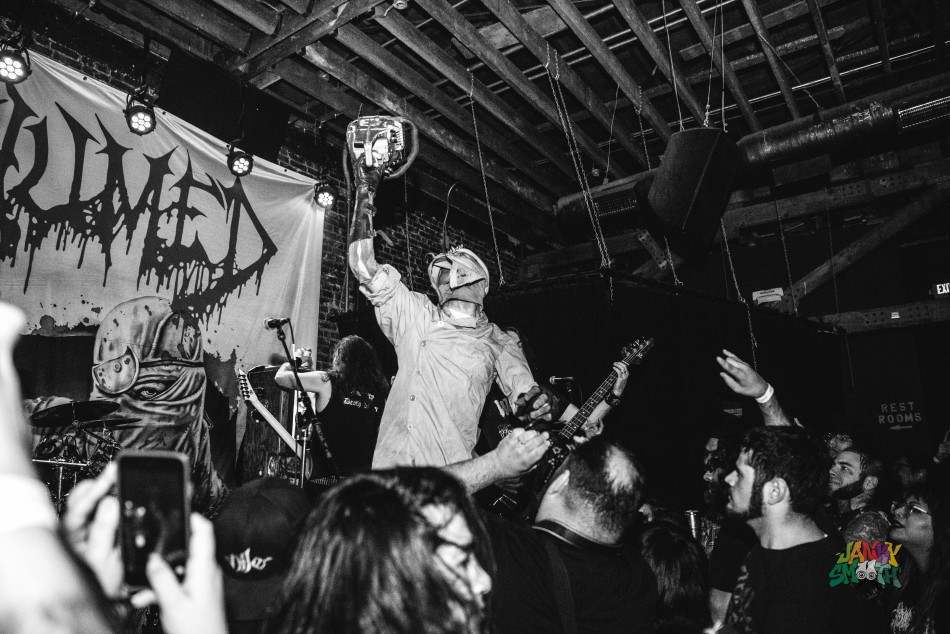 I arrived at the Hi Hat to see BrucexCampbell, a brutal and crusty grindcore band that absolutely crushed with every belching lyric. This hulking sort of core could've only been produced by Angelinos that came from a tough upbringing with a true connection to the underground. Posers beware, this band will bite your fucking head off.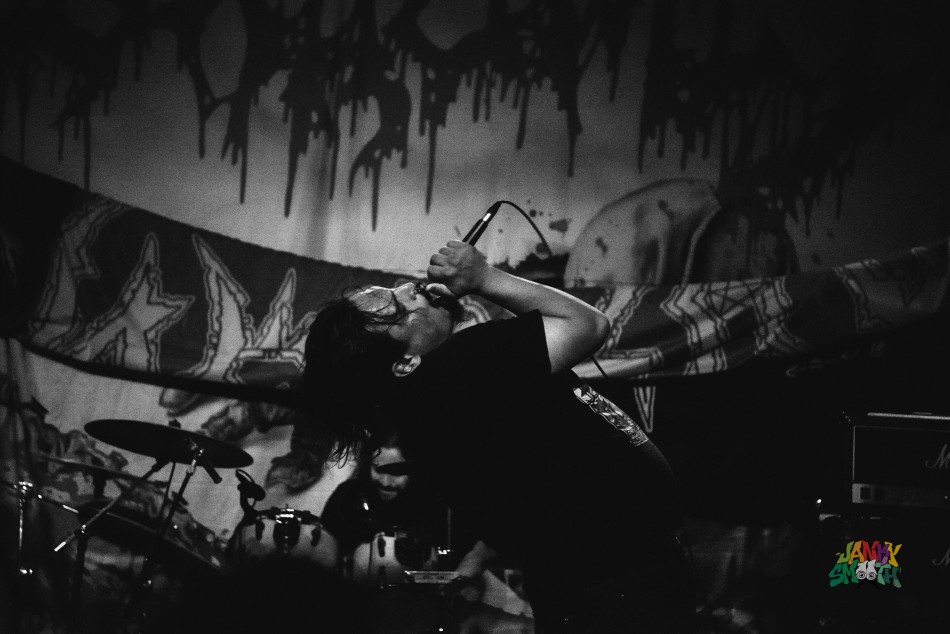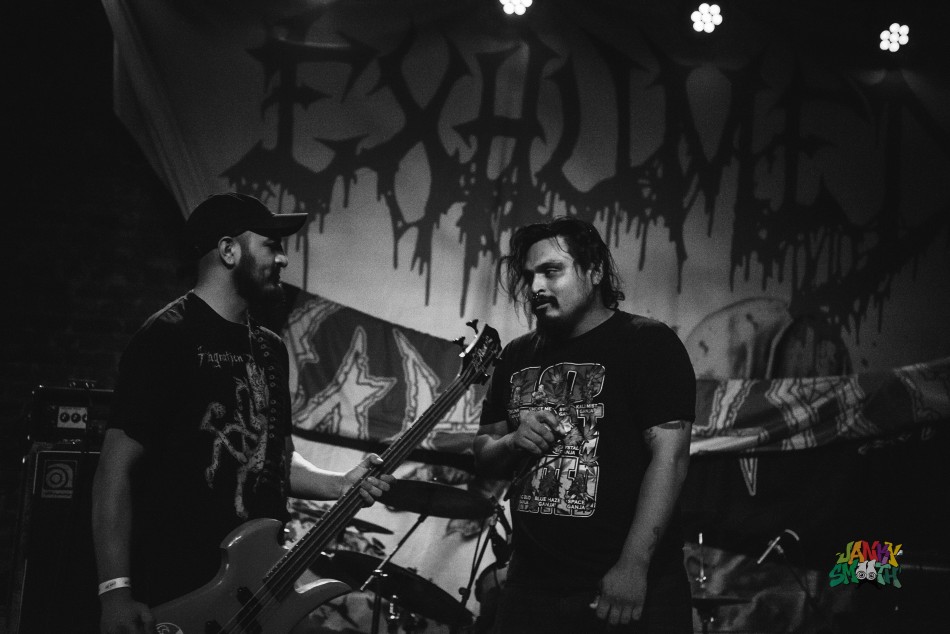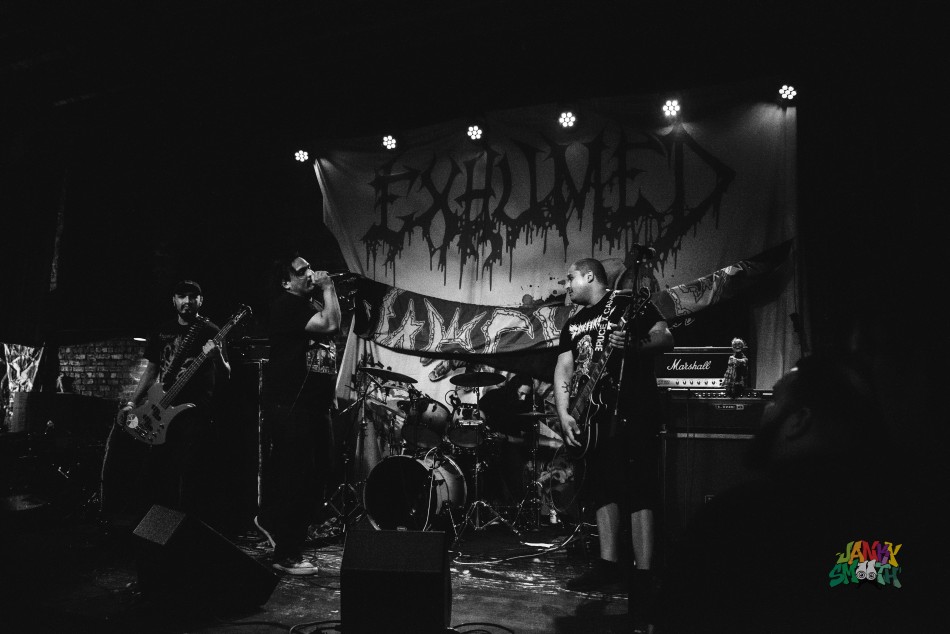 Next up was a band I feel will one day be as spoken of in the same ranks as legendary bands like Sepultura and that's Necrot, a blackened death metal band from Oakland, California. The songs absolutely ripped the Hi Hat to shreds and indispersed with the musical brutality, the singer would tell little stories each with a girl dying at the end.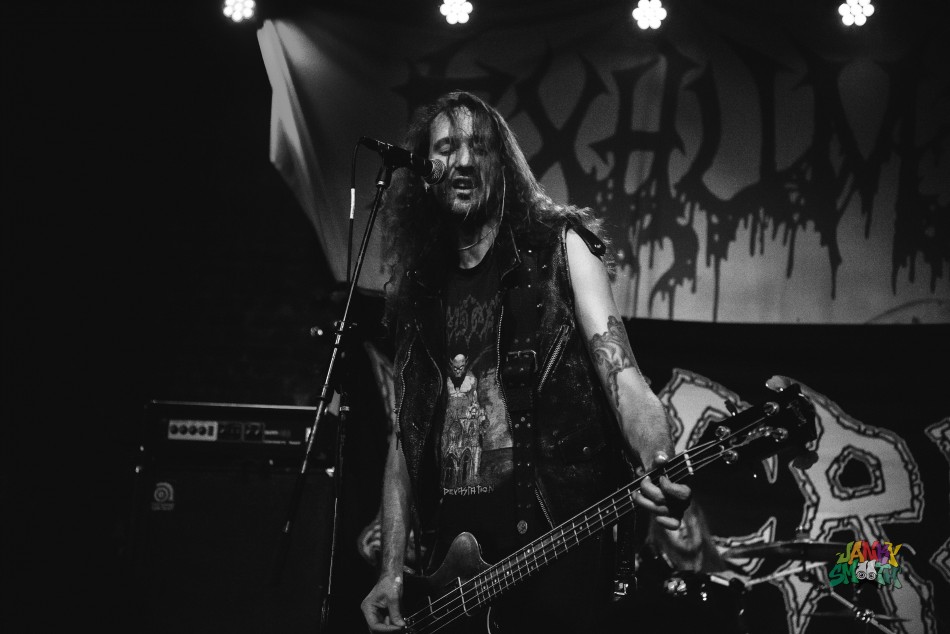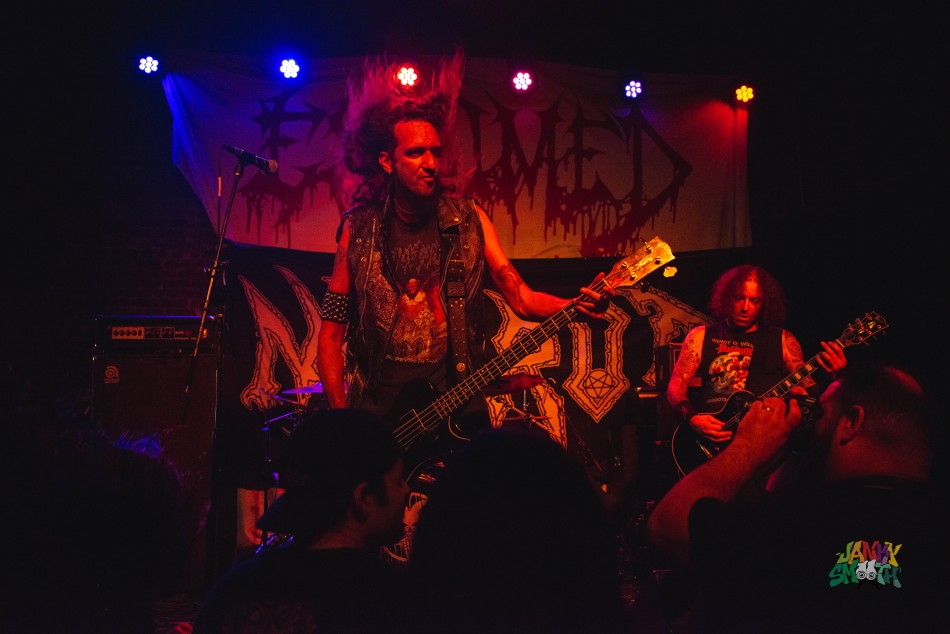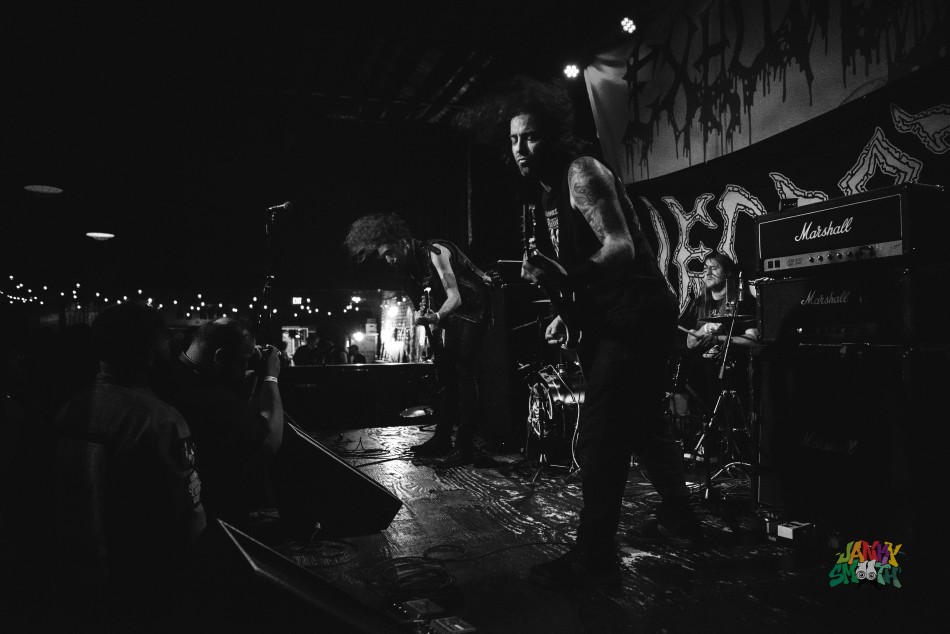 Finally, it was time to get my guts pulled out from my ears by the only band that could conjure up such insane imagery out of me, Exhumed. Every song was perfect death metal, in its most fun and headbanging form. It wasn't pure chug, there was plenty of thrash riffage to feel but it was still just as brutal as the most traditional stuff. The band surrounded themselves with horror imagery like Cronnenberg/body horror inspired television sets with intestines for circuity playing videos of vintage horror cinema from Reanimator to Ilsa, She Wolf of the SS. The band's hype-man, Dante Filth, would come on stage with an actual chainsaw and have it running over the audience's head. Dante would then press saw against metal to shoot sparks all over the audience so they may feel the music's pain. The band's latest album, 2019's Horror was released in October in perfect alignment for the band to tour during the halloween season. I didn't need to go to Universal Studios' Halloween Horror Nights, this Exhumed show quenched every drop of blood thirst I had.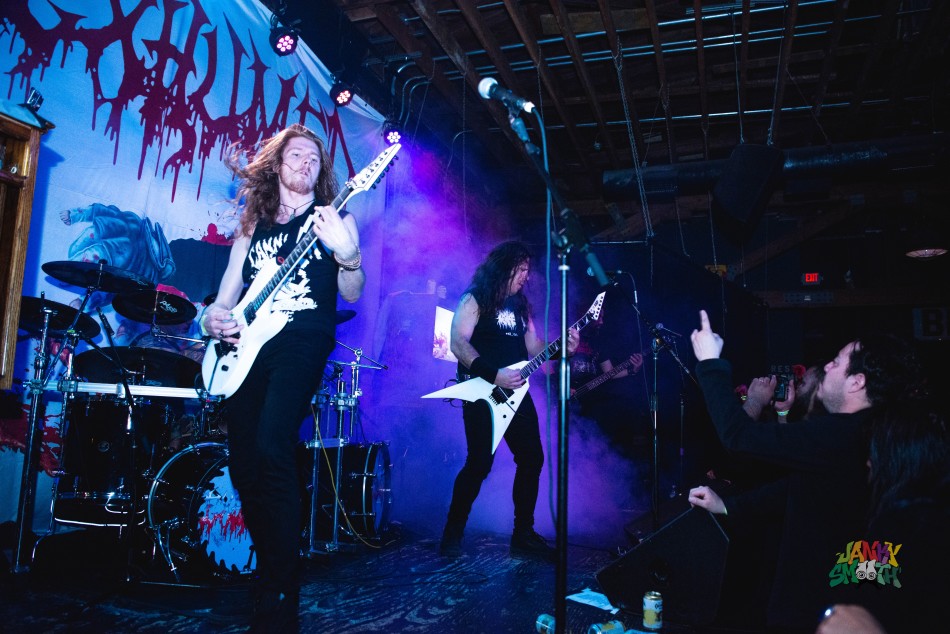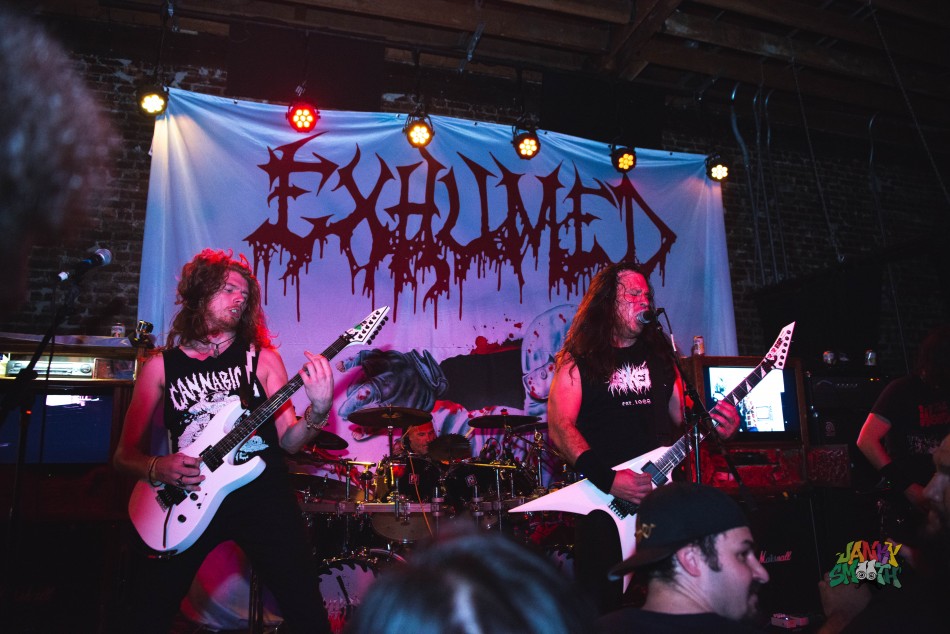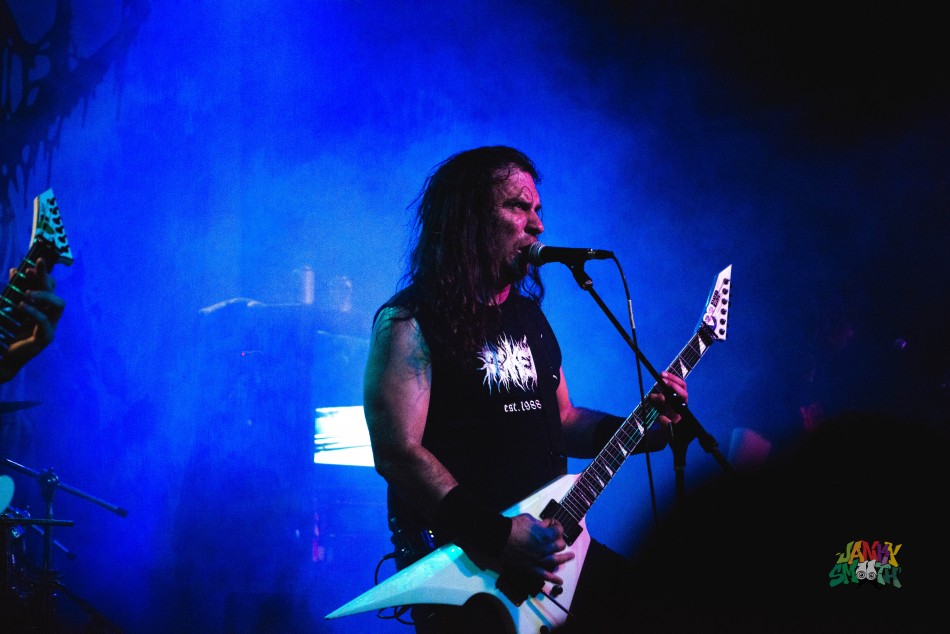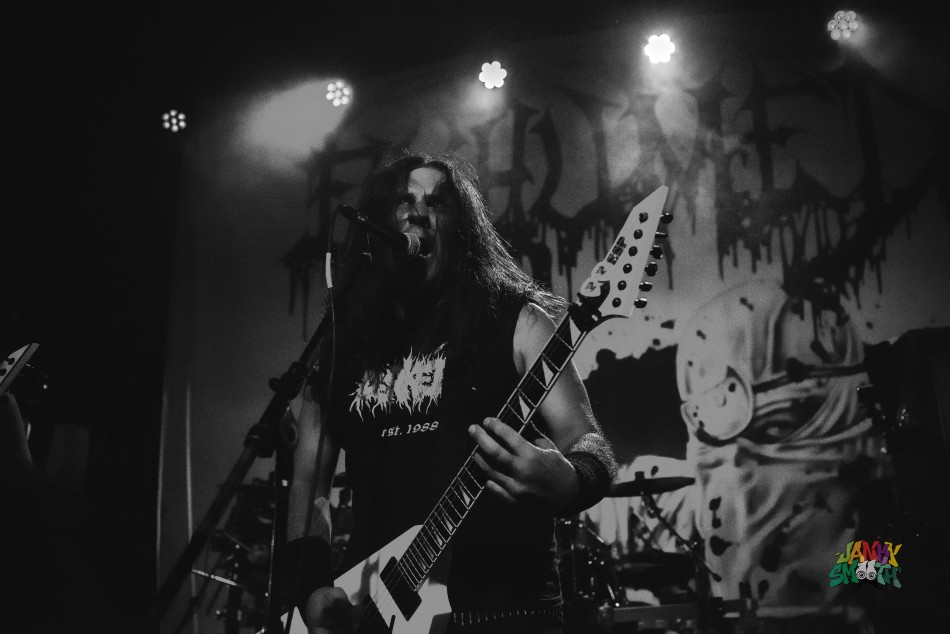 Words by: Rob Shepyer
Photos by: Giuseppe Steel