Janky Premiere: Dancing Tongues EP- Positions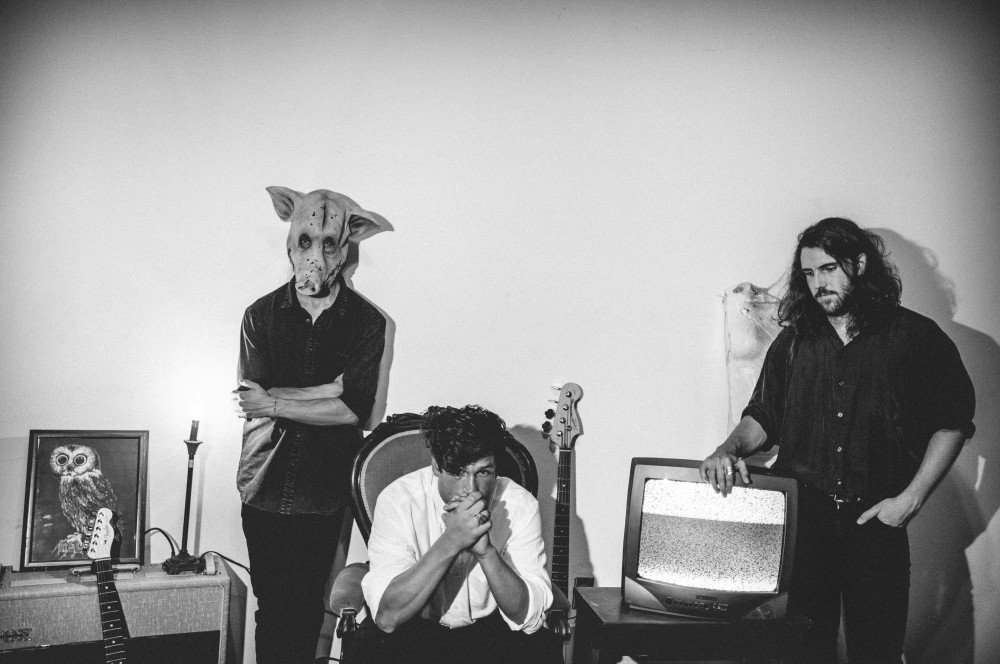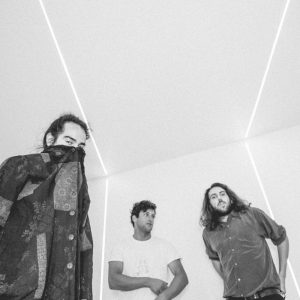 Janky Smooth is proud to premiere Positions– the first EP from Los Angeles based, post-punk outfit, Dancing Tongues.
The sound is a seduction of hypnotic droning and rhythmic incantation.  The battery of the band is pronounced and deliberate.  The rich baritone of Alex Lavayen is romantic, like the words spoken to a lover after defending their honor through physical altercation. The composition of the musical arrangements hints that London (is) Calling while Lavayen urges not to let "Love Tear Us Apart."
The Positions EP creates a dance floor environment that is masculine but not misogynistic- catchy but not campy, with just enough edge.  Songs like "Saturday" summon it's punk forefathers while tracks like "Cause" cast a wider net of dynamics and emotion.
The Positions EP contains a chemical substance similar to pheromones released into the environment by animals, affecting the behavior or physiology of others in it's species. It invokes the laws of attraction to cause a consensual submissiveness to it's rhythms.
There are more bands being formed and putting out music at this very moment than ever before- although you would never know it if you get your music through the traditional, decaying channels used by the rotting corpse of the major labels.  I have no idea if Dancing Tongues will ever be heard by 99% of people living on this planet but I do know that they are one of those bands that would've been meteoric if they existed in any other time than now.
Dancing Tongues will be having their EP release party at Outer Space this Friday in Downtown L.A.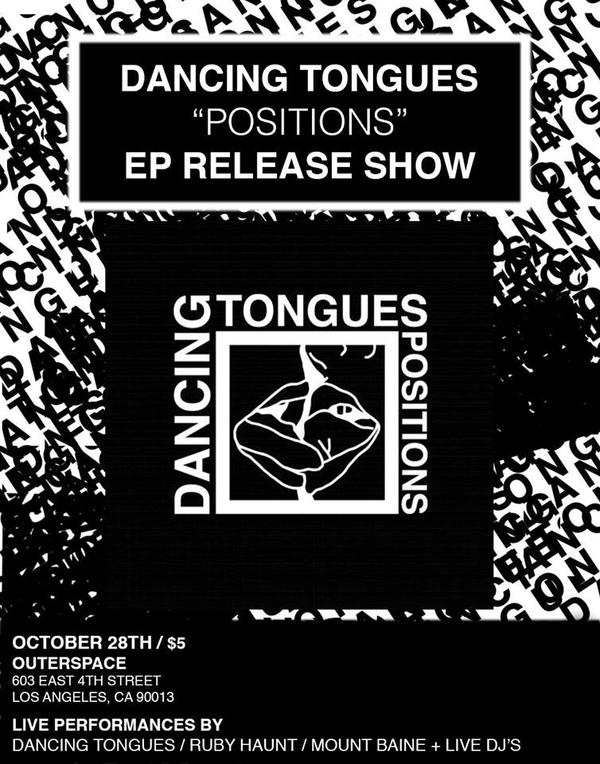 DANCING TONGUES
Facebook: https://www.facebook.com/Dancinggues/
Instagram: https://www.instagram.com/dancing_tongues/
Soundcloud: https://soundcloud.com/dancing-tongues
Bandcamp: https://dancingtongues.bandcamp.com