Bot Pop: Jonathan Bree at the Lodge Room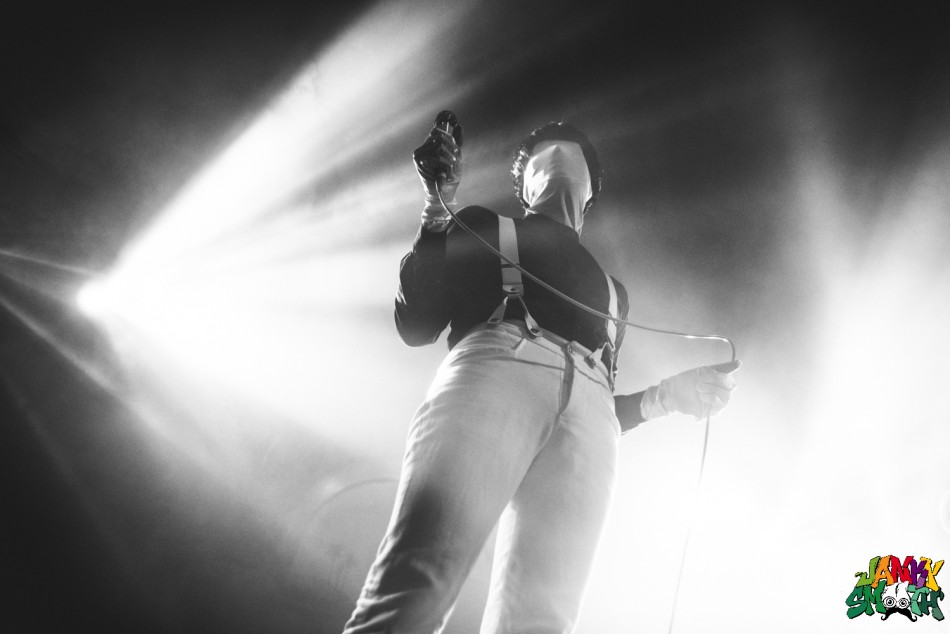 Just because your phone isn't attached to you at the hip doesn't make it not a part of you. Humans aren't full-on androids quite yet but the widespread fusion of man and machine has definitely begun to take shape. So, what does art look like in the Android Age? Perhaps a bit like Jonathan Bree's stage show.
I could talk about how Jonathan Bree and his whole band wear masks, it's the first thing anyone notices once you catch them live but after seeing them be the first act to dazzle Desert Daze this year, I began looking for less obvious characteristics in Bree and Co.'s performance. When Bree takes a step back to let one of the women in his band sing, his microphone dangles limply by the cord from his hand as he stands, almost as if in sleep mode. Then when the song requests him to return to vocals, he reboots in what makes for a methodically choreographed and unique show.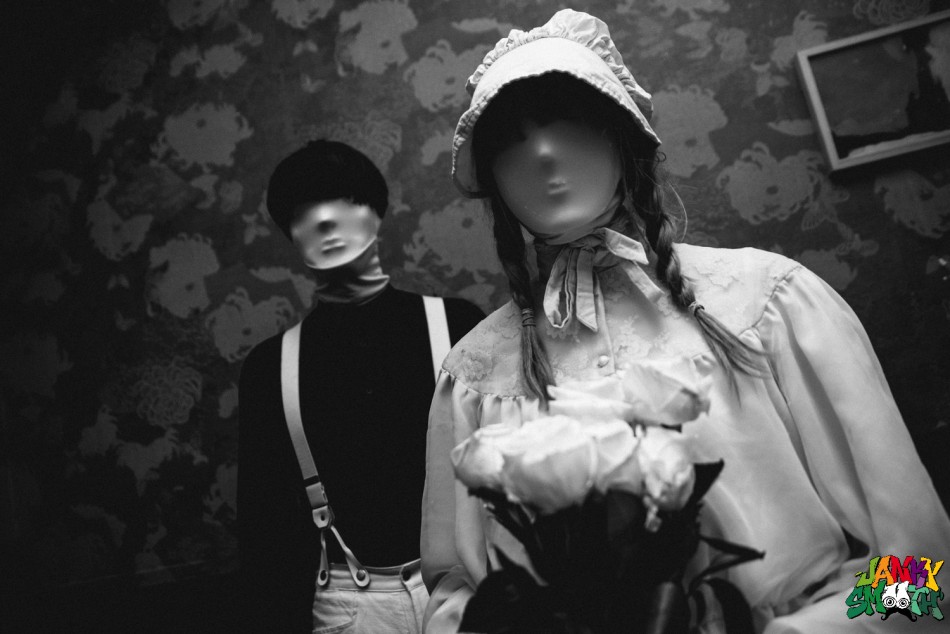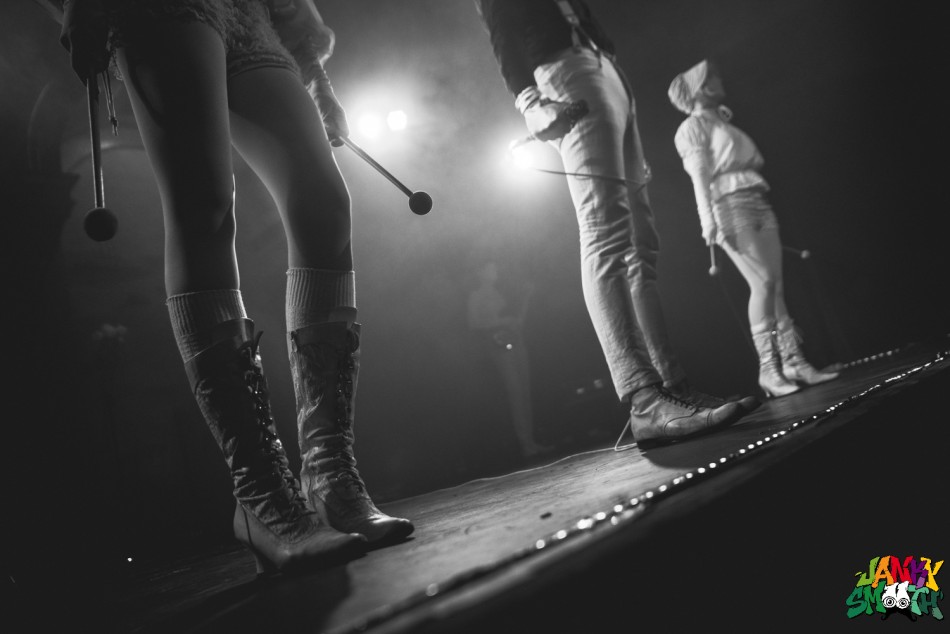 Bree's night at the Lodge Room began with two openers that shared a similar thread. A certain coolness and No Wave vibe was felt in each performance beginning with Nico Turner. An LA artist with a New York feel. Mellow dead pan gaze guitars married with sweet and razor sharp vocals. A cover of Nirvana's "Something in the Way" only reinforced the detachment and coyness in the music.
They say the French make the best lovers. I don't know where that stereotype came from but Ryder The Eagle isn't helping to get rid of it. With minimalist beats, all he needs to make you never forget him are his love-lorn lyrics, soaring vocal style, chest hair, and tattoos, none of which a woman would ever think were corny. To give you an idea of this Casanova's character, he gave out his phone number during the show hoping he could find an American wife to replace his soon to be French Ex. When he took his shirt off and delivered a song atop the bar in the back of the Lodge Room, one woman ran her hands up and down his legs and had he not covered his crotch, he would've undoubtably been groped.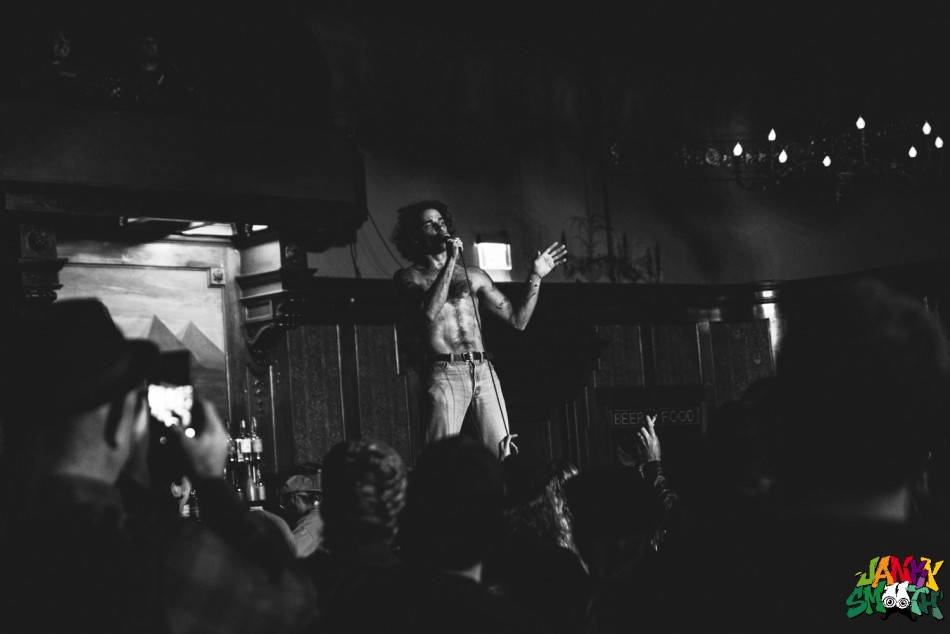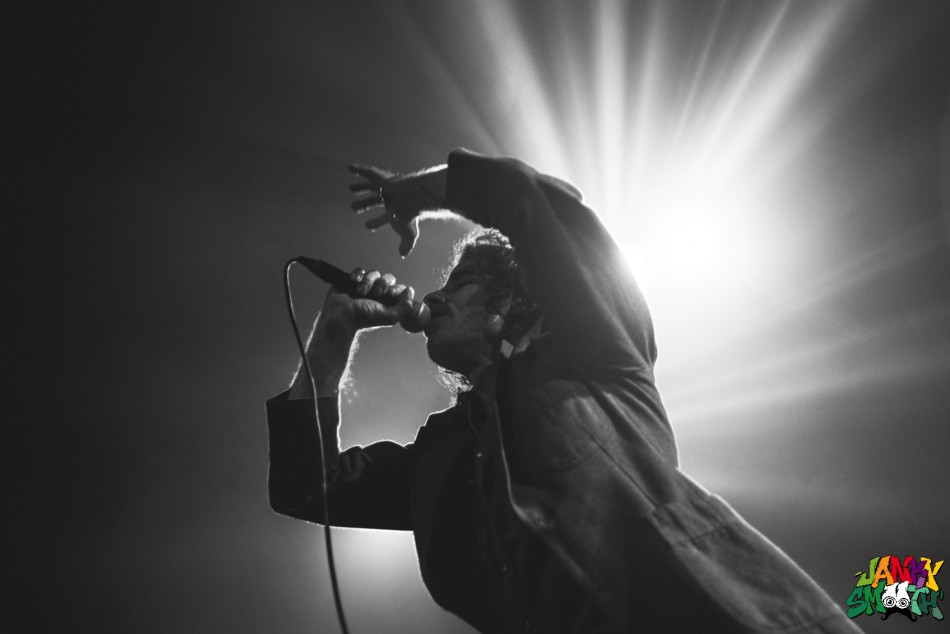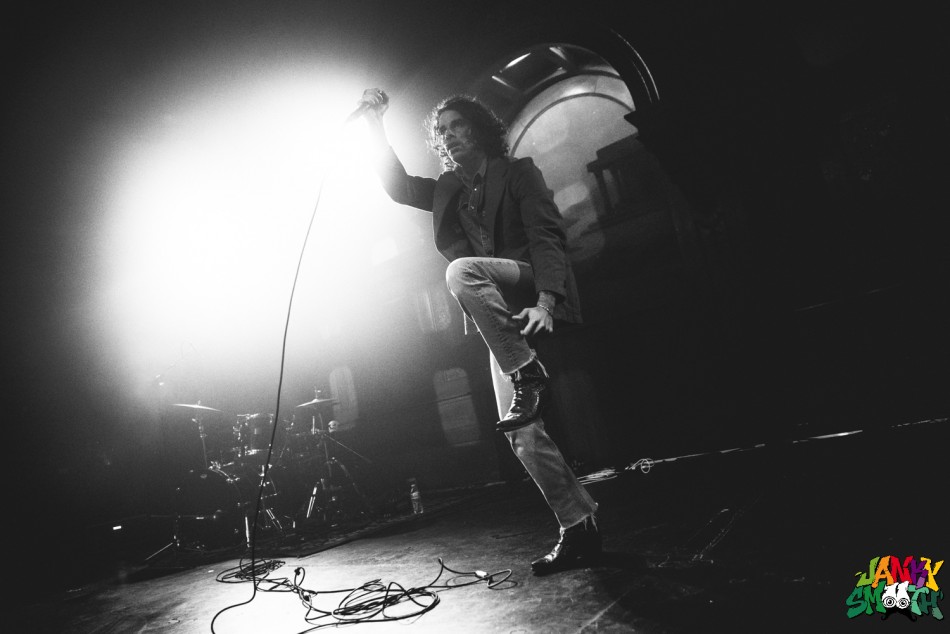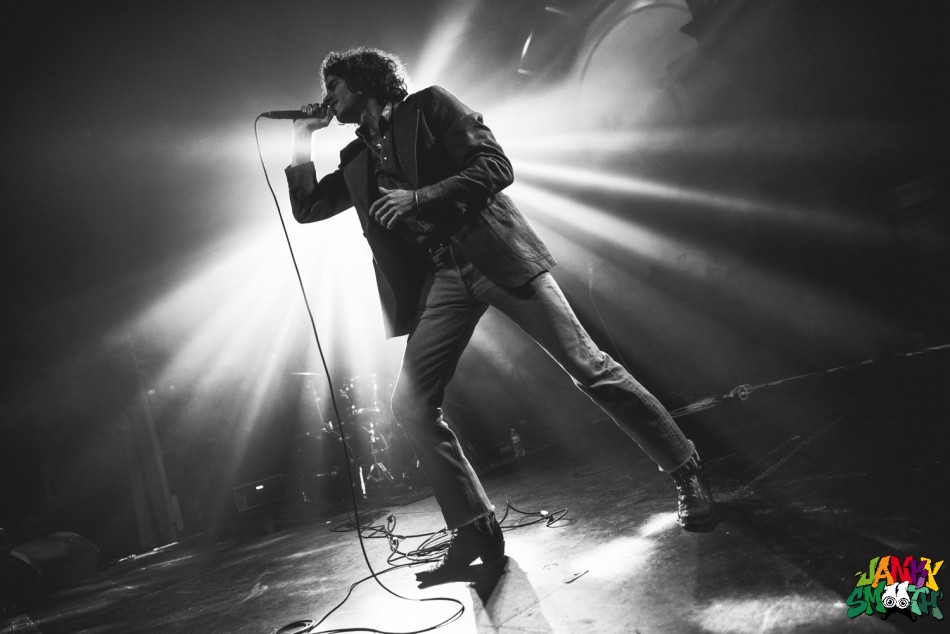 Musically, Jonathan Bree and his band are enchanting. You feel various movements spanning the history of art across time, genre, and medium in his music. Baroque, futurism, chanson, cabaret, Fellini, Antonioni, Bowie, and Kandinsky, all wrapped up into playful, weirdo music. Combined with the visual of a band of white, mask wearing musicians led by a New Zealander, there's so much substance to take away from the show.
There's minimalism, then there's absence. White is the absence of color and a featureless mask is the absence of a face. These elements somehow make the music become the focal point of the show while having a visual element you can't take your eyes off of.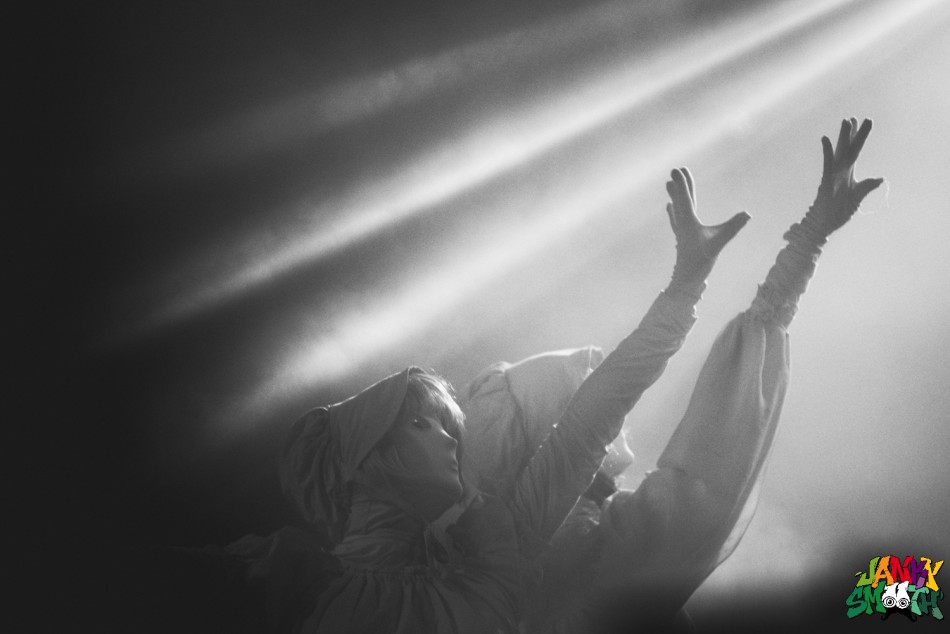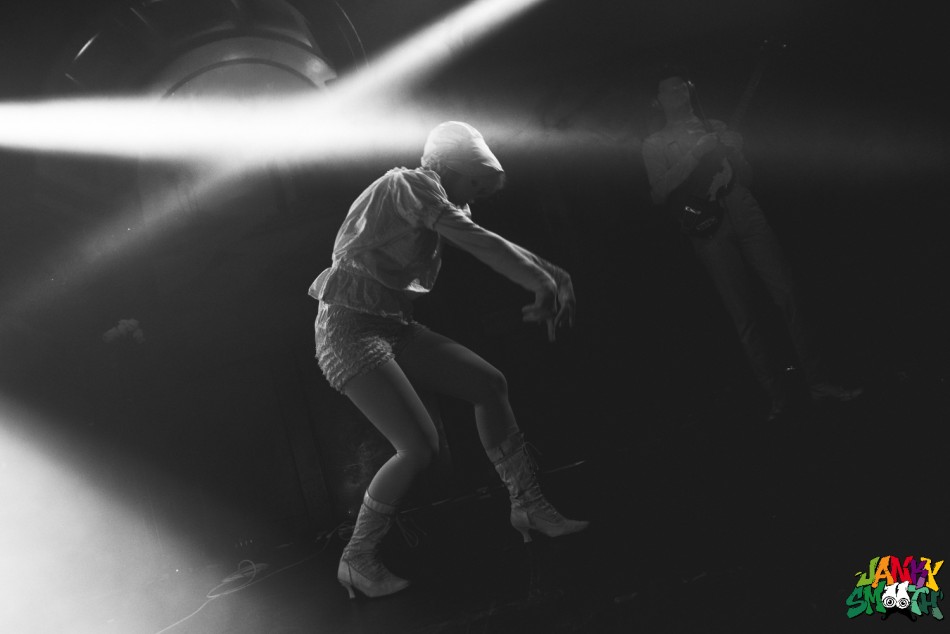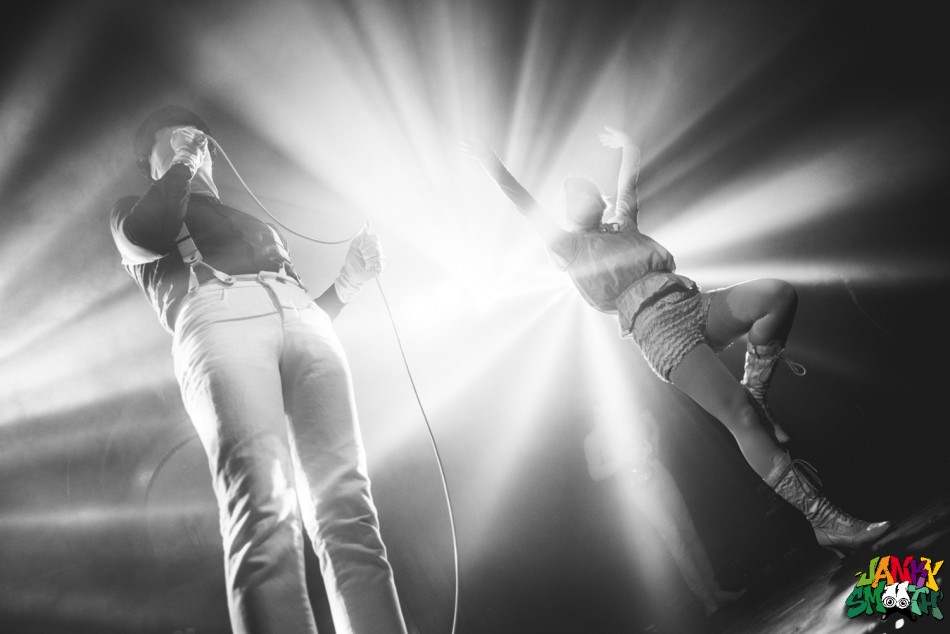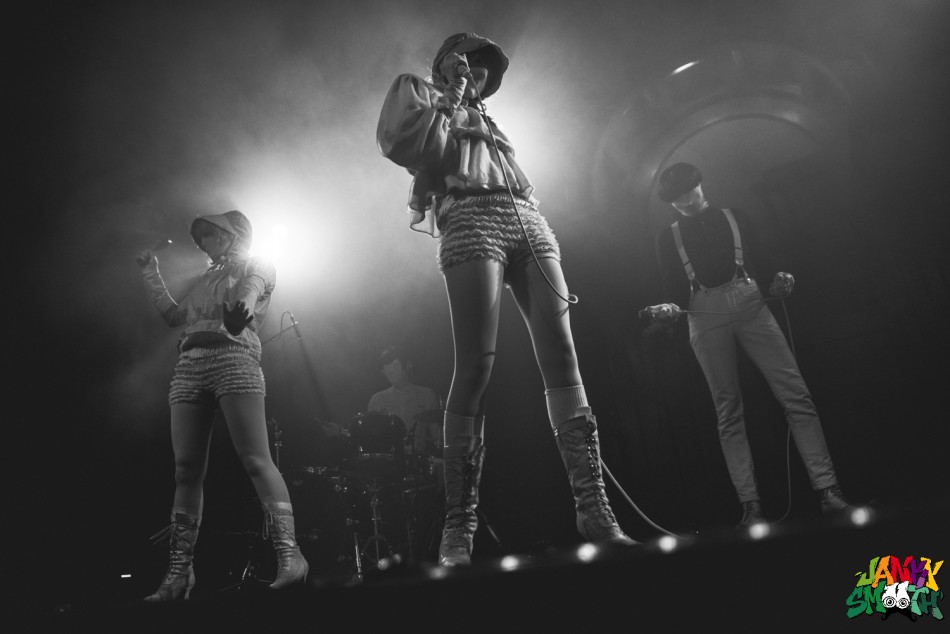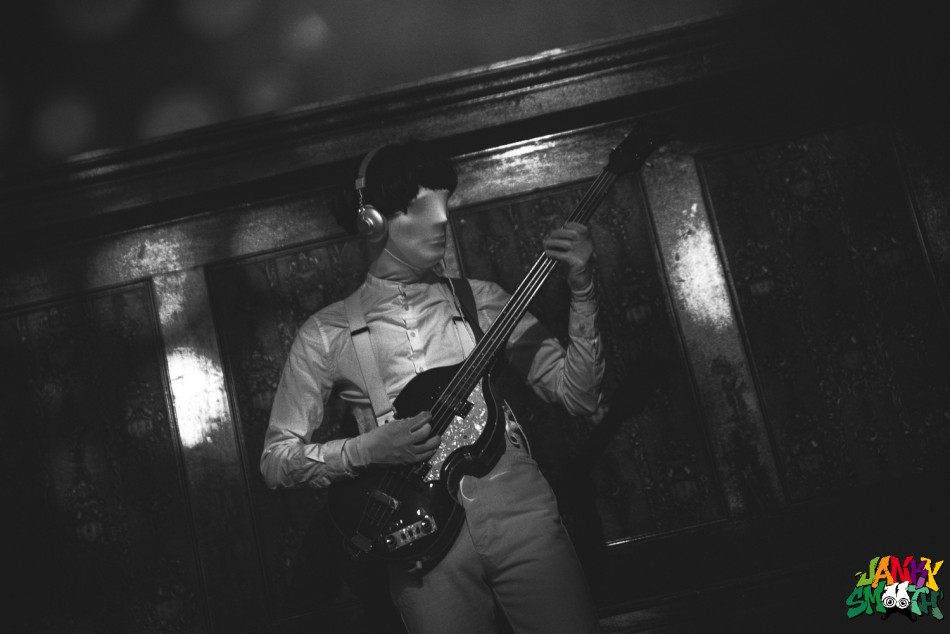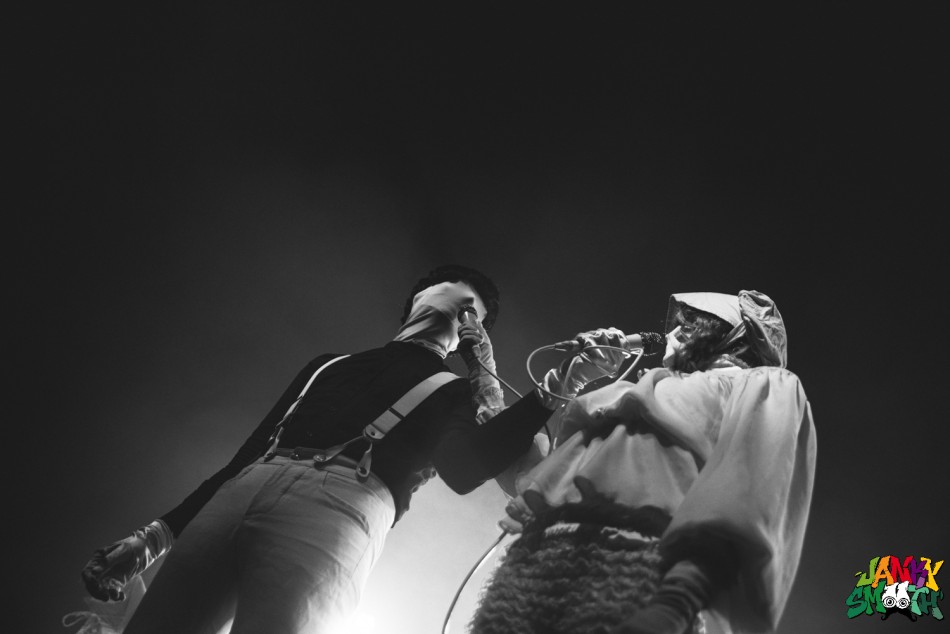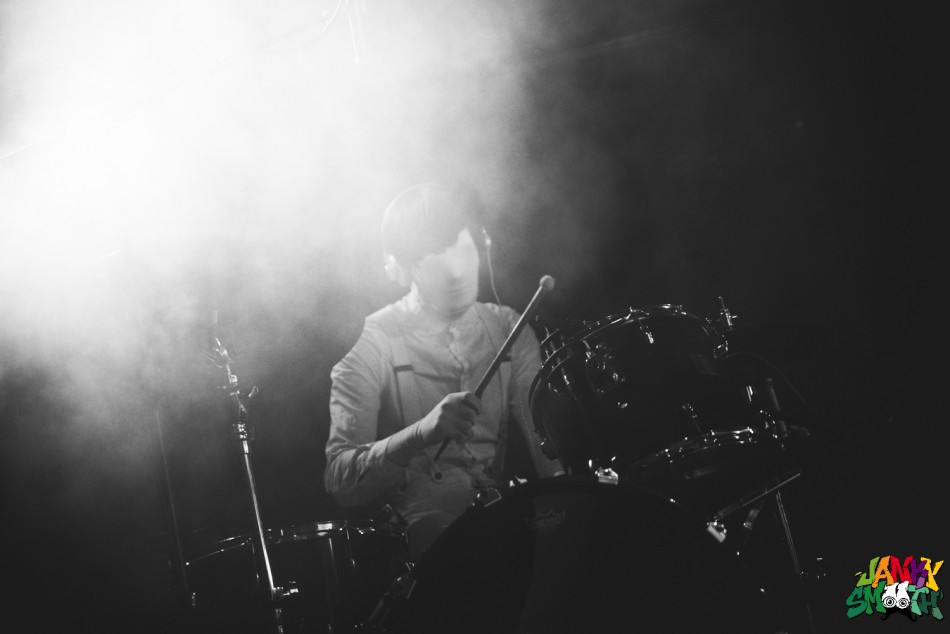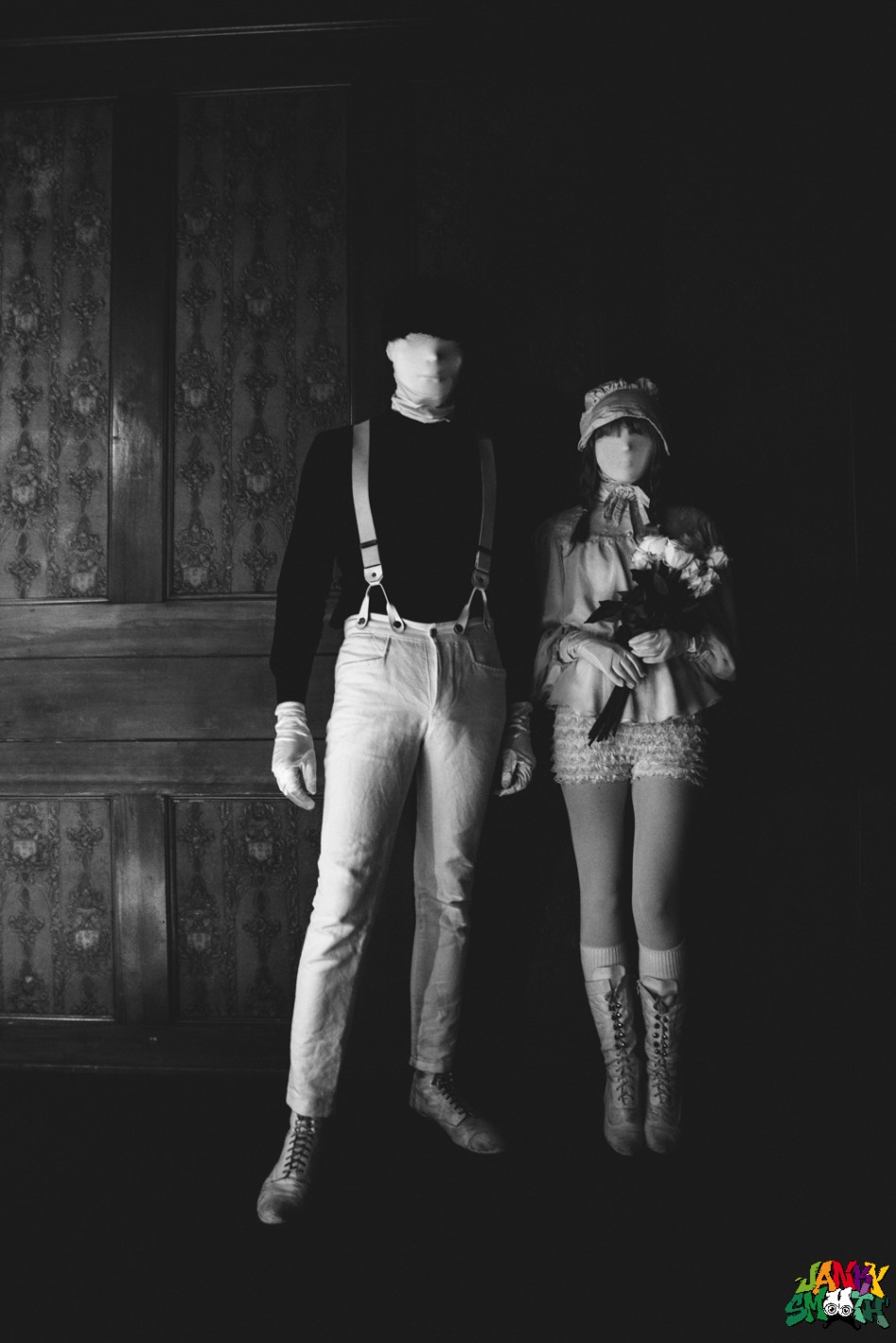 Bree has been making music since the late 90's but released his first solo work in 2013. Now, in 2019, it's as if Los Angeles is discovering him for the first time. He fits right into what young people in this city want: Connective music about disconnection.
Words by: Rob Shepyer
Photos by: Erika Reinsel