Super Saiyan Sasami at the Teragram Ballroom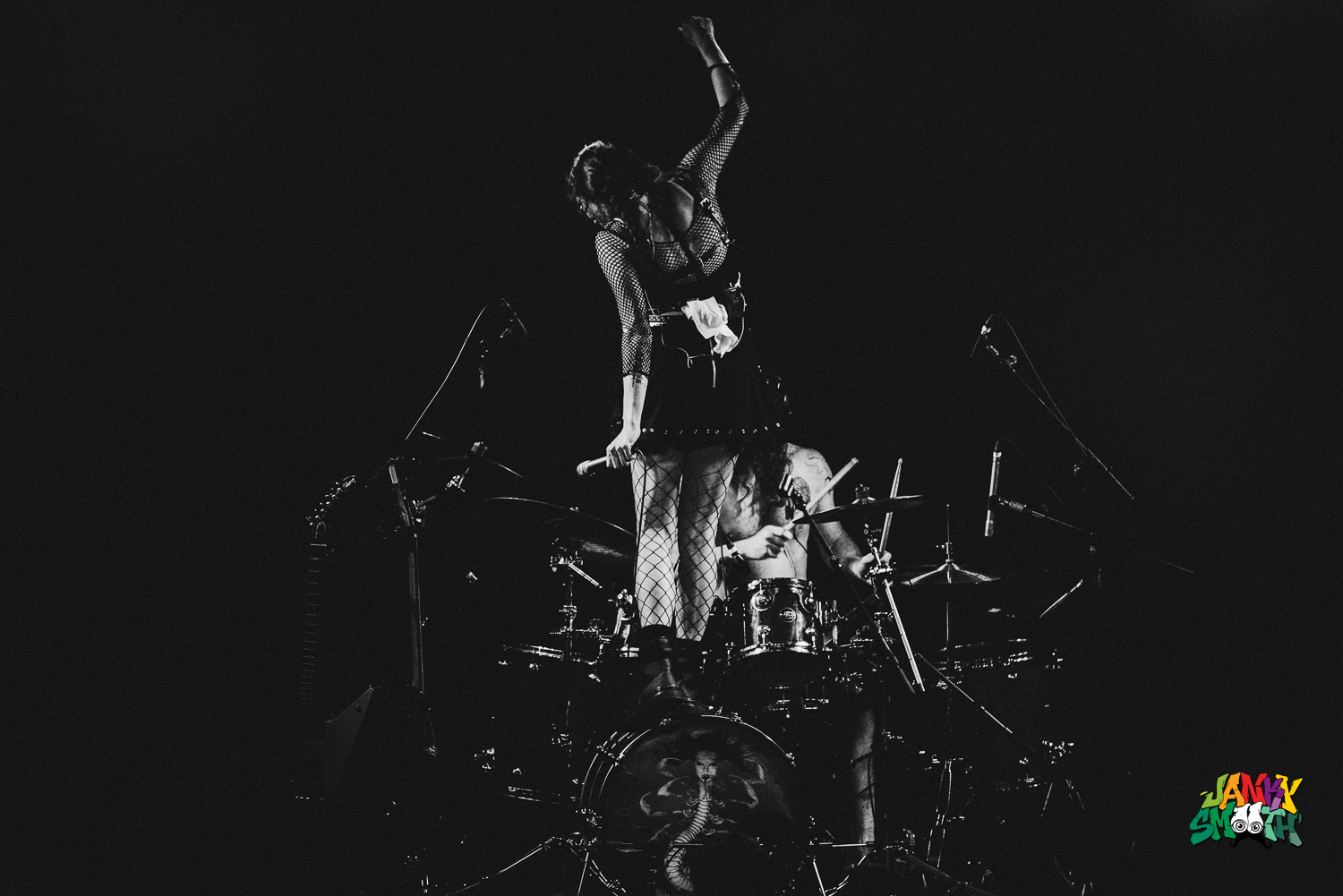 Those who attended Desert Daze's legendary 2019 installment will never forget Sasami's set. It was sweet, tender and psychedelic. Sprinkled with her signature screeches, the band separated themselves into a different league than the rest of the lineup. It was clear to me that Sasami Ashworth was willing to take risks the rest of the LA indie scenesters weren't dabbling with. That was in a different world though, now, after so much global turmoil, Sasami has evolved into a different artist altogether. Her latest album, Squeeze, has heavy metal, industrial and hardcore moments that are so potent, that instead of being the outlier of the LA indie scene, the scene changes to the music. The Nagas serpent woman that adorns the cover represents Sasami's anime-esque character arc where a hero or villain needs to show their true form to stand a chance in battle. Slithering, coiling, and constricting with four arms on each side of her serpentine tail, Sasami reminds me of the light version of Naruto's Orochimaru mixed with a bit of Takashi Miike cinema.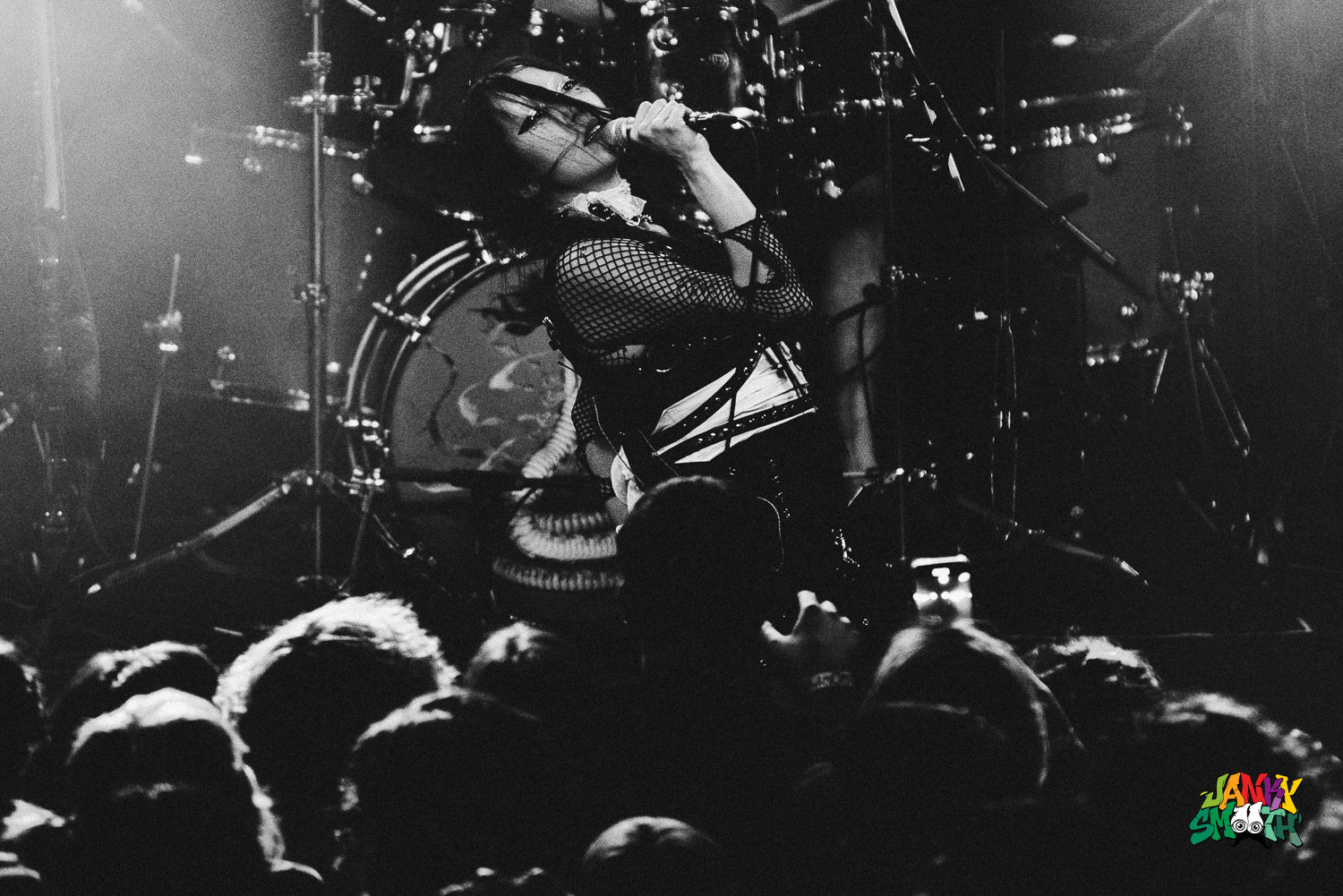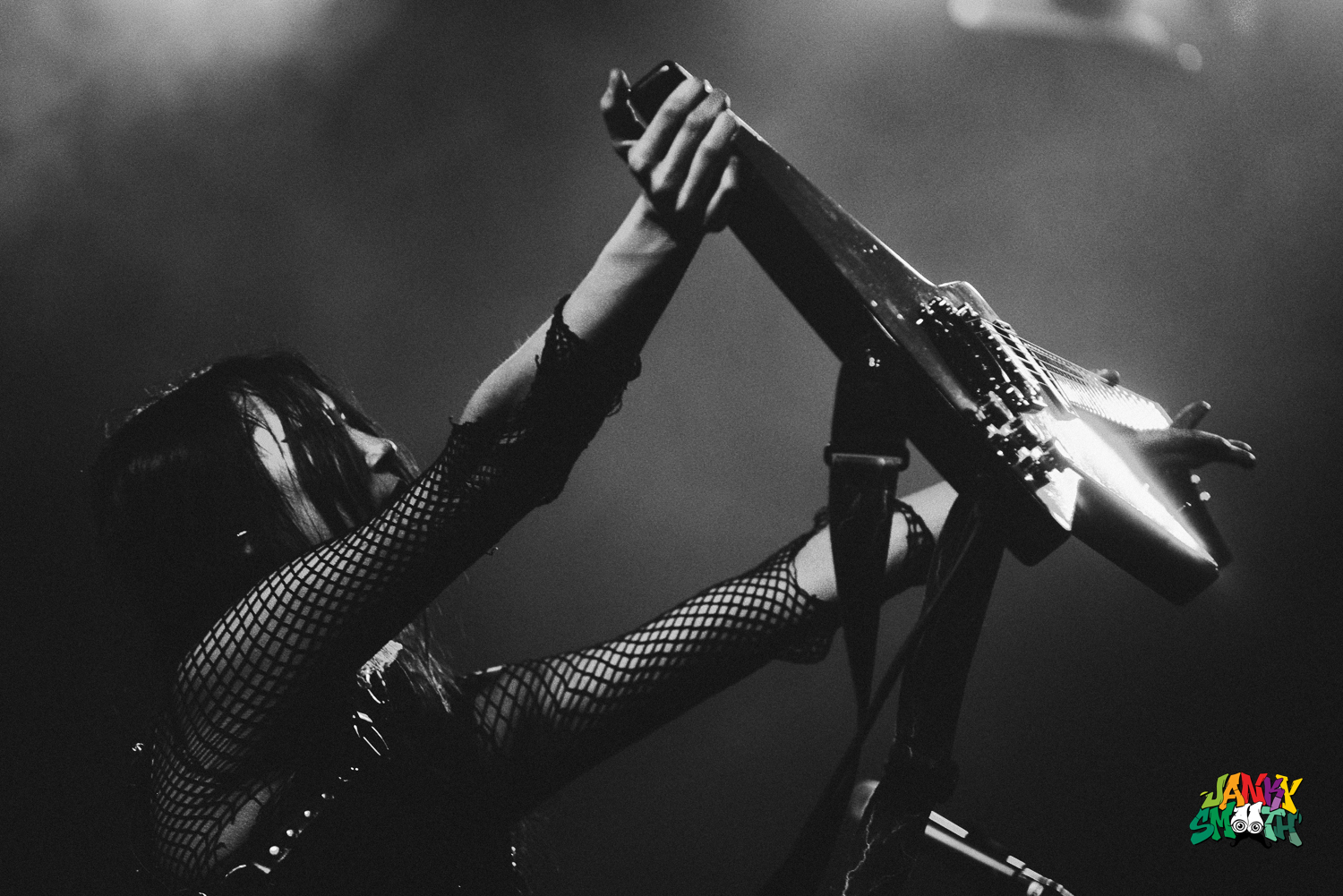 The concert in question at the Teragram Ballroom was the last stop on Sasami's tour. This show featured an all-star lineup that seemed all part of Sasami's touring art-piece. Thus far in 2022, Jigsaw Youth have got to have the most potential of any young band I've seen opening for any established artist. True students of the game, they incorporated grunge and hardcore elements like a Trash Talk style powwow where the audience sits for the slow part of the song before they all explode when the beat drops. Jigsaw Youth are going to keep popping up until they become mainstays in underground rock and roll.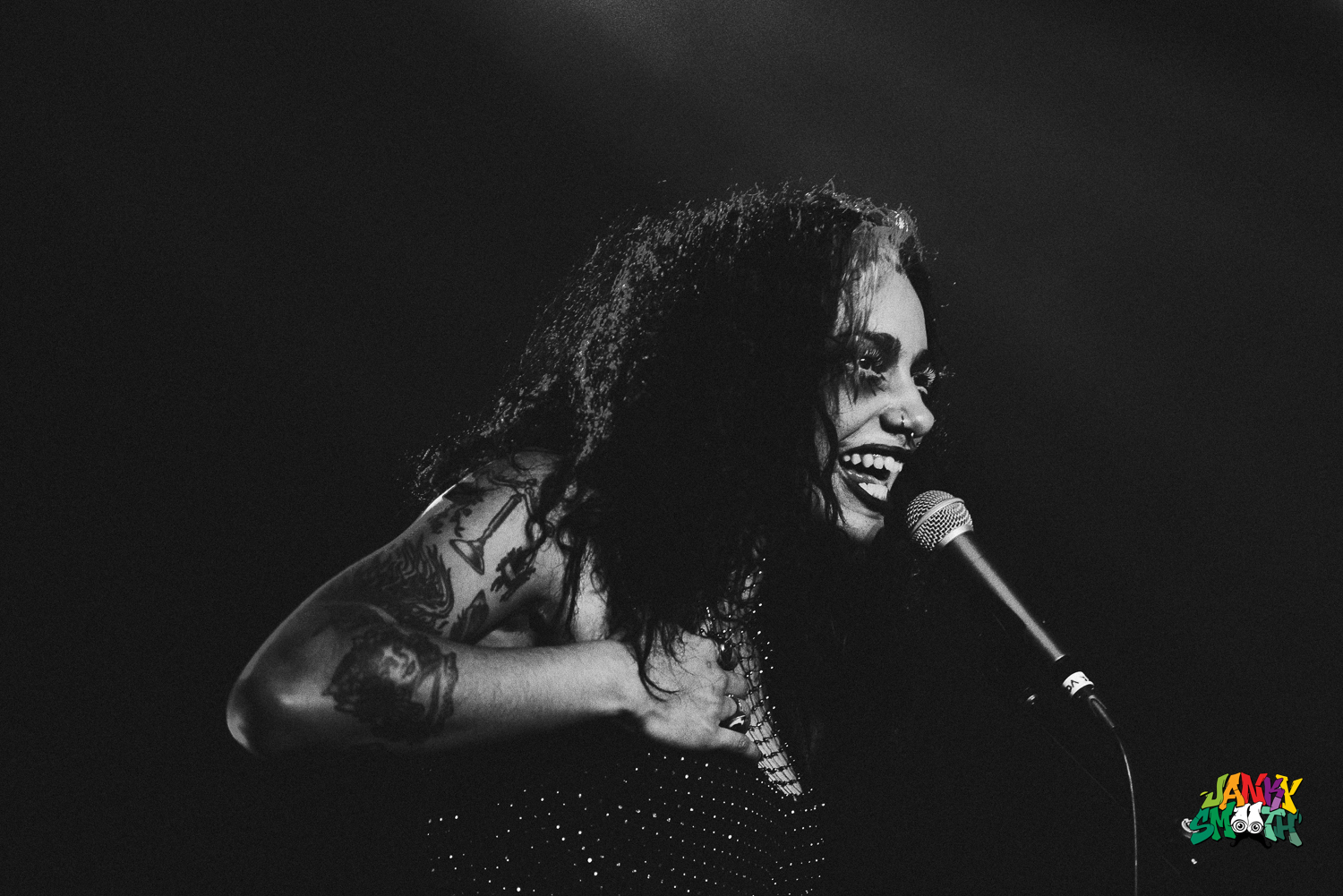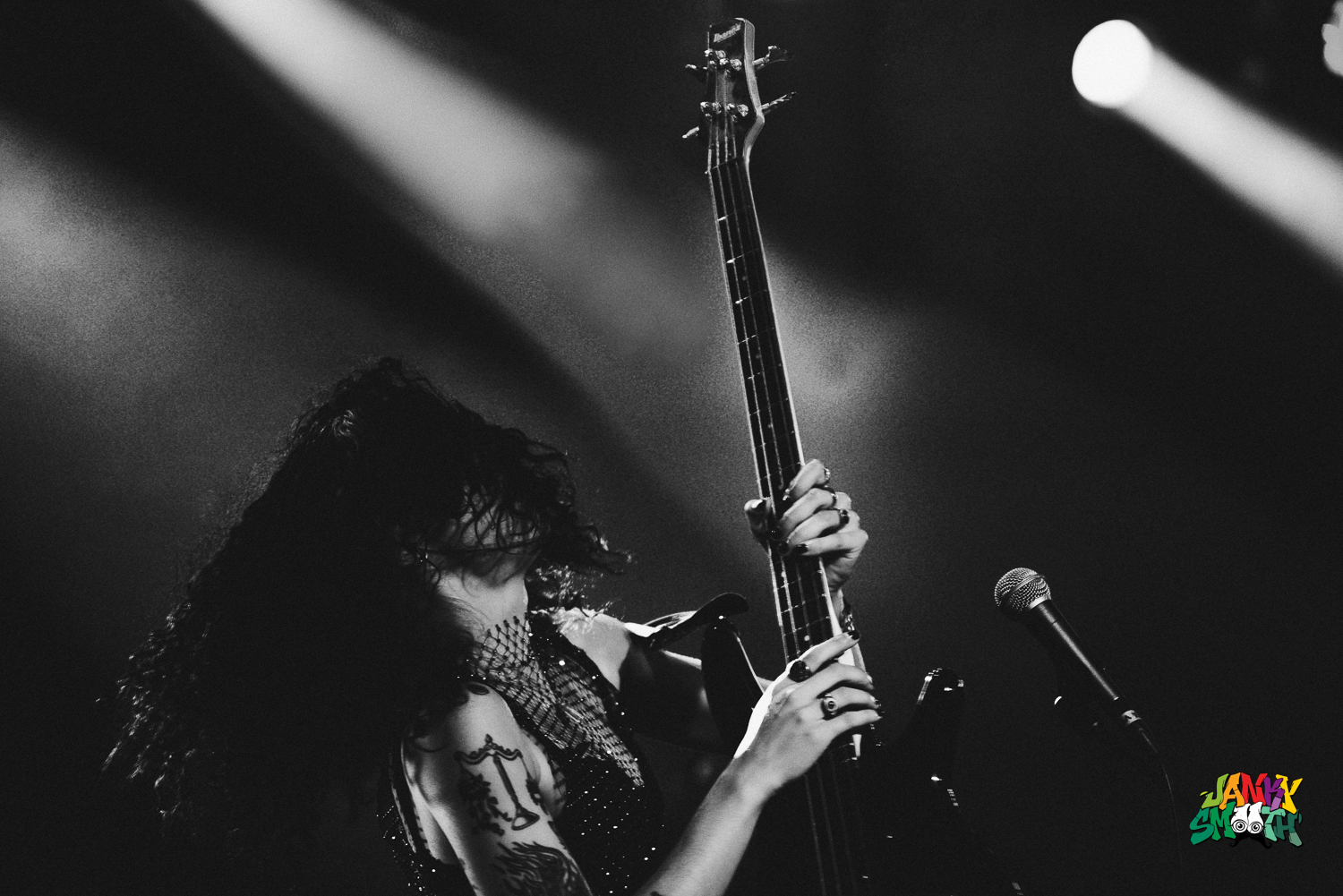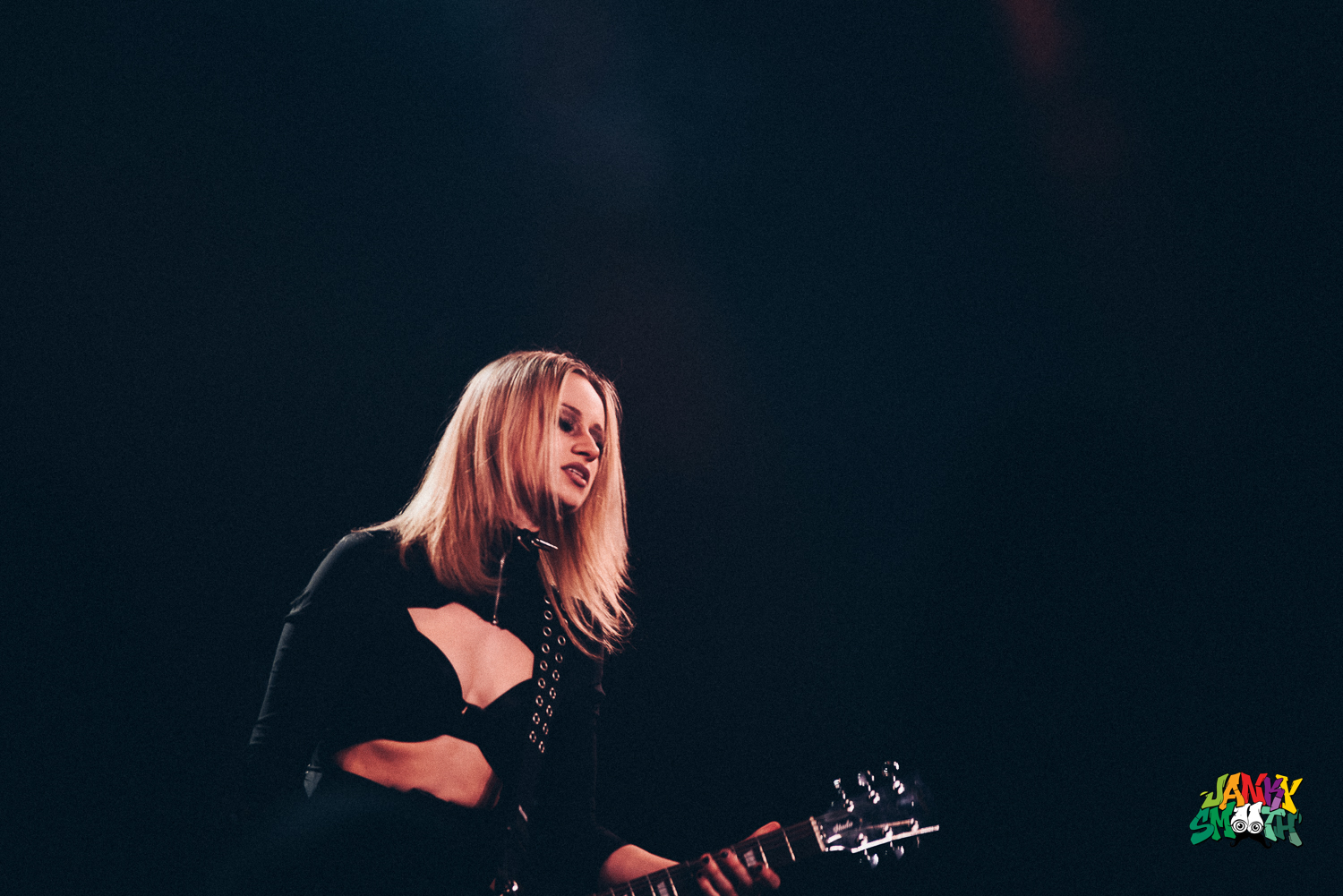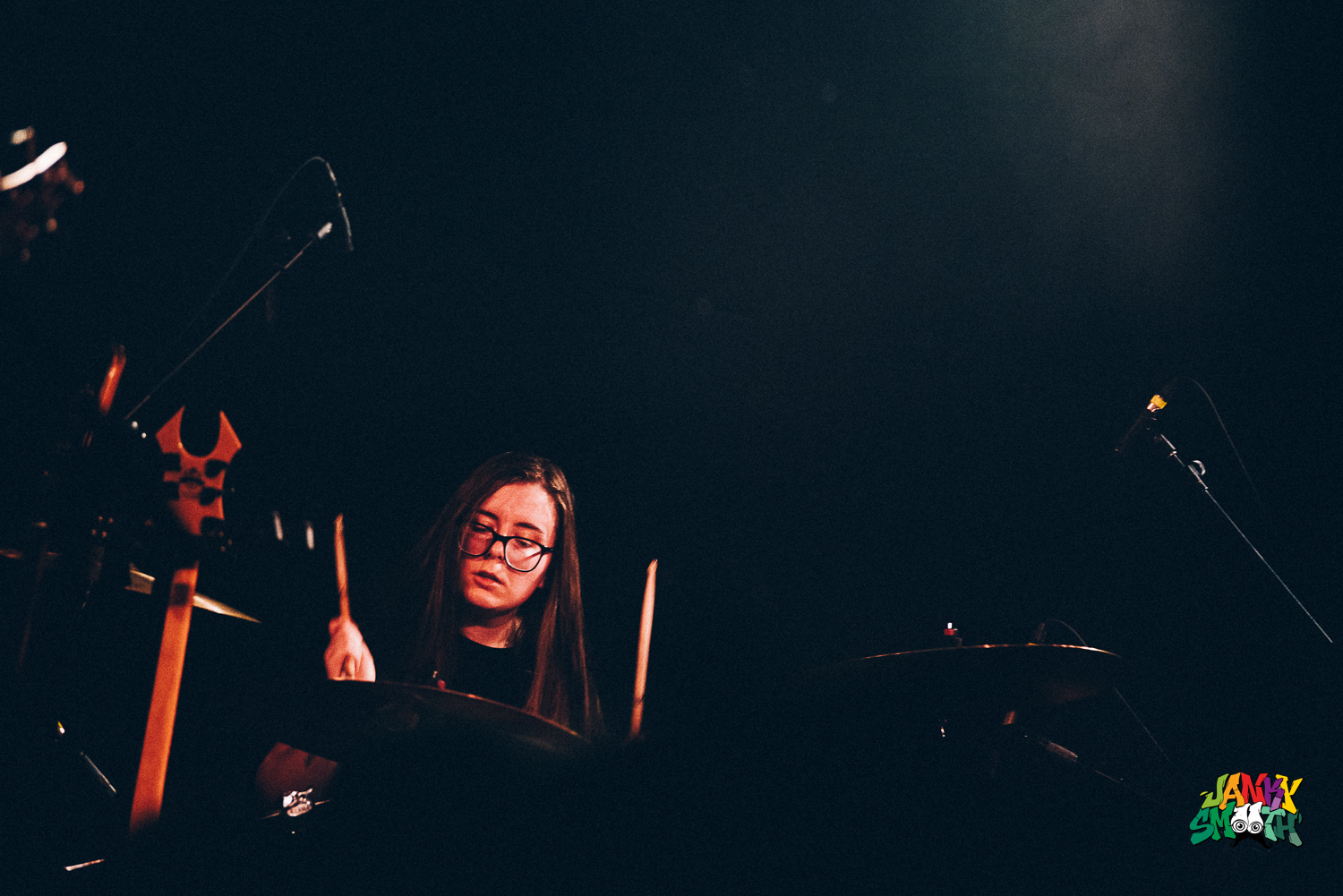 The Southern California hardcore scene wouldn't be the same without young, elder-statesman Anaiah Lei, who brought together some of the brightest young black hardcore musicians from various bands to create the all-powerful Zulu. Before their set I wondered if there would be a racial component to the band's sonic character that another hardcore band couldn't reproduce and as it turned out, Zulu's swagger was incomparable, the hardcore just felt smoother and more vivacious than what you'd typically see at other shows.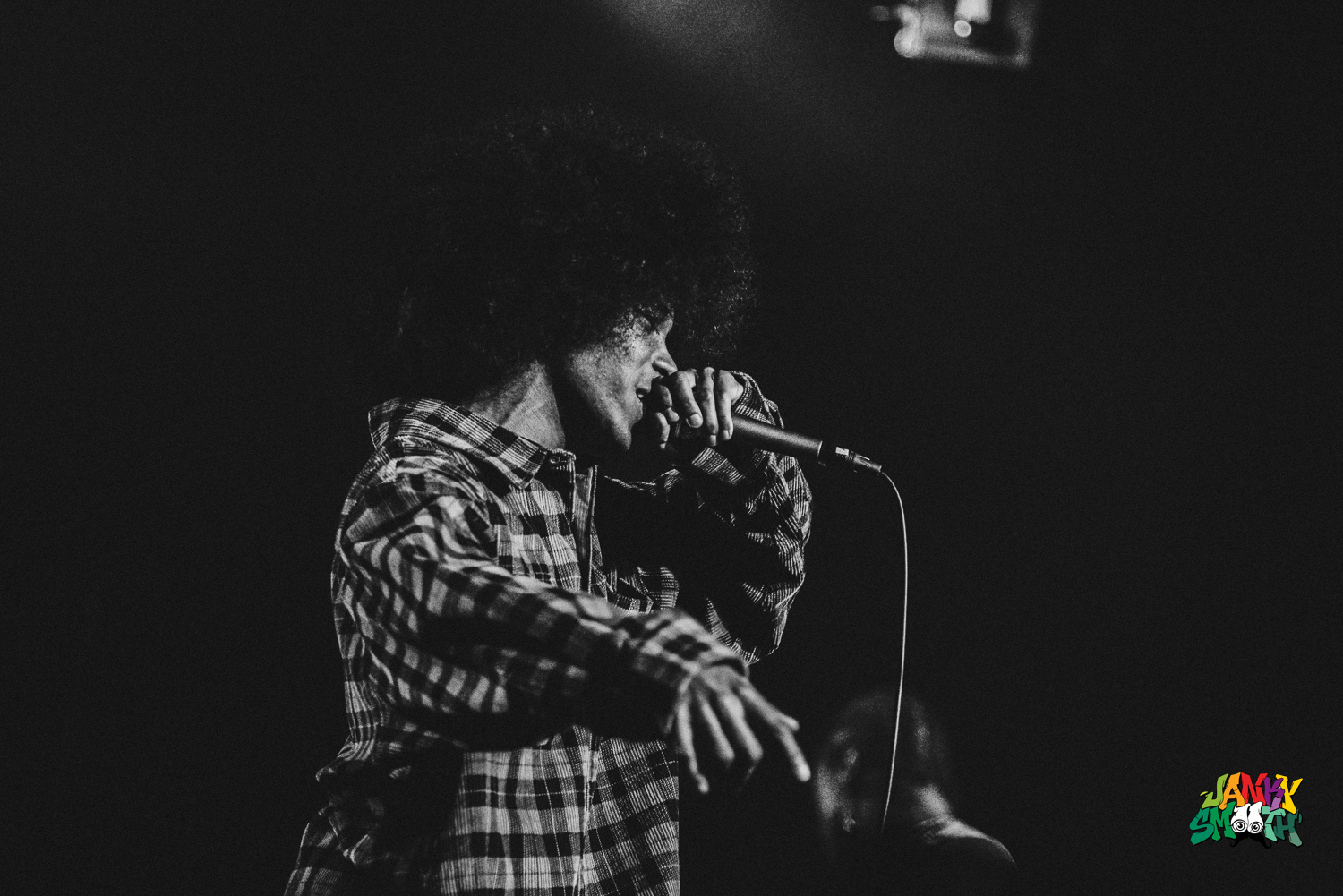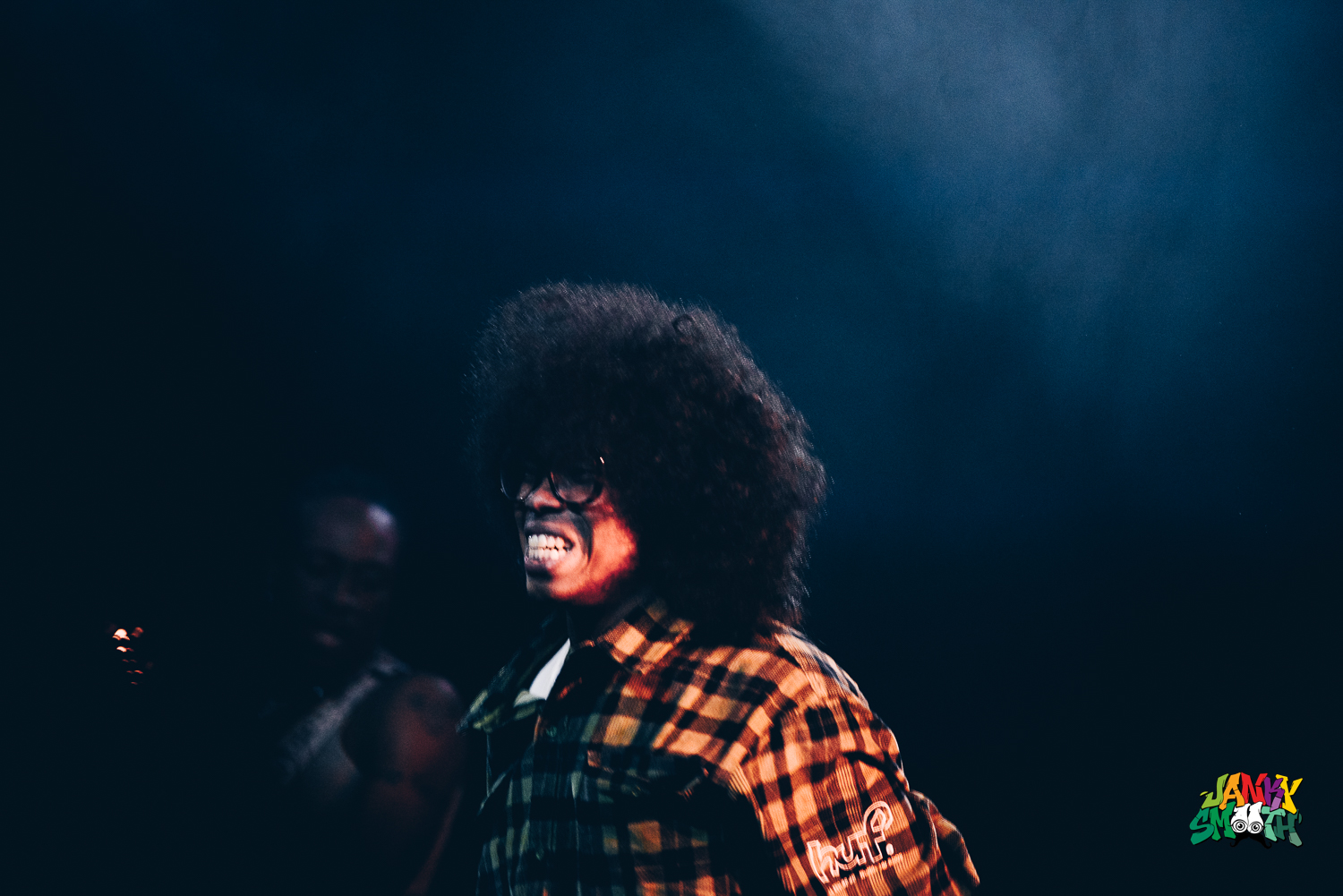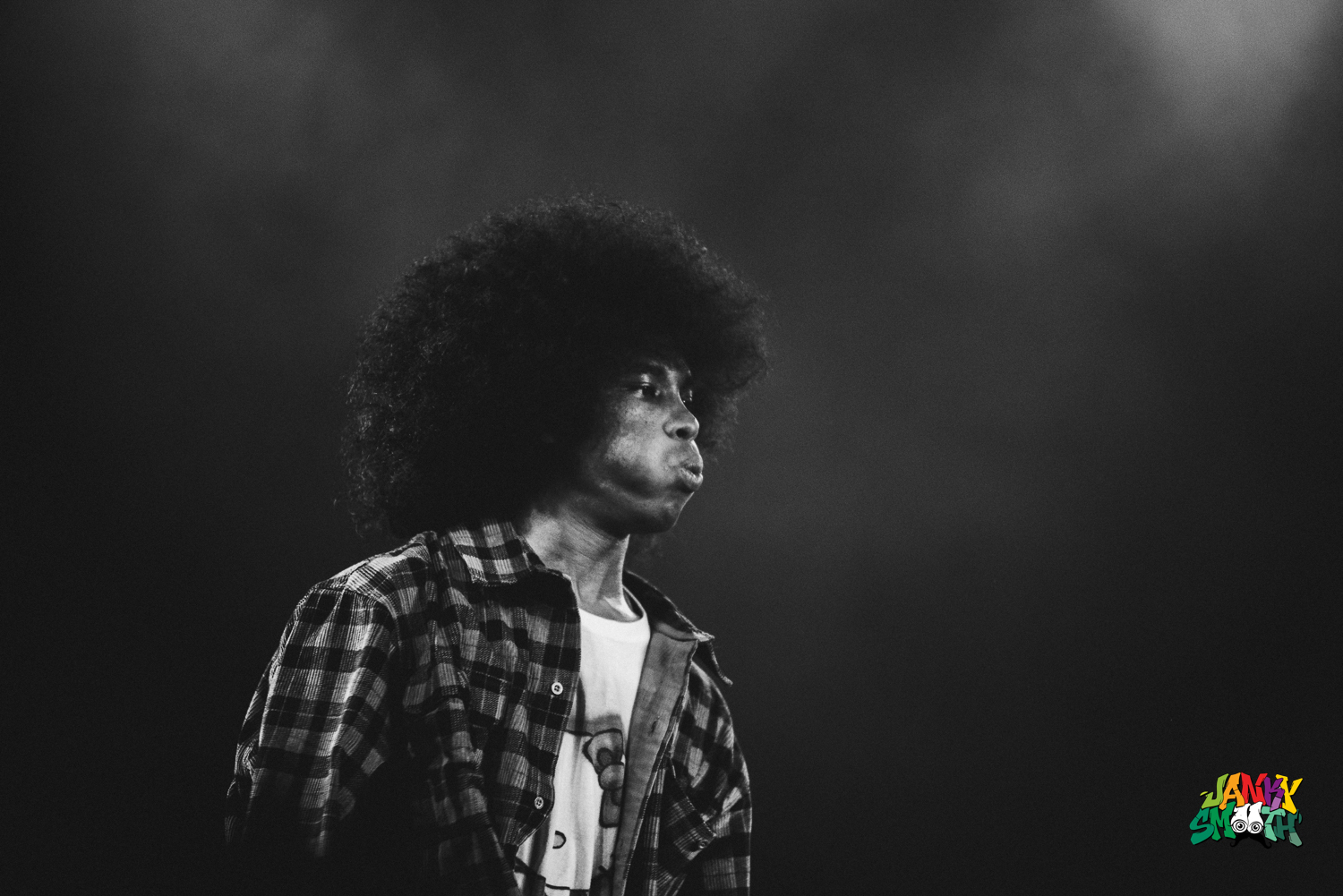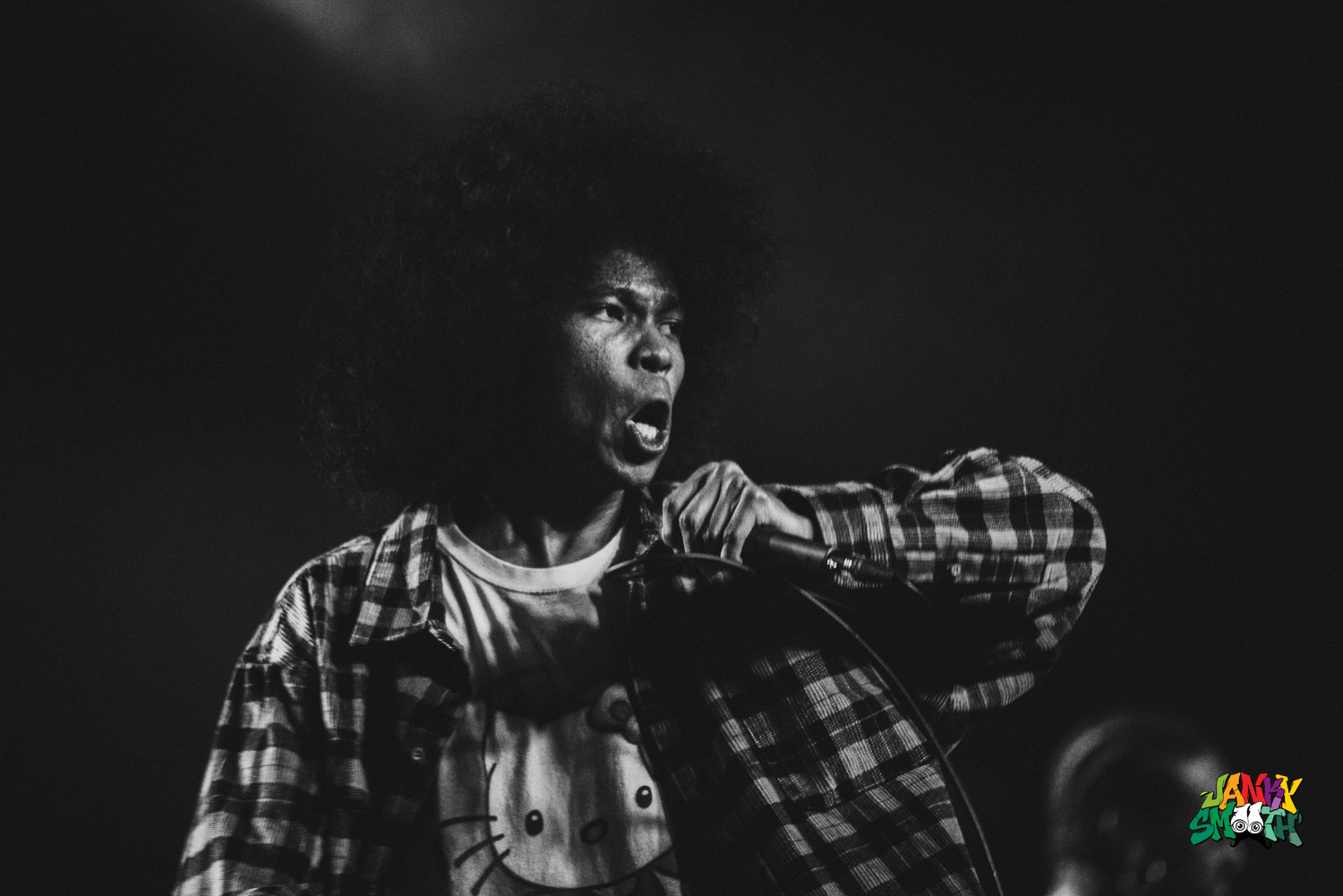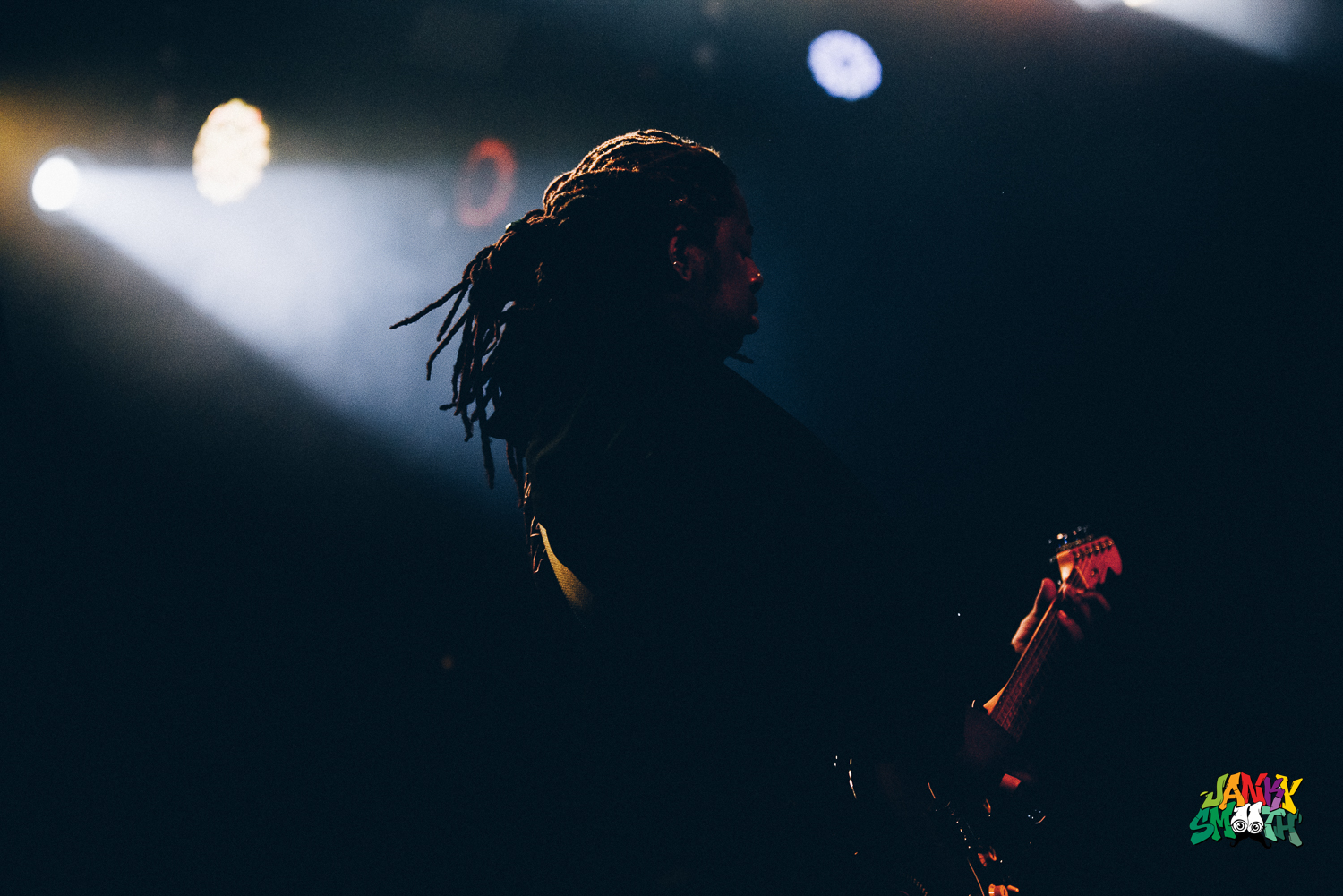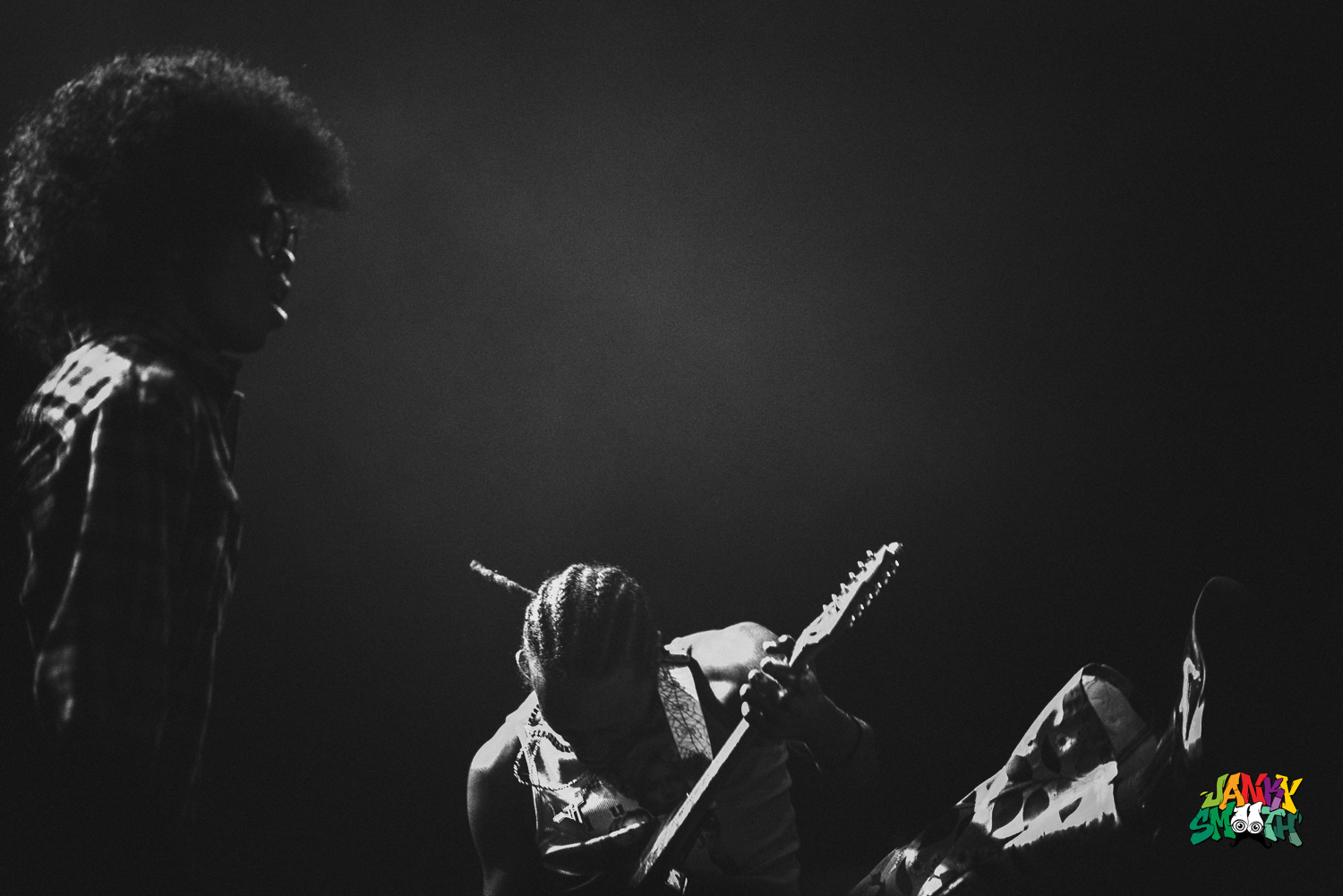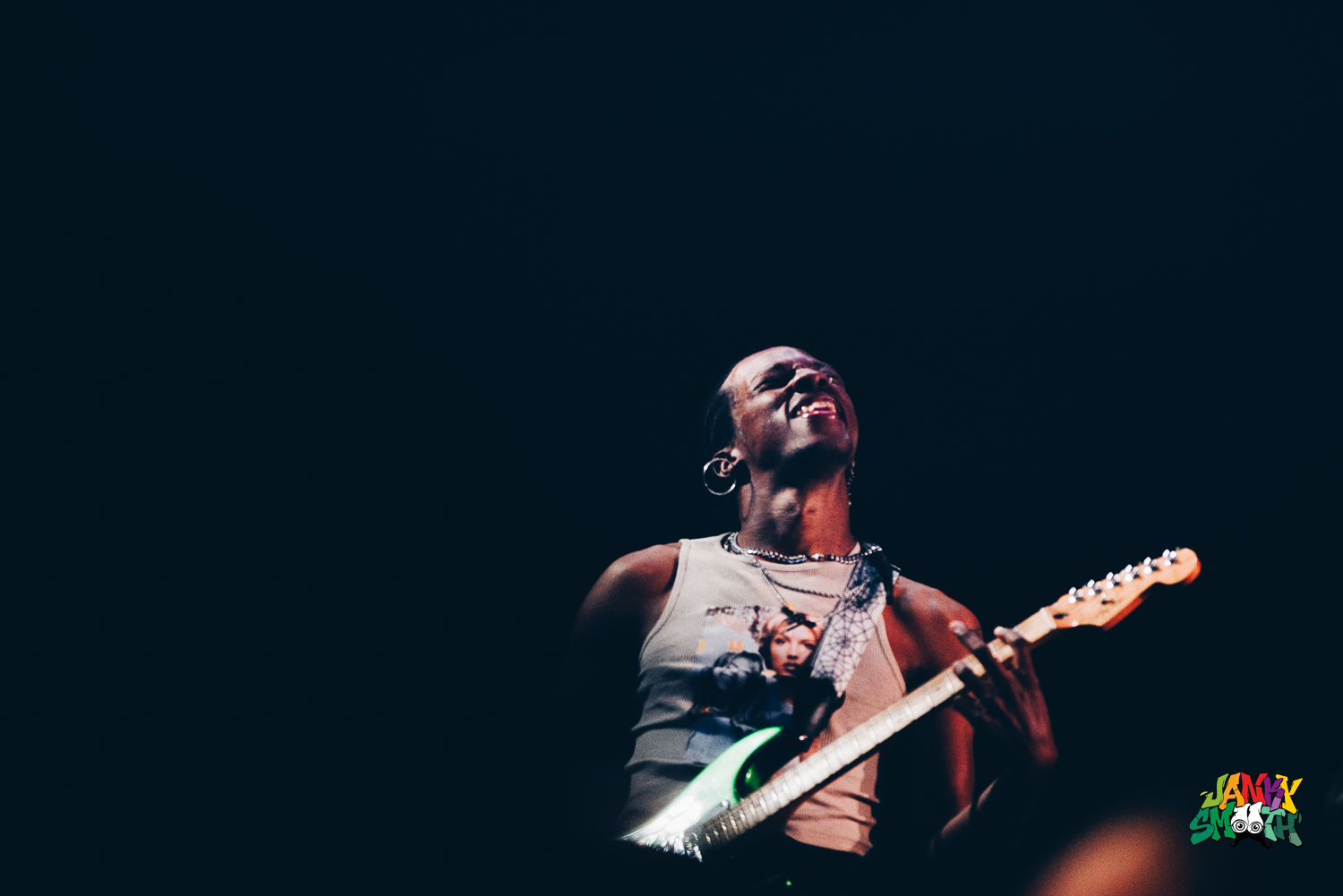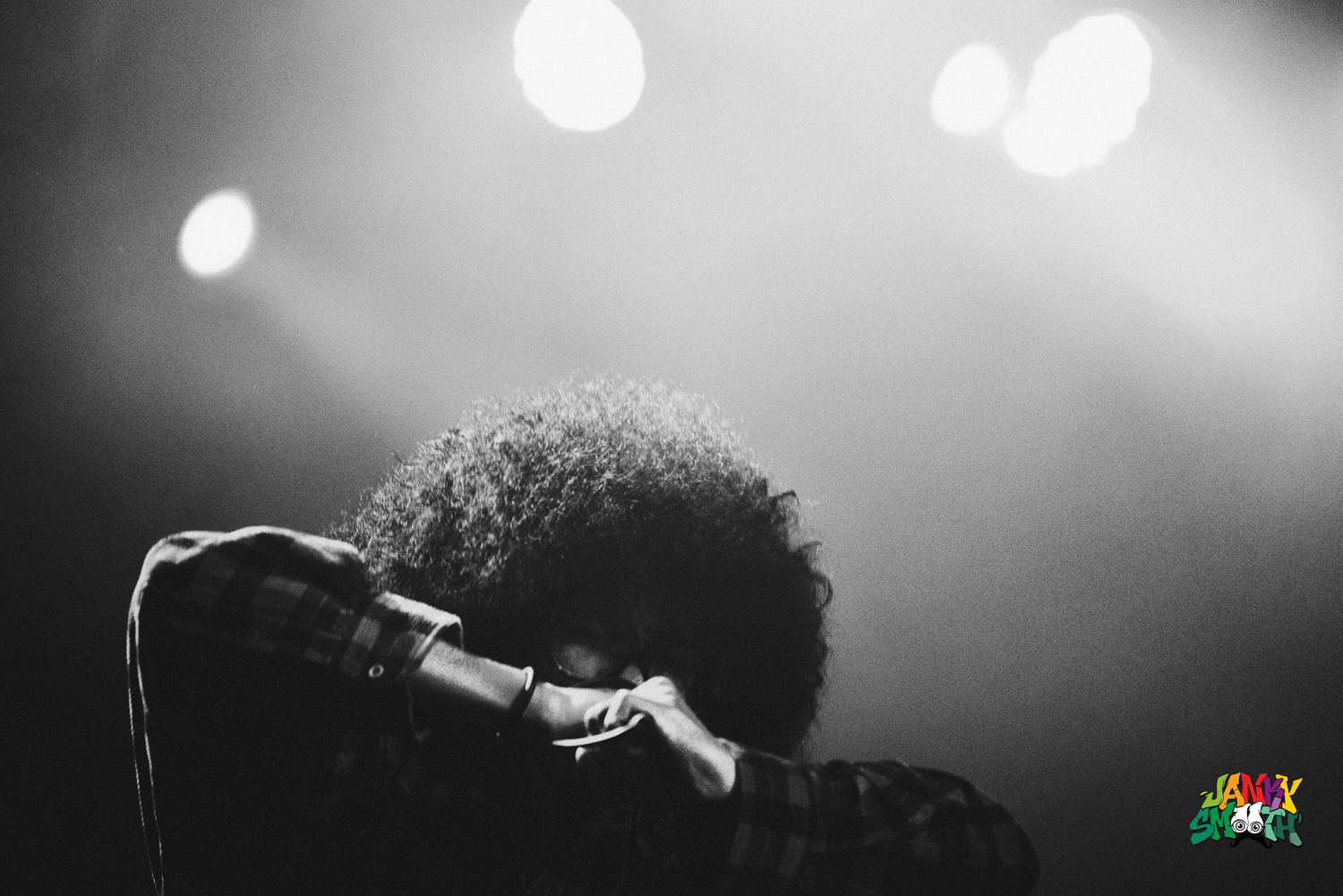 Sasami came on stage donning black from head to toe, including a black Gibson Explorer as she was accompanied by two kilted, long-haired viking guitarists. She was ready to go to war, down to be relentless and scare people if need be. Even when the songs and emotional intent weren't meant to be brutal, even if she was singing about something sweet, Sasami wasn't afraid to deliver the message with intensity and heaviness. This didn't come from a place of anger, like a lot of heavy music does, this feels like it's more Sasami truly wielding her own power and letting that power multiply as she learns how to utilize it and comes to learn this new part of herself. At one point of the set, Sasami went into a cover of System of a Down's "Toxicity", (which was certainly better than MGK's recent attempt at "Aerials"), then later, a cover of Daniel Johnston's "Sorry Entertainer" gave everyone a glimpse as to how much musical diversity swims through the mind of Sasami Ashworth. To me, this concert was about the old ideals that made a performer shine on stage and not any new ideological frameworks. This concert was about a hometown hero being empowered by their beloved fans and by the purity of their expression.
Words by: Rob Shepyer
Photos by: Erika Reinsel