Yves Tumor at The Wiltern: Living in the Abstract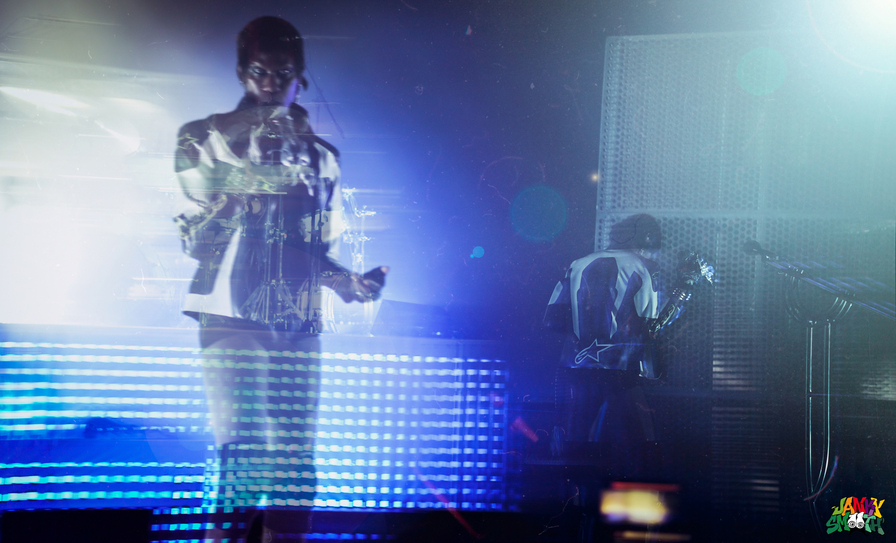 Yves Tumor took the stage On October 12th at The Wiltern in Los Angeles to give us a performance as eccentric and memorable as they are. This four piece experimental rock band can hardly be tied to one genre, making their sound something we've never heard before. They have carefully crafted their entire brand to be so abstract and artistic so that their audience can imprint vastly different parts of themselves onto any piece. Yves Tumor is an art piece first and musician second.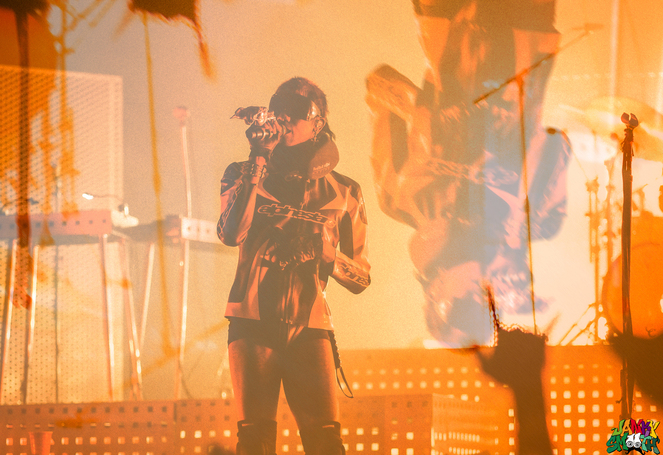 Yves Tumor is a specialist at guiding the imagination. Every song feels like looking through a kaleidoscope; you can see what you think the image is, but you never really know. Their lyrical way of montaging concepts into eccentric metaphors are what attract a following of abstract artists and creatives. This mixed with their ominous industrial rock sounds make all of their music sound intensely deep and intimate.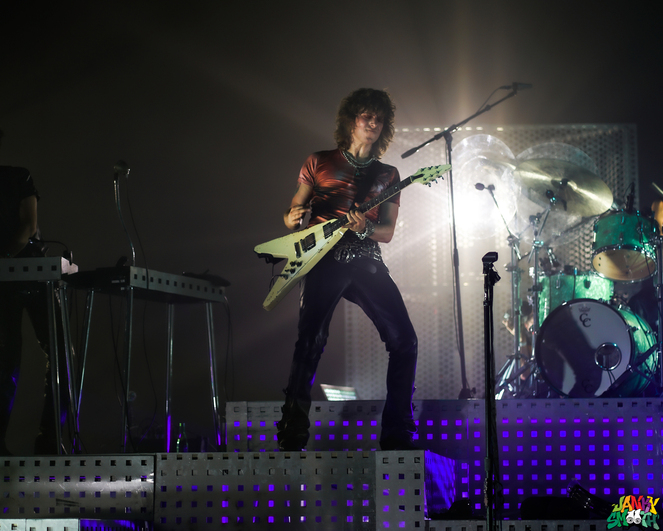 A common theme throughout any Yves Tumor piece is the connection between religious subtext and everyday life. In their latest album, "Praise a Lord Who Chews but Which Does Not Consume; (Or Simply, Hot between Worlds)" we hear a lot of key phrases and buzzwords in the titles that would trigger the music to feel spiritual to some degree. This album can be perceived as a metaphor for the fragility of power and power imbalance.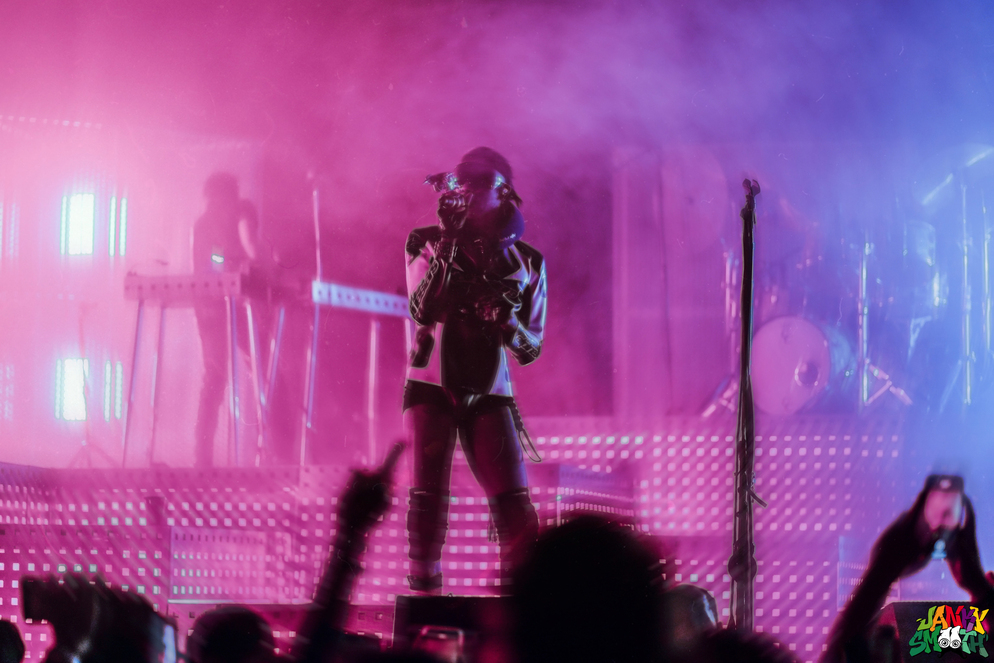 We see this in "Fear Evil like Fire" when we hear lines like, "It's so unsettling to hear your name in vain". This line is a biblical reference to one of the Ten Commandments in the Bible. Tumor appears to parallel their understanding of how Christians fear God to the way we can feel fearful and powerless to love. There are many of these religious Easter eggs planted in the album to create a multi-layered story.
An additional layer we can explore is how Tumor sees their own self image in this narrative. If the love or person they seek resembles a God to them, Is their self image that of something dark like the devil? Do they view themselves as the enemy in this story or something more holy?
That answer to the question seems to be alluded to when watching the show. The setup of the stage echoes this message of power dynamics by existing as multi leveled steel boxes. Each member of the group performs on platforms of various heights. We see Tumor on the ground level as well as the musicians playing more bass heavy instrumentals. The way they slither on the stage in what seems to be a fully backlit show, mimics the concept of lurking in the shadows. With music that already parallels plethoras of religious subtext, it seems to mimic the levels of closeness to God. They walked up and down these boxes as if to be going below and above seamlessly. It was as if they were transcendent to heaven and hell all together. This contrast of depth and simplicity is a perfect example of their branding at work.
Words and Photos: Sarah Dinse