PHOTO RECAP: Psycho Las Vegas Presents Broken Hope and Devourment at Catch One
Lets steal an excerpt from the Psycho Las Vegas 2021 review to give you the gist of Broken Hope:
"A good friend of mine has a tattoo of Broken Hope. Asking him about the tattoo led me to the music and after admiring all Broken Hope's evil, gory imagery, I knew I had to see this band live. To me, they are the best of the gore death metal bands, surpassing icons like Cannibal Corpse. Their music is much more unapologetic, guttural and violent. A Broken Hope show leaves any venue a bloody mess, so after Down was finished and we were all nicely stoned, I needed to be snapped back awake with a sound that could very well get me killed if I took a wrong step in the pit. Each player knew how to put on a show with their instrument while the singer, Damian Leski is a completely power house, the perfect sort of monster to front a death metal band. The entire set I was headbanging and grooving, my body so happy to be under such an evil spell. With blood and guts raining down upon us with every growling lyric, I truly felt shook up after this set."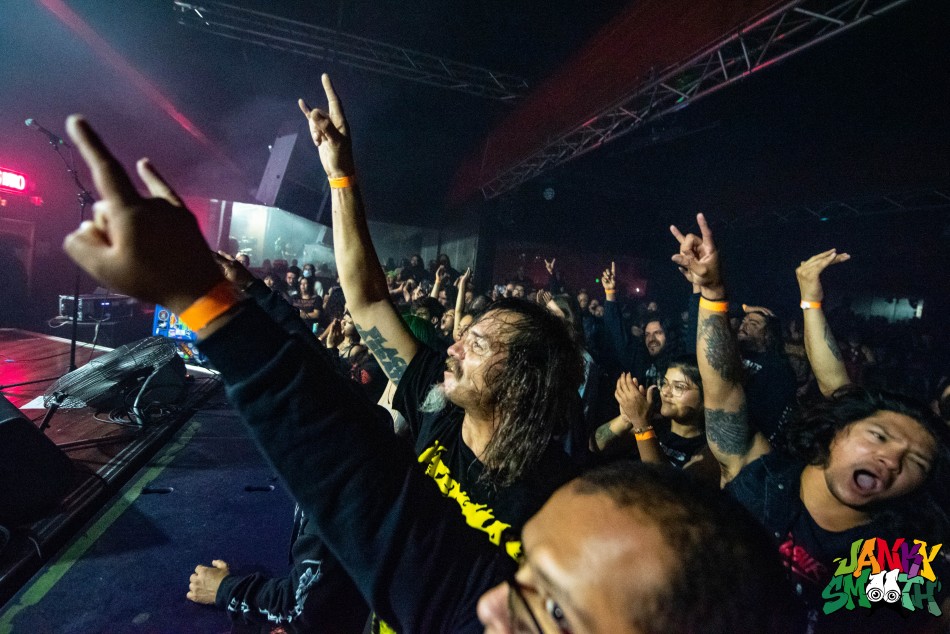 Their Catch One side gig with Devourment presented by Psycho las Vegas was just as brutal, if not more, because everyone came for Broken Hope. The photos tell the whole story, you look at them and can hear the crowd going ape shit.
Photos by: Albert Licano