Music Video Premiere: The Manx – Before She Was A Moth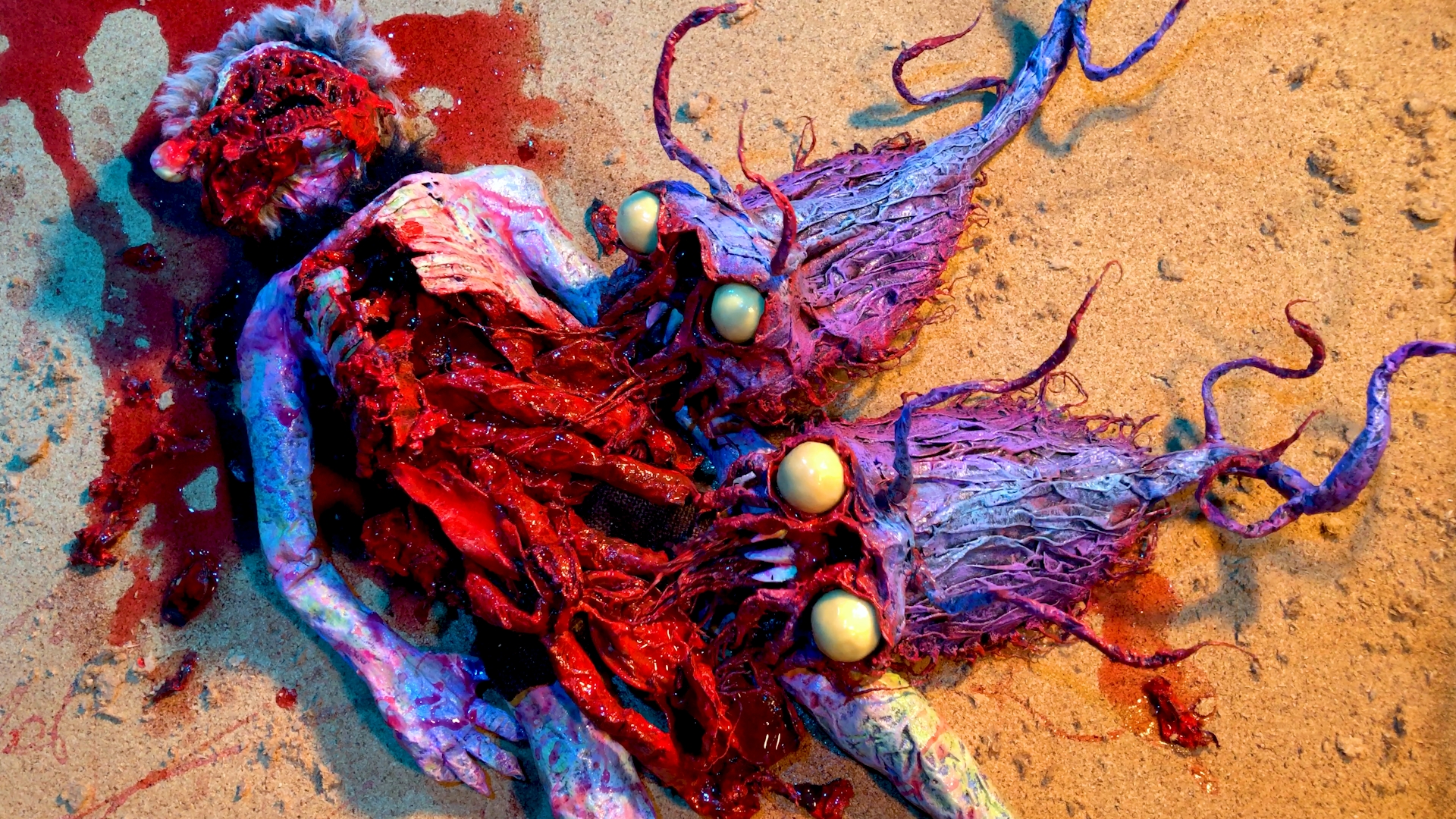 As we all collectively wash away the rubbery layers of grease makeup, corn syrup infused fake blood, and half digested liquor soaked gummy worms we have a brief moment to prepare ourselves for the reality of the coming weeks. True horror rapidly approaches – not in the form of a drugstore Dracula or an obnoxiously ironic pop culture reference – but as a siren's call perfectly crafted for our capitalist hellscape. The malignant abomination that is Mariah Carey's All I Want for Christmas Is You will soon be here to soil the crisp fall air and drain away whatever sliver of hope we've regained as we've begun crawling from the depths of our COVID depression bunkers. Thankfully for you, dear readers/freaks/devotees, Janky Central Command is here with the last line of defense against the smoothing of our brains: we're talking about a new video premiere from our boys in The Manx! Handcrafted by the artist Monstark, this one is an equally beautiful and grotesque delight and a reminder that refreshing mind melters will always pop up and surprise you when you least expect it.
A little note about the video from Sweatband Records:
The puppet world of Before She Was a Moth was designed, built and shot by Monstark in a workshop the size of a bedroom without the help of a green screen or cheap digital effects. The creatures and environments were largely built upon found or recycled objects and were entirely sculpted, painted and manipulated by hand. The final product is an amazingly textured work of art that we're truly happy to have in our catalog and we can't thank Monstark enough for this wonderful creation.
You can hear more from The Manx on the record Malibu Slime, available over at http://sweatbandrecords.com/shop.