Italians Do Actually Do It Better: Glüme at DNA Lounge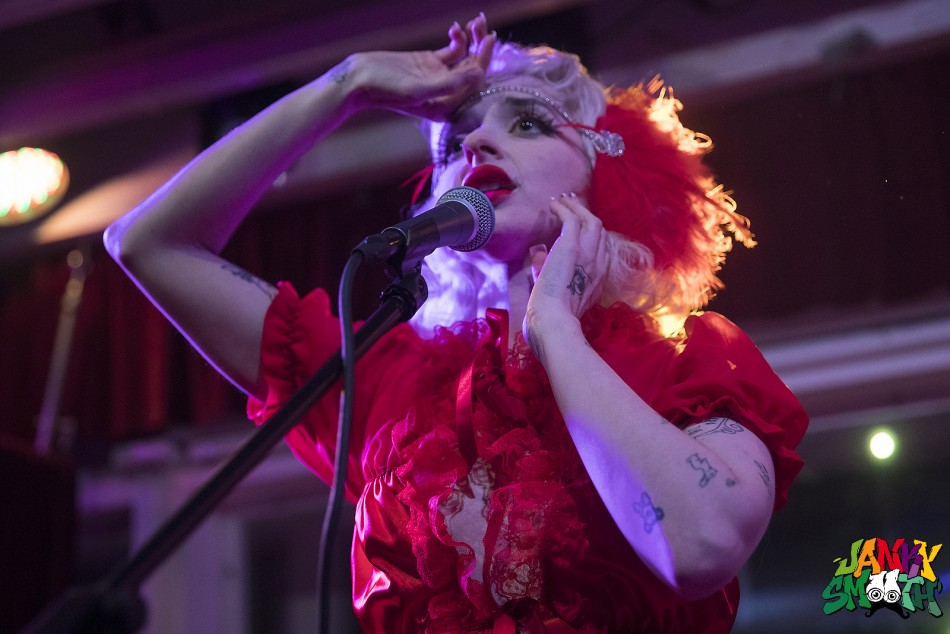 Words by: Gloria Velez
Photos by: Raymond Ahner
Indie label Italians Do It Better, famously known for their artists Glass Candy and Chromatics, which also got its name from the T-shirt Madonna wore in the "Papa don't preach" video, hit the road in support of their newest talent, Glüme, with fellow record label acts, Orion and Desire (Dj set). San Francisco had the honor of being the second day out of this 3 day "Italians Do It Better" tour with this stellar lineup from the famed Synth-pop/Italo disco label. To circle back on the Madonna sound bite, "Italians Do It Better" have release their latest compilation, a tribute album of Madonna covers executive produced by the master mind and owner of Italians Do It Better, Johnny Jewel. In true celebration of the queen of pop, the label dropped their tribute compilation on the Material Girl's birthday, August 16th, right at midnight on the night of this San Francisco show.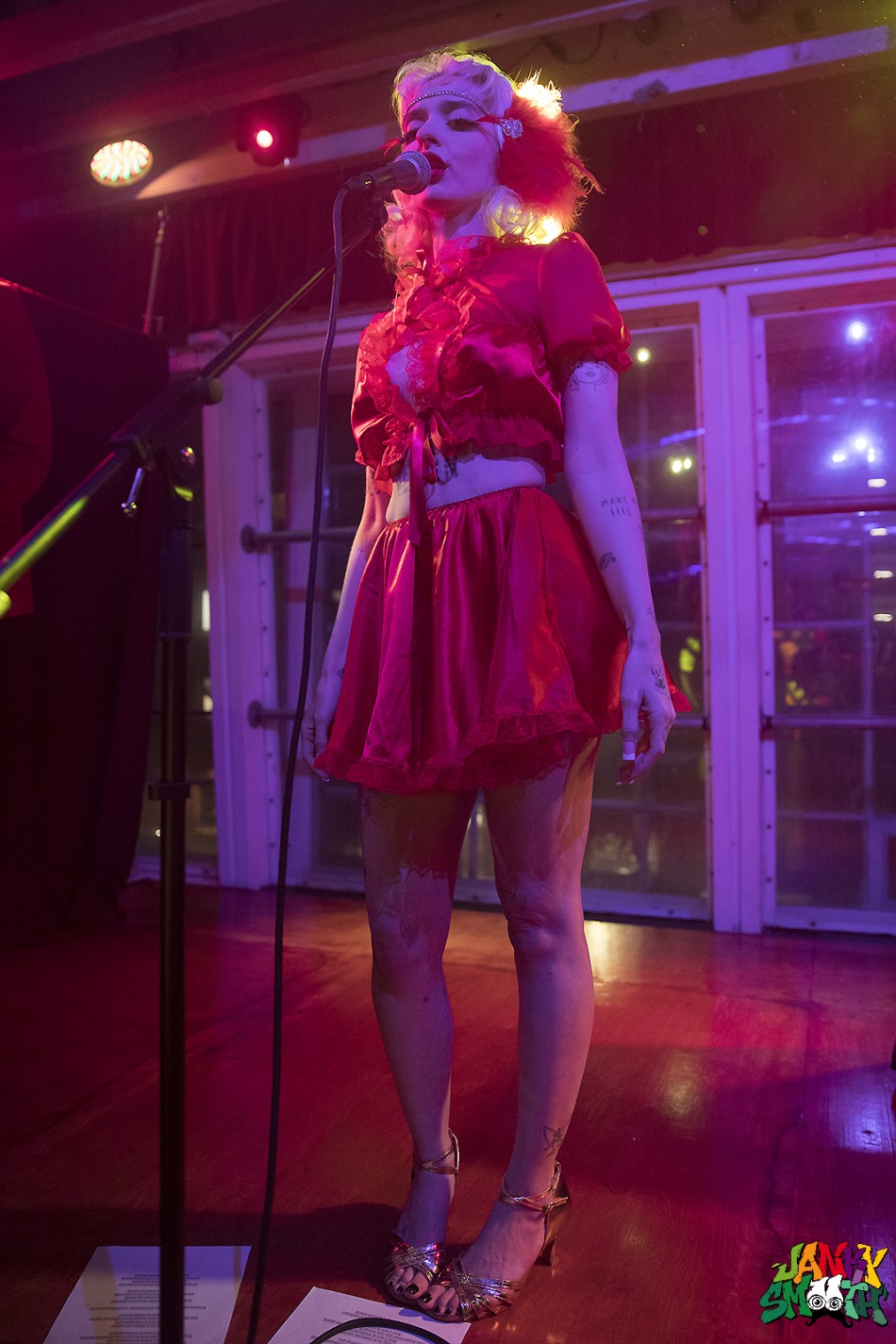 First up was a DJ set by Italians Do It Better sweetheart, Megan Louise of Desire. Desire is famously known for their track "Under Your Spell" featured in the 2011 neo-noir film "Drive". Desire's Megan Louise, in all her glory and latex top, fuzzy pink pom pom earrings and her silver glitter boots that sparkled in the dark, danced along to the music and provided us with was the perfect soundtrack to keep the crowd going from the beginning to the very end of the show. Not only did she keep everyone warm and dancey all night, she had the crowd intrigued and excited as she kept dropping new tracks from Italians Do It Better's new Madonna tribute album. With every Madonna cover she played, the crowd grew more energetic with nostalgic feelings. This became the perfect build up for the acts to come.
Up next was Orion. This synth duo from Providence, Rhode Island played their first show ever and brought their "Cybernetic" sounds to DNA Lounge. Recently diving into Orion's small but mighty catalog, I picked up dreamy/dance synth vibes from the early days of Italian's Do It Better very own and pioneering band Glass Candy. Listening to their tracks "Time For Crime" and "Higher", I truly appreciate what Johnny Jewel has brought to their sound. Everything I've heard from Orion so far has won me over. I was excited to see them as 1 part of the lineup for this show and they did not disappoint. Orion herself graced us with her sweet voice and mad key-tar skills which had the crowd swaying to their dark italo dance sound. Orion also debuted their fun and catchy cover of Madonna's classic "Into the Groove". Orion is a perfect fit to Italians Do It Better's ever-growing roster and definitely left the crowd looking forward to more.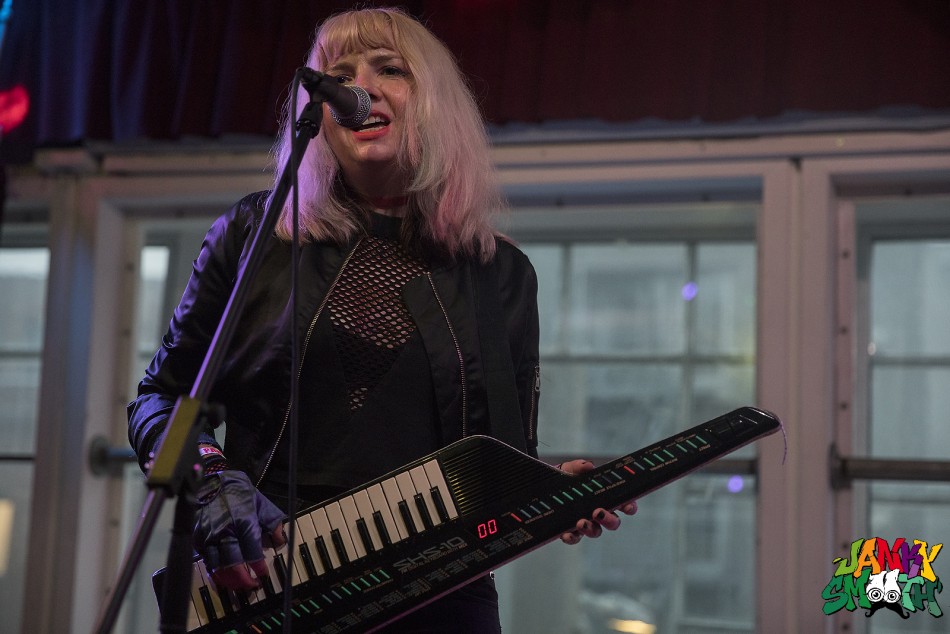 The time finally came for headliner and new comer, Glüme, to perform. The petite doll-faced beauty with porcelain skin had vintage Hollywood style and a dreamy, whispery voice. Her unique, angelic look alone will draw you in! The self proclaimed "Walmart Marilyn Monroe" from Los Angeles even claims to have the legendary actress' very rare blood type of -AB. Glüme's strong debut album, The Internet, has a dreamy, futuristic pop sound with a classic dark Italo synth twist that will leave you wanting more. Dressed up in classic red stain, feathers and rhinestones, Glüme graced the stage with her soft moves and dreamy vocals and started her show with slow, sweet tracks like "Body" and "What a Feeling". She kept her show perfectly flowing and delightfully got the crowd excited with her debut cover of Madonna's "Material Girl". Glüme completed her show with the crowd dancing and literally getting "down" to her last song, "Get Down". Glüme is extremely talented and a natural born performer. I look forward to seeing her perform again and evolve as an artist.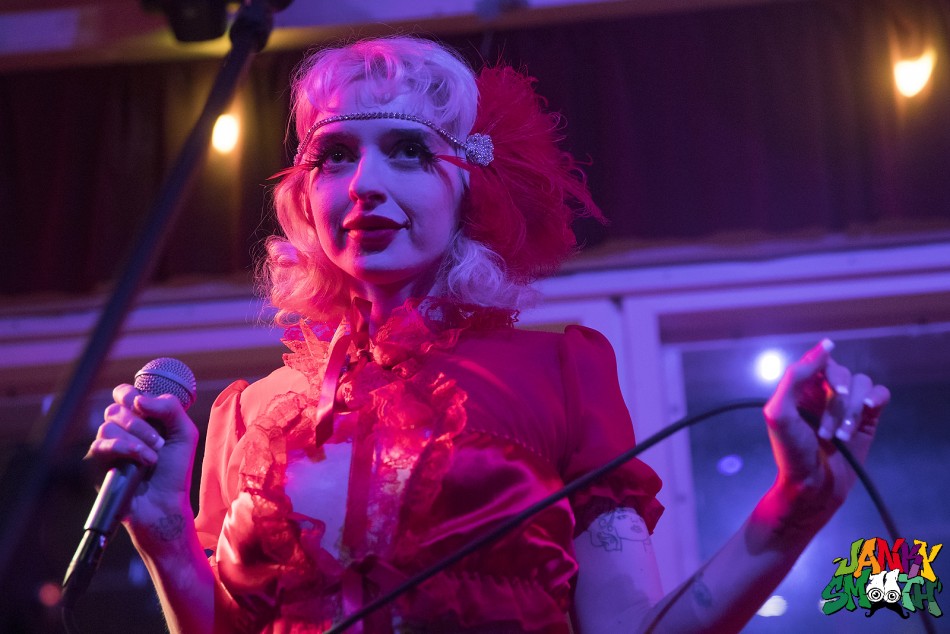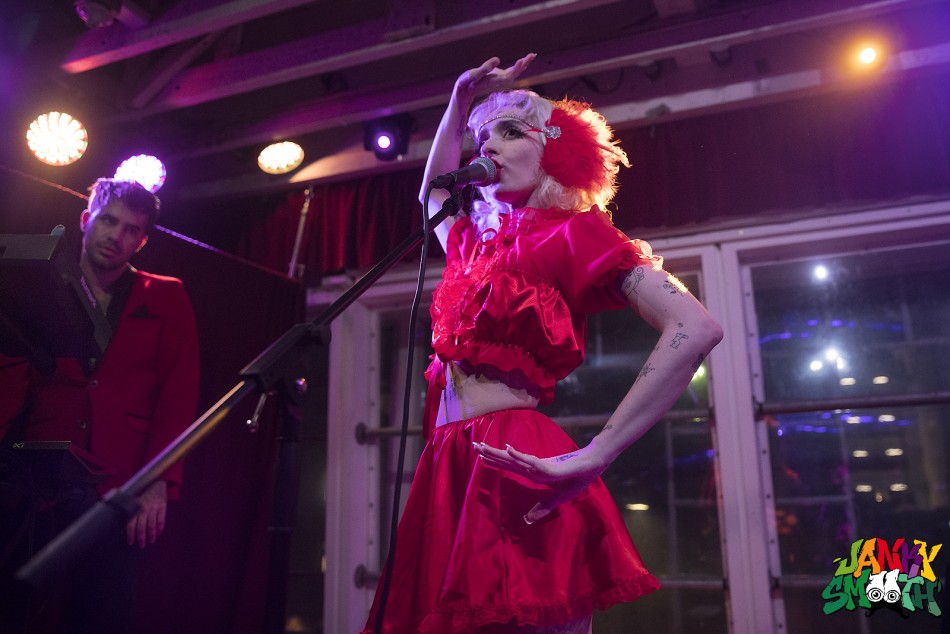 In a post pandemic world, with the music scene in the Bay working towards slowly and safely bringing back some sort of normalcy to our formally thriving music venues, it was very exciting and refreshing to see the DNA Lounge fill up for this Italian Do It Better show. As the night went along, everyone that showed up was dressed to the nines and ready to dance the night away. It was truly the perfect way to spend a foggy/gloomy San Francisco summer night! In conclusion, Johnny Jewel never fails to find new and fresh talent for his label. In my opinion, as someone who has been following his work closely since the early days of Glass Candy and Chromatics, anything Johnny Jewel touches is 100% golden. To this day, I have never been disappointed by an Italian's Do It Better show and I greatly look forward to what the label will do next.